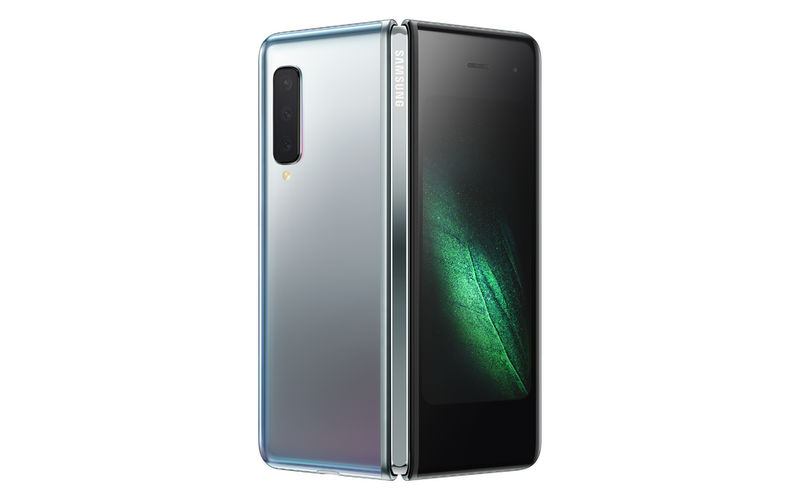 Samsung was the first OEM to have started working on foldable phone design. Other OEMs soon picked the idea in a bid not to let Samsung thrive alone in the segment. Samsung's Galaxy Fold smartphone received competition from Huawei's Mate X in a few weeks from its launch. Also, Huawei's Mate X received more thumbs up for its ingenious fold design than the Galaxy Fold. Now, Samsung is reportedly working on another foldable smartphone with a design that resonates with the Mate X. Samsung's upcoming Galaxy Fold is tipped to cost $1,980, and it will release in April 2019. This device will fold inwards, similar to a notebook.
Samsung Working On A Vertically Folding Phone
While Samsung is yet to comment on the incoming reports regarding its elaborate plans for next foldable phones, it is rumored that the company has plans of launching its vertically folding phone around the end of this year or at the beginning of next year. The manufacturer is reported to be using mock-ups to enhance the design. The new foldable phone from Samsung will have an extra screen in the exterior, but it may get removed depending on the response received for the display on the already unveiled Galaxy Fold.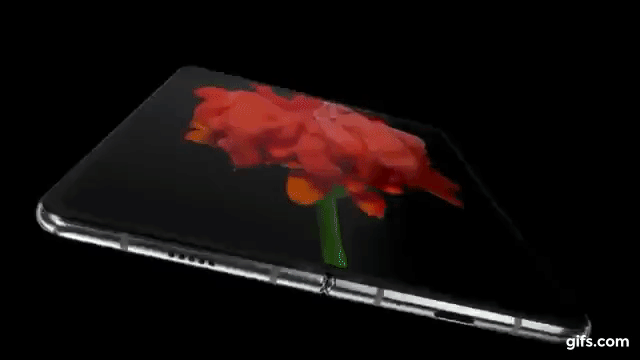 While the design side remains tentative for the brand, it could integrate an in-display fingerprint sensor in the next foldable phone. Alongside, the company is also working on improving the durability of these phones. Samsung is also trying to get rid of the temporary crease that forms on the panel after it is folded more than 10,000 times. It is also planning to offer free screen replacements for the users of Samsung foldable phones. The existing Galaxy Fold smartphone allegedly develops a protective film covering the touch sensor under the display.
Samsung Plans On Manufacturing Around 1 Million Foldable Phones This Year
Although the future of foldable phones remains hazy, Samsung plans on producing around 1M foldable phones in 2019. The company is trying to impress users who look for innovation. It is also Samsung's way of battling with the other Chinese manufacturers like Xiaomi who is also working on a foldable phone and could launch it at a cheaper price.
It's worth noting that Samsung makes the foldable display panel in-house. According to analytics by Counterpoint Research, Samsung shipped 291.3 million phones ahead of Huawei that shipped 205.8 million phones, last year. With the launch of the Galaxy S10, the company is expected to add another 40 million to the figure.
Samsung invested over eight years in the development of the Galaxy Fold. The company worked hand-in-hand with Google to adopt Android OS for a foldable display panel. Samsung's innovative does not end with foldable phones, the company also envisions phones with rollable and stretchable displays, as noted by Samsung Executive Vice President Chung Eui-suk said on the corporate website.
Android OEMs Behind Foldable Phones While Apple Sits Back
While plenty of Android OEMs including Samsung, Xiaomi, Huawei, and Lenovo have already turned their focus to foldable phones, Apple is still mum on the innovation. These OEMs see an edge over Apple in the foldable segment. Apple does not seem too sold on the idea until now. However, we need to wait and watch what's under its sleeve. Xiaomi is reportedly working on a dual-folding smartphone.
Even though foldable phones reek innovation, the ideal design is still not cracked by any OEM suggests Bryan Ma, vice president of devices research at IDC. Ma states that this marks the time of experimentation and many designs won't taste success but will offer valuable lessons to the manufacturers.