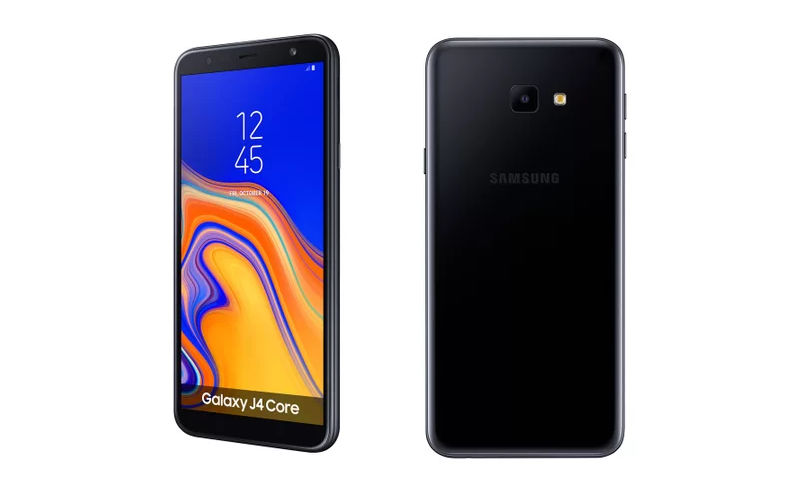 New reports claim that Samsung is planning to release a new Galaxy M line of smartphones. These phones will likely be a part of the company's budget and mid-range lineup, effectively replacing the Galaxy J, C, and On series of smartphones. The new devices are expected to come with double-digit product names and are reportedly going to offer storage options up to 128GB. Many of the new offerings are also said to offer LCD panels.
Samsung Galaxy M Line of Budget and Mid-Range Smartphones
According to a report by SamMobile, there are at least two new smartphones scheduled to arrive soon under the Galaxy M branding. Samsung's existing Galaxy J, On, and C series devices will reportedly merge into one line for this. The exact names of these phones are not yet known, but it has been discovered that they will bear the model numbers as SM-M205F and SM-M305F. It is also being reported that the naming scheme for the two devices will bear double-digit nomenclature. The phones will likely be called something along the lines of the Galaxy M20 and Galaxy M30.
Furthermore, the storage configurations of the new Galaxy M series handsets have also been discovered. The SM-M205F is reportedly going to offer 32GB and 64GB memory options. On the other hand, the SM-M305F will probably come in 64GB and 128GB setups. Both models should offer dual SIM support as this is a must-have feature in the budget segment. However, some countries might see single SIM variants as well.
Other reports have hinted that Samsung will offer LCD screens on the new Galaxy M series phones to keep the prices down. AMOLED screen will be provided, but only for some of the pricier offerings. If this is indeed the case, more budget Samsung devices will finally bear Full HD+ resolution panels instead of the Korean giant's current tactic where it offers AMOLED panels by sacrificing on the resolution and going down to merely HD+.
It is also being reported that Samsung would equip upcoming A series phones with LCD panels. A similar double-digit naming scheme as the Galaxy M line is apparently going to be adopted for the Galaxy A range as well.
Samsung Galaxy R Series Mobiles Also In the Works
A previous report had suggested that Samsung would replace its Galaxy J series smartphones by resurrecting its Galaxy R series. This is contradictory to the new report which suggests that Samsung is merging the Galaxy J, On, and C offerings to release them under the Galaxy M branding. We will have to wait until the new handsets are officially announced to see exactly what Samsung is planning for its entry and budget lineups. Maybe we will see both the Galaxy R and Galaxy M series phones launching side by side.
If Samsung finally goes ahead with releasing smartphones under the Galaxy R moniker, it is likely that these phones would be strictly budget offerings which would run on Snapdragon 450 SoCs. Reports also indicated that these phones would feature AMOLED panels measuring somewhere around the 5.5-inch range. These models should start off with 3GB RAM and 32GB storage configurations.
After you're done with this, Check out the review of the Samsung Galaxy Note 9 by Mysmartprice right here.