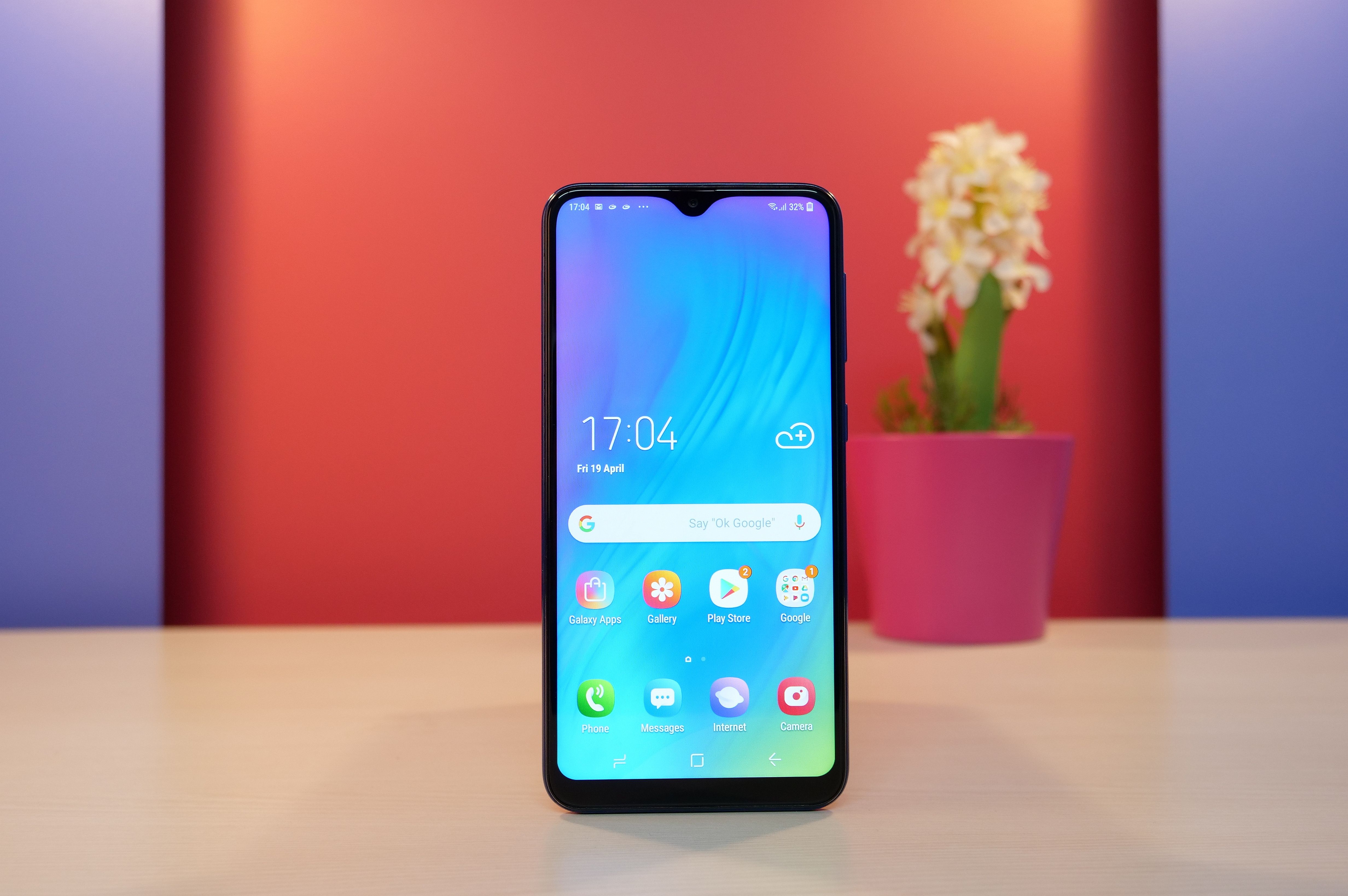 When it comes to budget phones, I keep my expectations realistic. The manufacturers have no option but to cut a few corners to keep their product's price under Rs 10,000. But somehow Xiaomi always manages to set the benchmark incredibly high in the budget segment. It is no surprise then, the online shoppers in India are obsessed with Xiaomi. And the Chinese company was helped by the fact that Samsung showed no interest in this segment so far. But, now that Xiaomi's success in the sub-INR 10K category has enabled it to dethrone Samsung in India, the Koreans have finally decided to enter the game with its Galaxy M10.
Despite being inactive in this price range, Samsung commands impeccable consumer trust in the country. The company has been consecutively named the most trusted tech brand in India. But, will this sentiment be enough for Samsung to beat Xiaomi in its own game? Let's find out.
[P_REVIEW post_id=153770 visual='full']
Samsung Galaxy M10 Design And Build
These days, most phones under 10k feature a metal build. But Samsung has decided to go with plastic. Although the Galaxy M10 feels solid in hand, it is entirely made of plastic. It doesn't even have a metal frame to add rigidity to its structure. The Realme 3 has proved that plastic phones can look exciting. Unfortunately, Samsung doesn't have that knack. I can't think of any sub 10k phone that looks as dull as the Galaxy M10.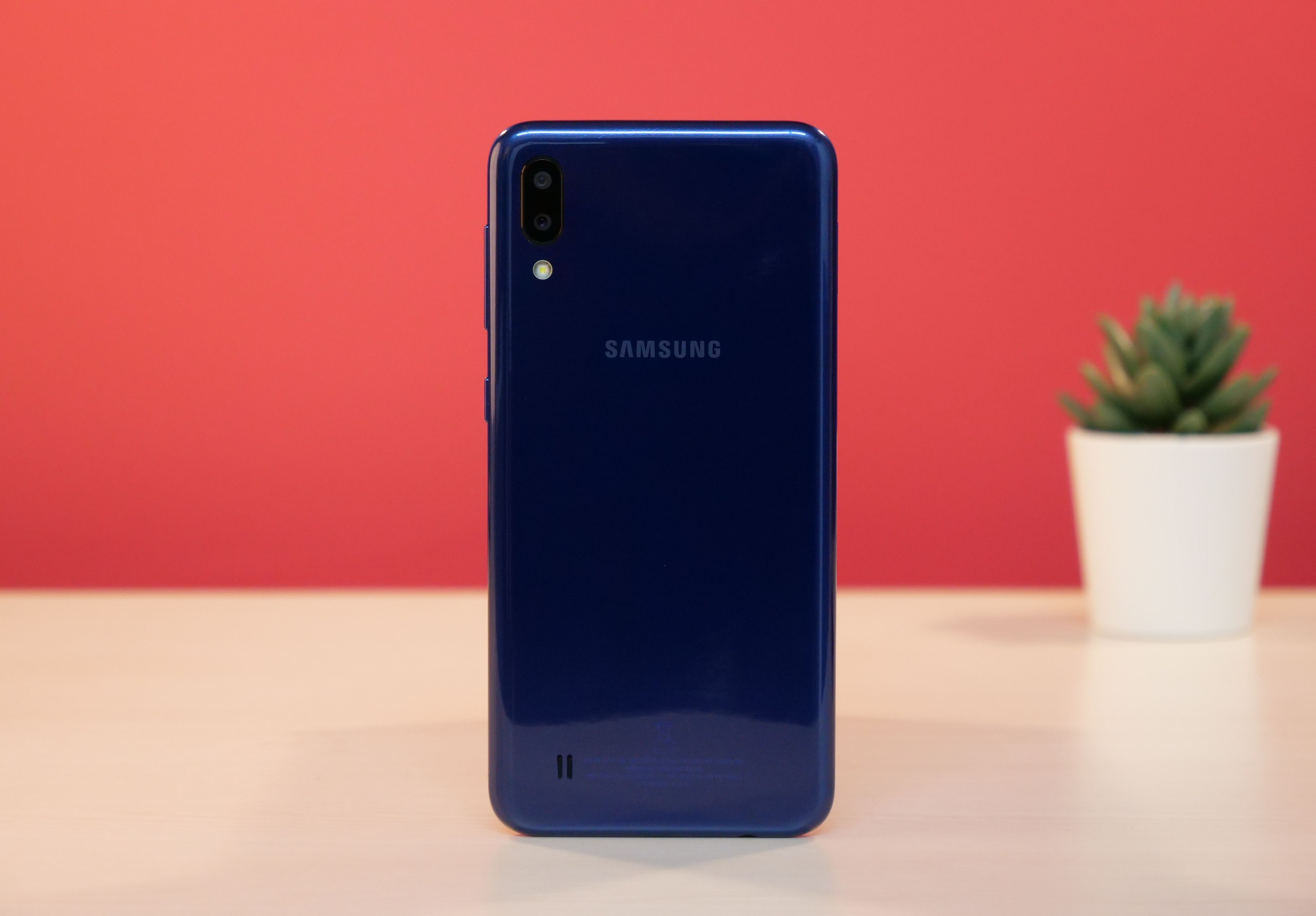 The dullest shade of blue doesn't help either. The biggest eyesore, however, is the speaker grille at the rear, which takes you back to 2014. Another issue is that the speaker gets muffled if you place the phone on the table.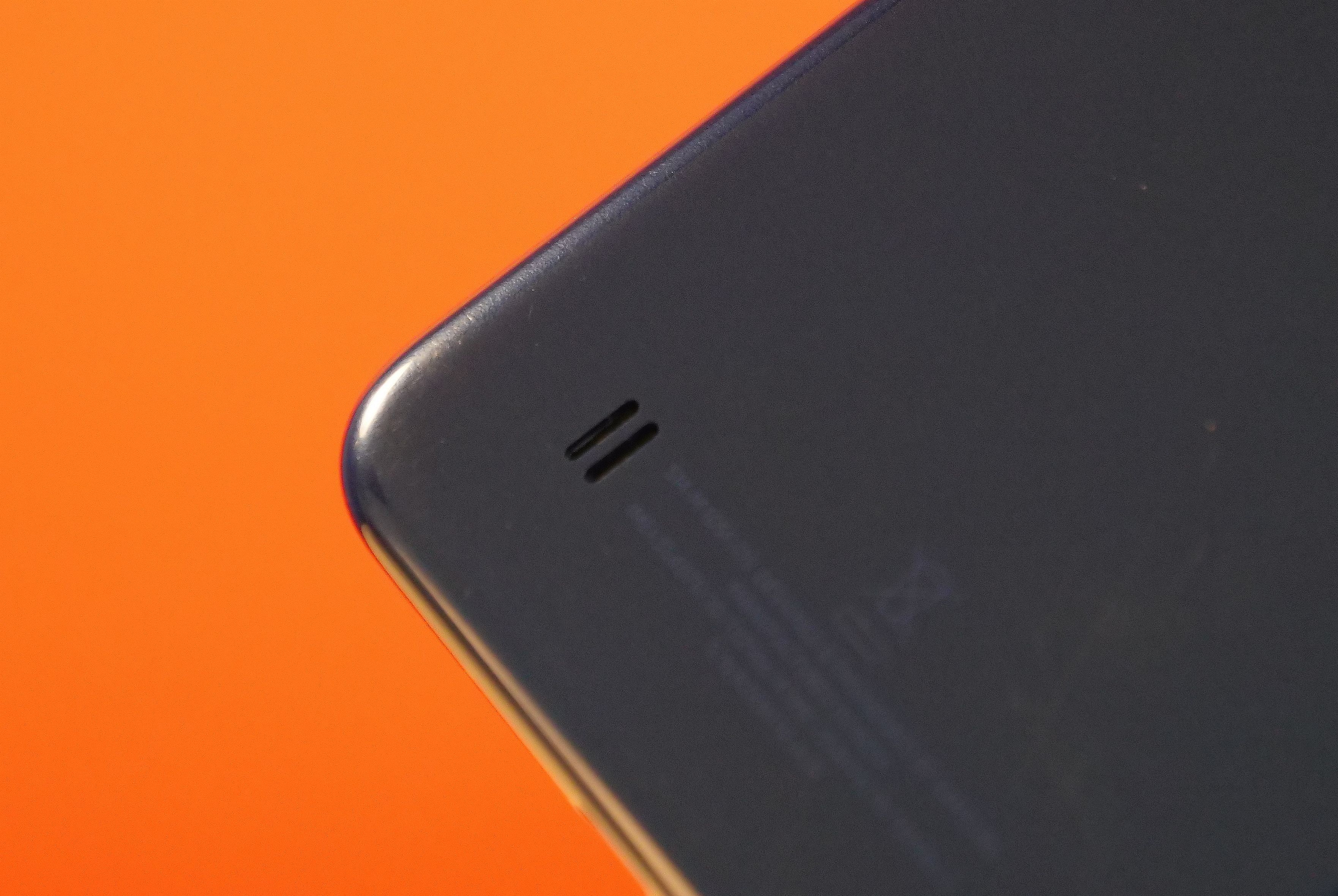 Sure, the plastic body is less susceptible to damage compared to the glass back. But the type of plastic used for the M10 has a tendency to highlight every minor scratch.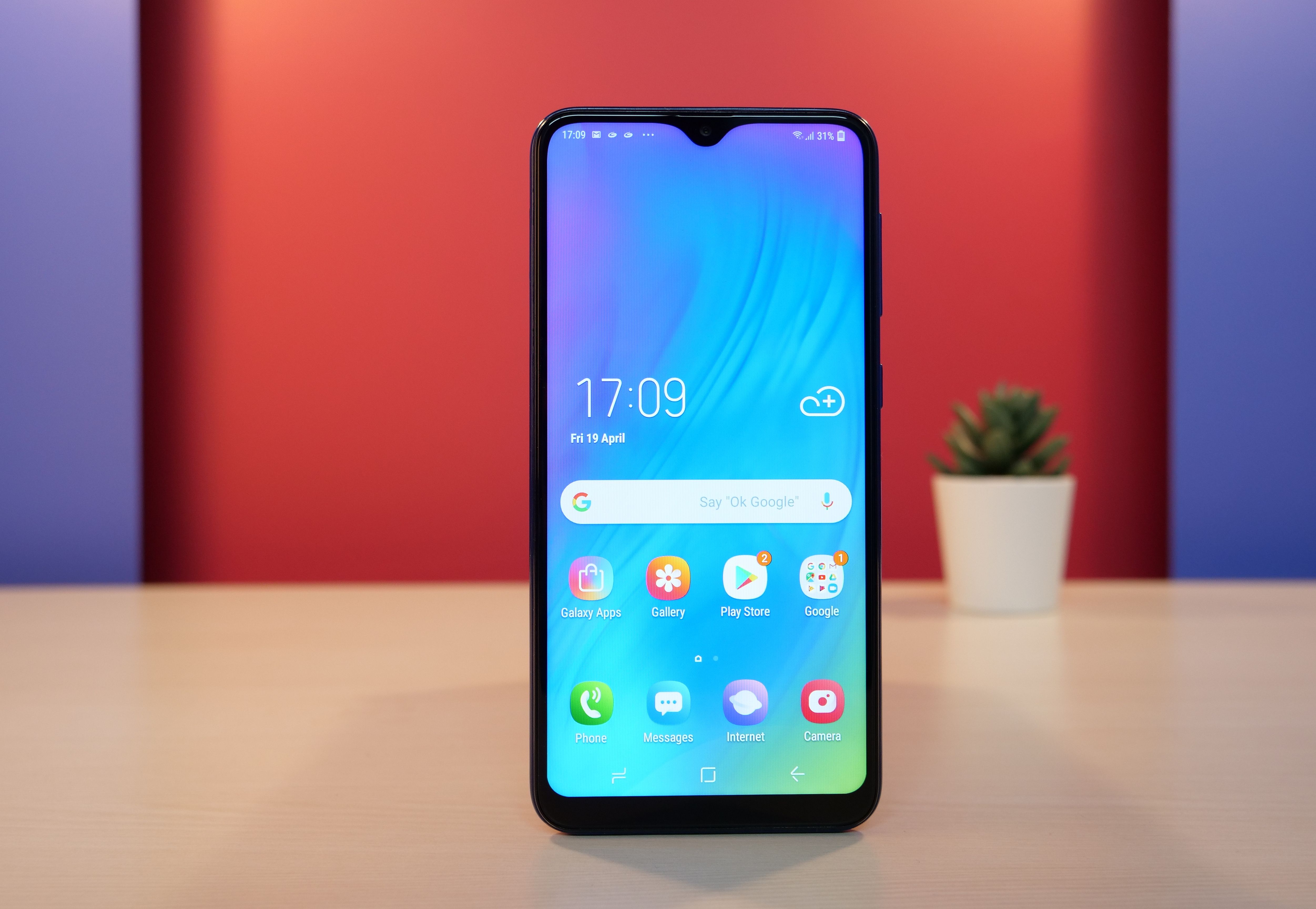 Things get much better on the front, as the Galaxy M10 features a thin-bezel display. It has a neat waterdrop notch, which is less obtrusive than what we get on the Zenfone Max M2 or Redmi Note 6 Pro. The phone's chin is slightly thicker than the rest of the bezels, but that's fine for a budget device.
Samsung Galaxy M10 Display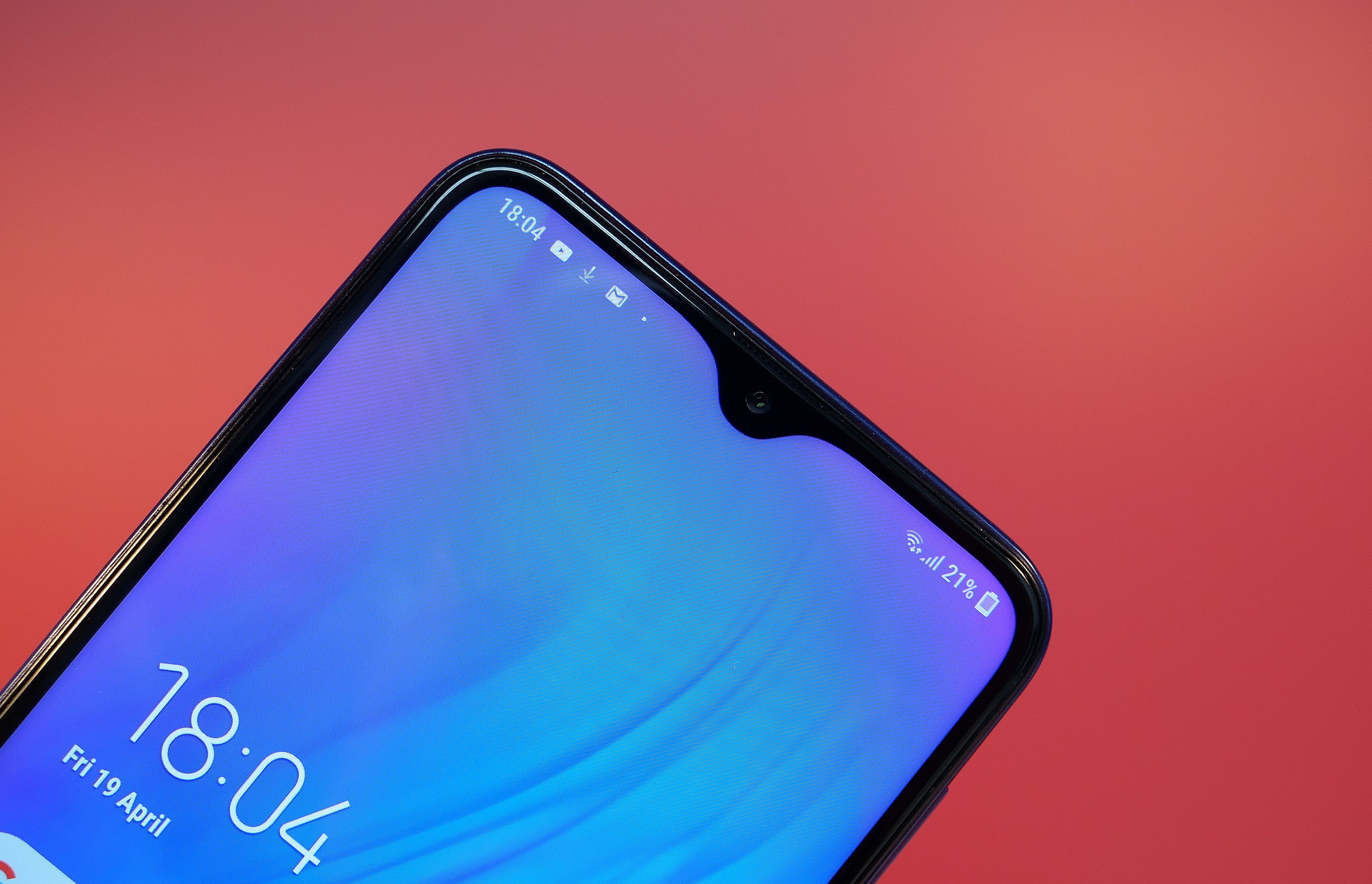 The Galaxy M10 features a 6.22-inch PLS (Plane to Line Switching) screen. It is very similar to the popular IPS (In-Plane Switching) technology. You get all the goodness of IPS panels such as rich colors and wide viewing angles. The M10's screen gets pretty bright too. With the resolution of 720 x 1520, it is not the most pixel-packed display in its segment, but good enough for most users. A minor annoyance is that the phone's screen does not adjust brightness on its own due to the lack of an ambient light sensor. So, every time you step in or out of your house, you have to manually lower or increase the brightness.
Samsung Galaxy M10 Software And Performance
Samsung's budget smartphone runs Android 8.1.0 with the Experience v9.5 UI on top. Makes me wonder why Samsung is still stuck with Oreo when most brands have moved on to Pie. The Korean company hasn't even shared a roadmap for future updates, which is quite disappointing. That said, Samsung's Experience UI is quite neat. The colorful icons with rounded corners are reminiscent of Nokia's Symbian Belle OS, and that's not a bad thing.
In terms of functionality, the Experience v9.5 UI borrows a lot from Samsung's OneUI. For starters, swiping up or down in the middle of the screen brings up the app drawer. You get an option to choose between gesture or button-based navigation. The settings panel is also greatly decluttered. If you find the number of icons on the homescreen overwhelming, you can cut down on a few rows or columns.
The phone comes pre-installed with Samsung's browser, clock, notes, and game launcher. Besides that, it offers a few more app suggestions during the initial setup. Strangely though, no matter what age and gender you choose, the phone always ends-up recommending Candy Crush Saga. Why would any stable person between the age of 25 to 34 play Candy Crush is just beyond me.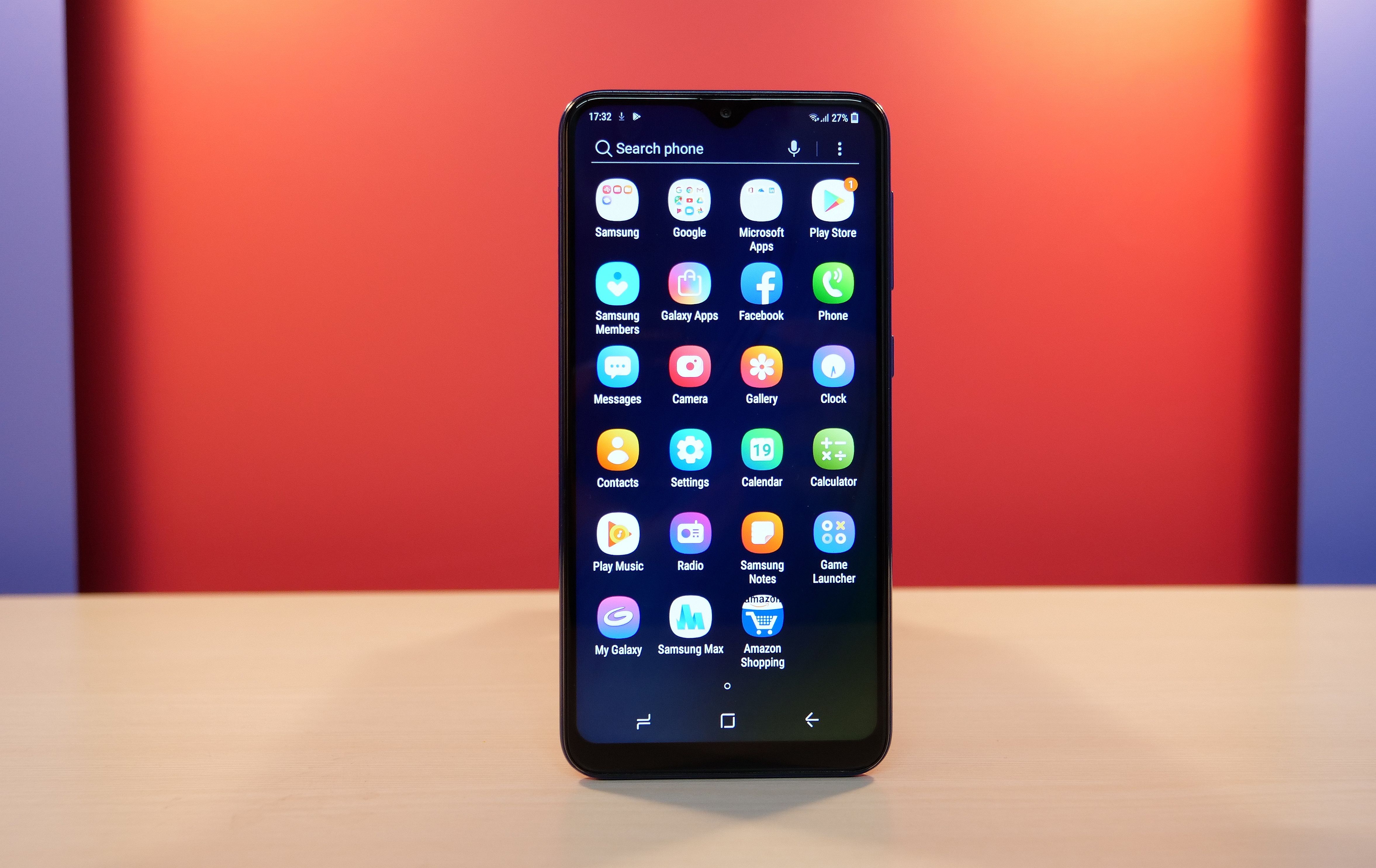 To keep the price in check, Samsung has ditched the fingerprint sensor. Though you do get a poorly implemented face-unlock feature. From the get-go, this feature turned out to be a hit and miss affair for me. The Galaxy M10 is powered by Samsung's Exynos 7870 Octa chipset. Based on 14 nm fabrication process, this chip comprises of eight Cortex-A53 cores clocked at 1.6 GHz. There's hardly any stutter when swiping between the homescreens. However, there's a noticeable delay when it comes to switching between the apps. I wasn't holding my breath for the Mali-T830 MP1 GPU's performance, but it turned out to be worse than I had anticipated. My favorite mobile game PUBG is unplayable on the Galaxy M10. The frame rate is so low that it almost looks like a slide show.
Note: Not a single session of PUBG was played in Gujarat.
The Galaxy M10 features a 3.5 mm audio jack but does not ship with the earphones. With my Sony MDR-EX150AP, I found the phone's output to be good. The oddly placed rear loudspeaker is quite weak and distorts at high volume. That's bad news if you watch random YouTube videos without plugging in the earphones. Moving onto connectivity, the phone comes with two SIM slots with support for 4G VoLTE. In addition to 32 GB internal storage, this phone also houses a dedicated microSD card slot. Other features include Wi-Fi, Bluetooth 4.2, A-GPS, and a micro USB port.
Samsung Galaxy M10 Cameras
Samsung has done a good job with the camera UI. You can swipe left or right to switch between various modes and hit the large shutter button when the framing is right. You get Beauty mode, continues shot, Panorama, Stickers, and Live Mode. For those not in the know, Live Mode is Samsung's version of the bokeh effect. If you have too much free time at hand, you can check out the Pro Mode that offers finer control over exposure, ISO, and white balance.
Along with the standard loadout, this phone offers an option to switch between the regular and wide optics. The main camera boasts of a 13 MP module whereas the secondary wide snapper settles for a 5 MP sensor. Moving on to the more important bit, the M10's primary lens clicks good pictures on a sunny day. It captures a decent amount of detail and colors look good too. We liked the scope of the wide-angle lens, but it struggles to capture much detail. Moreover, pictures shot with the wide lens look darker compared to those clicked using the regular lens.
While the main camera performs respectfully in the daylight, things go south in low-light conditions. In such environments, the M10's 13 MP sensor delivers hazy pictures. In many shots, you can see the undesirable pastel color effect. Samsung hasn't even bothered to offer a dedicated night mode. Since this Exynos powered phone isn't fully compatible with the Camera 2 API, you can't even sideload the Google Camera known for its impressive Night Sight capabilities.
The Galaxy M10 records Full HD videos at 30 fps. The video quality is quite good as you get crisp videos with proper colors. However, due to the lack of OIS (Optical Image Stabilization), the clips turn out to be quite jittery. The phone's 5 MP selfie snapper is decent for a budget phone. Of course, it comes with filters including beauty mode. However, if you are a selfie aficionado, this isn't an ideal phone for you.
Samsung Galaxy M10 Battery Life
Samsung's budget smartphone packs-in a 3,400 mAh battery. Using the bundled 5W charger, it takes 3 hours to fully charge the Galaxy M10. On a single charge, the phone usually lasts for a day. That's underwhelming compared to the Zenfone Max M2, which easily lasts for a day and a half in one go.
Verdict
With its M series, Samsung is finally focusing on the budget smartphone market. Delivering a killer value smartphone after such a long break was always going to be a tough ask. Samsung, did, however, got a few things right such as the screen and thin-bezel design. The M10 could have been a great phone a few years ago. Unfortunately for Samsung, in the current scenario, the Galaxy M10 is vastly outclassed by the Zenfone Max M2 that costs the same. Those who don't mind spending an extra grand should go for the Redmi Note 7 (3 GB RAM) by all means. It looks and feels way better than Samsung's budget phone. Moreover, it has a killer camera and can handle games like a champ.
Samsung Galaxy M10
Design and Build Quality
6.0/10
What Is Good?
Unobtrusive waterdrop notch
Good LCD for the price
What Is Bad?
Uninspiring design
Full plastic body
Lacks fingerprint sensor
Unreliable face-unlock feature
Thanks for reading till the end of this article. For more such informative and exclusive tech content, like our Facebook page