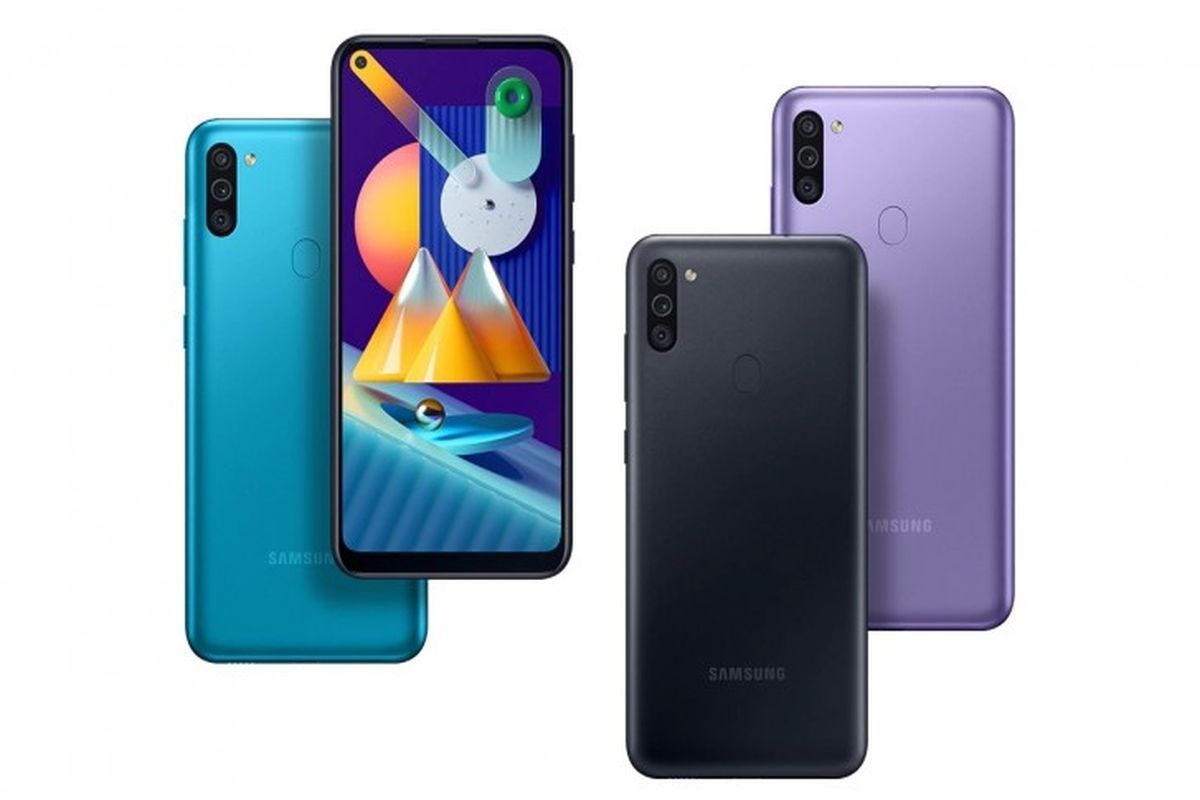 Samsung has reportedly dropped the price of the Galaxy M11 in India by Rs. 1000. The drop brings the price of the phone down from Rs. 11,999 to Rs. 10,999, a drop of Rs. 1000. The device was launched in India less than a year ago at Rs 12,999 and aimed at budget phone buyers in the country. The 64GB version of the device was originally priced at Rs. 12,999 but will now cost Rs. 10,999, while the 32GB version will be available at Rs. 9999, instead of Rs. 12,999, according to Samsung's India website. The devices have 4GB and 3GB of RAM, respectively.
Samsung Galaxy M11 specs and features
As mentioned above, the Samsung Galaxy M11 comes in 32GB and 64GB variants, with 3GB and 4GB RAM, respectively. Both the devices run on the Snapdragon 450 chipset and have the company's 6.4 inch IPS Infinity-O display with an 8MP punchhole camera on the front and HD+ resolution. They have triple rear cameras with 13MP, 5MP and 2MP resolution. The phone also supports 4G LTE connectivity and has dual-SIM card slots. You get an USB Type-C port for charging and a 3.5mm headphone jack for music. There's a fingerprint reader on the back too, and a 5000 mAh battery powers the device. The Samsung Galaxy M11 also support 15W fast charging and has a plastic body.
New Samsung Galaxy A and M series phone enroute
The Galaxy M11 isn't the only phone that's going to be cheaper from now. Samsung is likely preparing to bring the next iterations of its M and A series phones to India, thereby dropping prices for current versions. The company is expected to bring the Samsung Galaxy A72 and Galaxy A52 to India soon. The Galaxy A52 was leaked recently, revealing some of its specifications.
The Galaxy A52 will be available in separate 4G and 5G options. The device is expected to launch in March this year and will likely come in 6GB/128GB and 8GB/256GB configurations. The company had also launched the Samsung Galaxy F62 in India yesterday, with its flagship Exynos 9825 chipset and similar storage and RAM configurations as the Galaxy A52. The Galaxy F62 is priced at Rs. 23,999 and Rs. 25,999, for the 6GB and 8GB RAM variants, respectively.