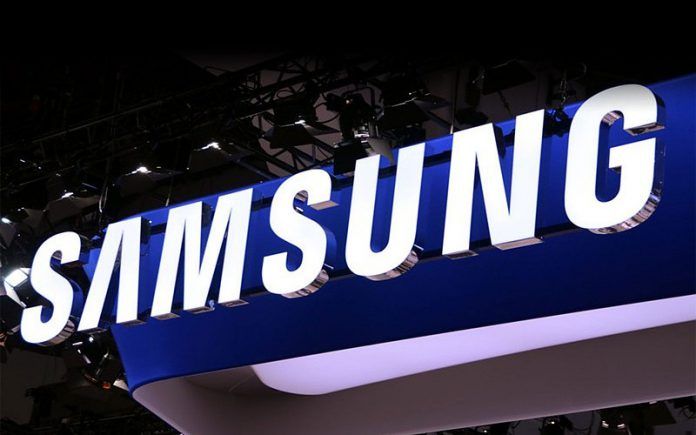 Almost a month ago, we learned that Samsung is working on a new M-series smartphone – the Galaxy M21 – thanks to a report from SamMobile. The Galaxy M21 is expected to be the successor of the Galaxy M20s. The report from SamMobile had revealed that the model number of the Galaxy M21 is SM-M215F, it will come in 64GB and 128GB storage options, and that it will be available in three color variants – black, blue, and green. Other details of the device weren't available back then. And that changes today as we bring you more details regarding the device.
We have spotted the listing of Galaxy M21 on Bluetooth's testing platform, Launch Studio. As you can see in the screenshot below (or in the listing on Bluetooth website), the device name is listed as Galaxy M21 and its model number is mentioned as SM-M215F, confirming that the Galaxy M21 exists and SM-M215F is indeed the model number for the Galaxy M21.  The listing reveals that the Galaxy M21 features Bluetooth v5.0. While we wish that the listing revealed more info about the device, there, unfortunately, isn't any other info regarding the Galaxy M21 in the listing.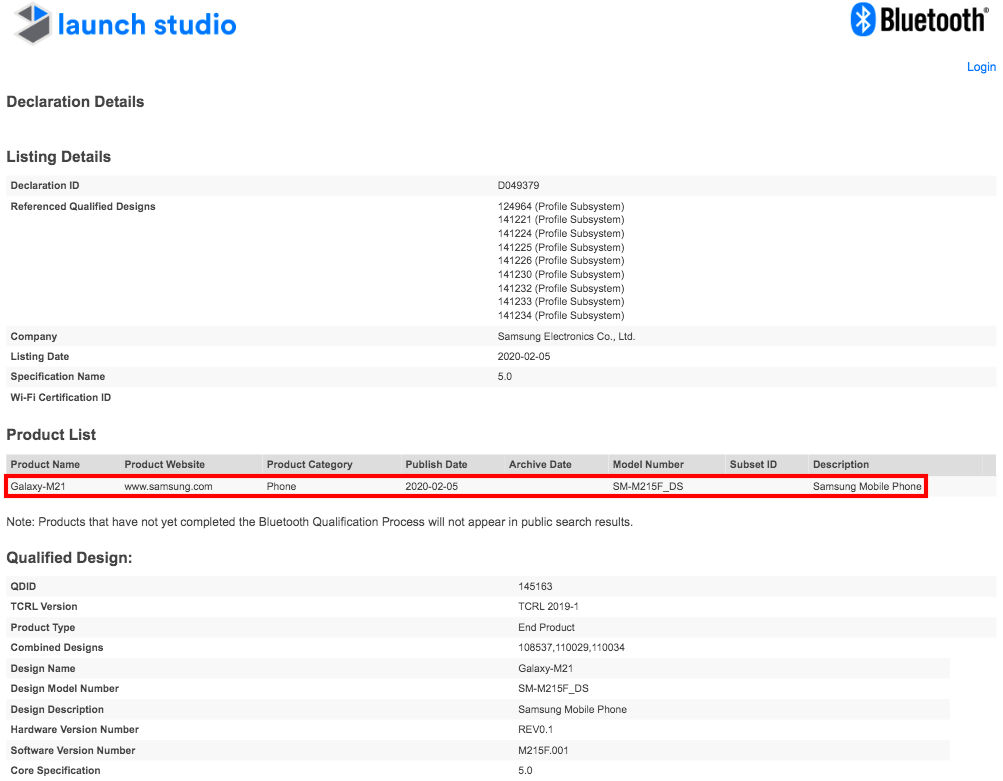 That being said, the device will hopefully make its way to other certifications websites soon, leaving behind its specifications. Now that Samsung has started the certification process for the Galaxy M21, its launch seems to be imminent. What also suggests that the Galaxy M21 might launch soon is that Samsung has started teasing the Galaxy M31 in the Indian market. Once the Galaxy M31 launches, it only makes sense for the Galaxy M21 to be next in the line to make its debut. Samsung is also said to be working on Galaxy M11, but its details are scarce at the moment.
What do you think about the Galaxy M21? Are you willing to wait for it? Do let us know your thoughts in the comments section below.