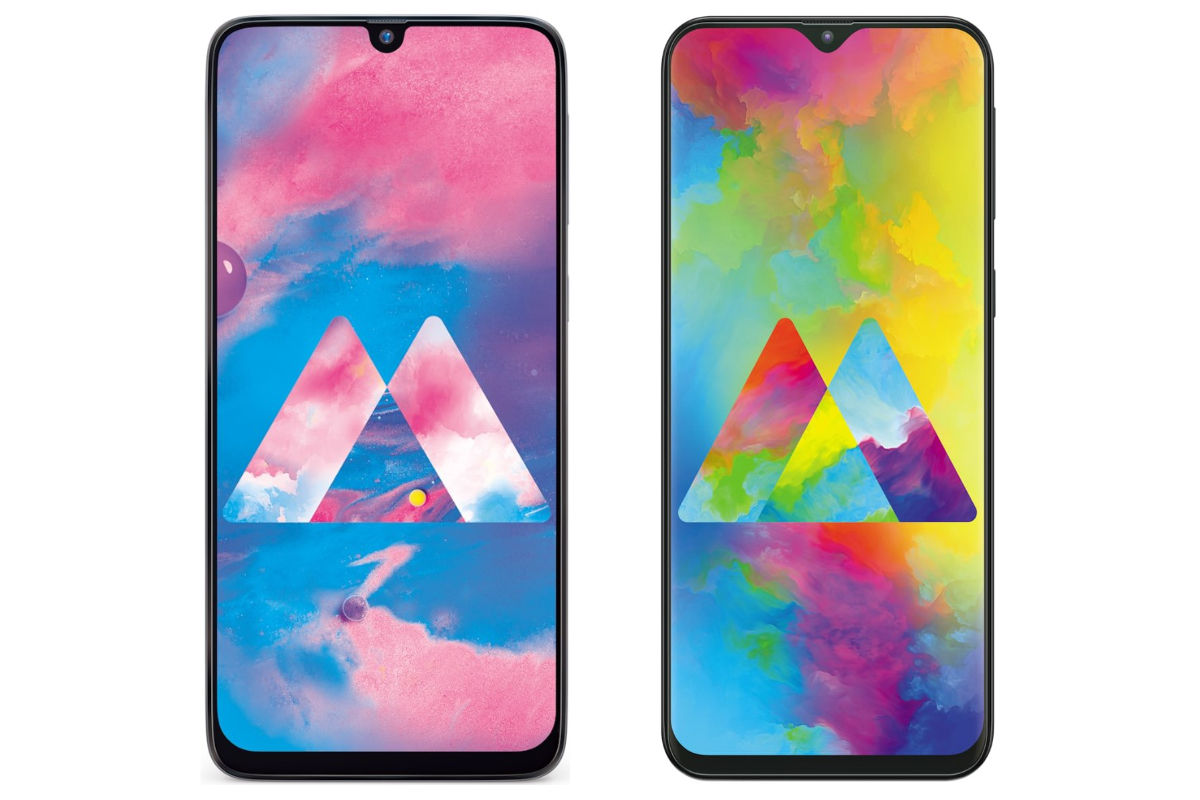 According to the Android 10 update schedule released by Samsung for the Indian market, the Galaxy M20 and the Galaxy M30 should receive the new version of Android in January 2020. However, to everyone's surprise, Samsung has already started rolling out the Android 10 OS to the two M-series smartphones in India. Although Samsung is yet to announce the news, users have begun reporting the rollout of the new firmware on various social media platforms and forums.
The update for the Galaxy M20 comes bearing the build number M205FDDU3CSL4, whereas that for the Galaxy M20 has the build number M305FDDU3CSL4. The update size for the Galaxy M30 is 1293.35MB. However, that of the Galaxy M20 is currently unknown. If Samsung's update rollout history is anything to go by, the new firmware for the Galaxy M20 and the Galaxy M30 will be rolled out in stages. So, it might take some time for the new update to reach all users.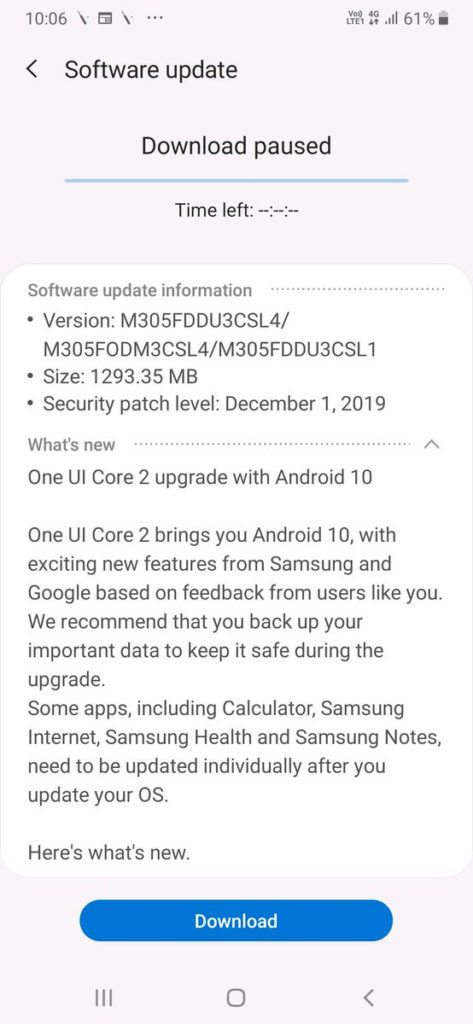 Along with the upgrade to the Android 10 operating system, the new firmware for both smartphones brings Samsung's One UI 2.0 to the table. So, you get not only Android 10's new features but also additional features from Samsung. Unfortunately, no user has posted a complete changelog of the update yet. That being said, expect the update to bring bug fixes and stability and performance improvements.
While Samsung usually updates its flagship smartphones to new Android versions as soon as Google releases the new software, the brand does take a significant amount of time to bring the new firmware to its more affordable smartphones. This time, however, it is a totally different story. The brand has rolled out the Android 10 to the Galaxy M20 and the Galaxy M30, before offering the new software to its more expensive smartphones like the Galaxy A series and the Galaxy S line up.