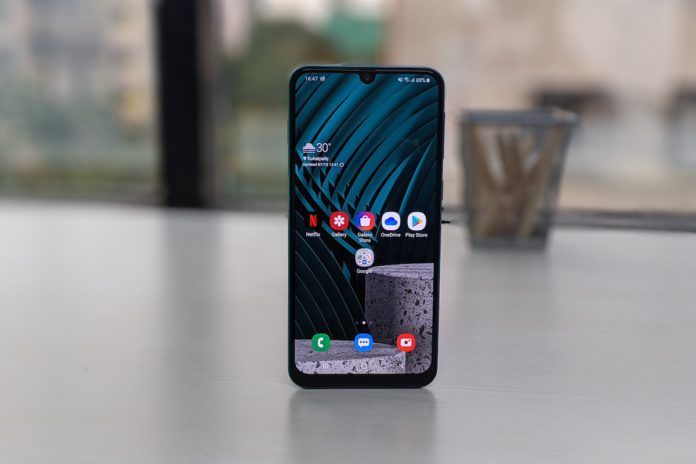 Samsung's affordable M-Series smartphone — the Galaxy M31 was launched here in India just a few months ago. The phone, a successor to the Galaxy M30s from last year, generally won positive reviews thanks to its overall performance and features. Samsung has also been issuing regular software updates to the device, thereby keeping most of the M31 users pretty happy with their device. Samsung only recently started issuing the latest update for the Samsung Galaxy M31, which included the April Security Patch from Android. However, this update seems to have run into issues after several users flocked to social media complaining about major issues with their handsets following the update process.
According to Sammobile, the latest update seems to have resulted in several bricked Galaxy M31s. At this time, the true extent of the problem is not known, and several M31 owners have themselves confirmed that they were able to update their devices without any hitch. It is also unclear as to only specific variants of the phone are affected by this problem. The Samsung Galaxy M31 – in case you were unaware – is sold in 6GB/64GB and 6GB/128GB variants in the country.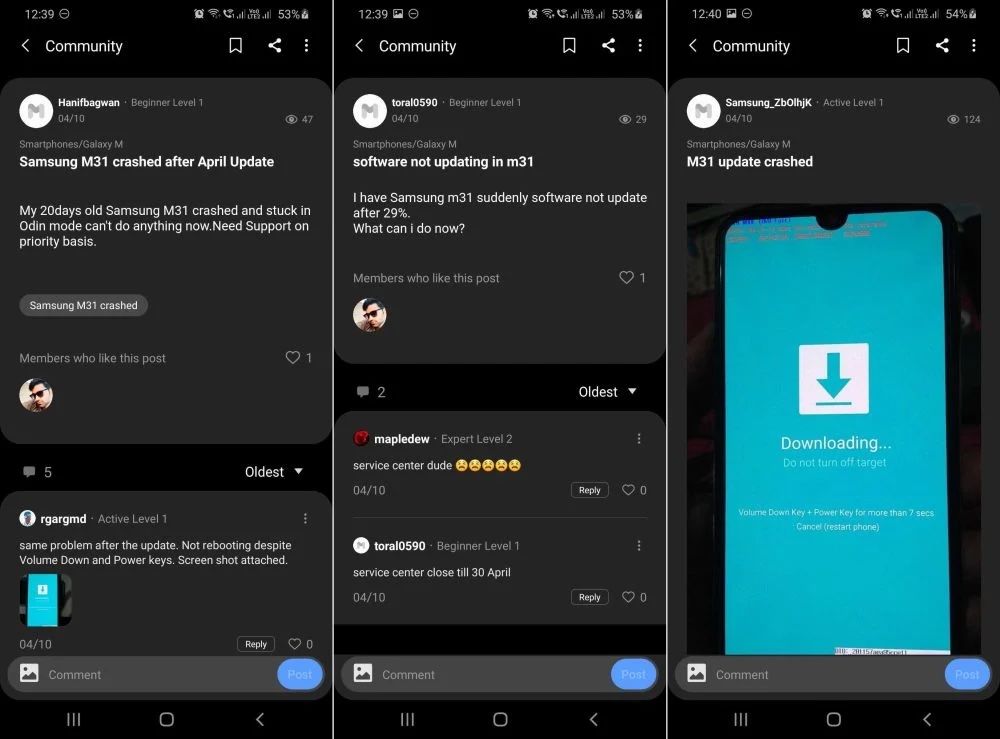 This is not the first time that we have heard about Samsung devices getting bricked during the update process. A group of Samsung Galaxy A70 users also faced this issue a while ago. In that instance, the devices ended up bricked due to a hardware mismatch. It is likely that the latest M31 saga was caused by a similar issue.
Now, in case you happen to be a Galaxy M31 user and have already received a notification for the update, it is advisable that your refrain from completing the process. With a nationwide lockdown in process, now is probably the worst time to end up with a bricked handset — especially if it is the only phone you have with you.
Samsung is yet to respond to these latest claims made by M31 owners. As soon as we hear anything official from the company, we shall update this post with the relevant information.