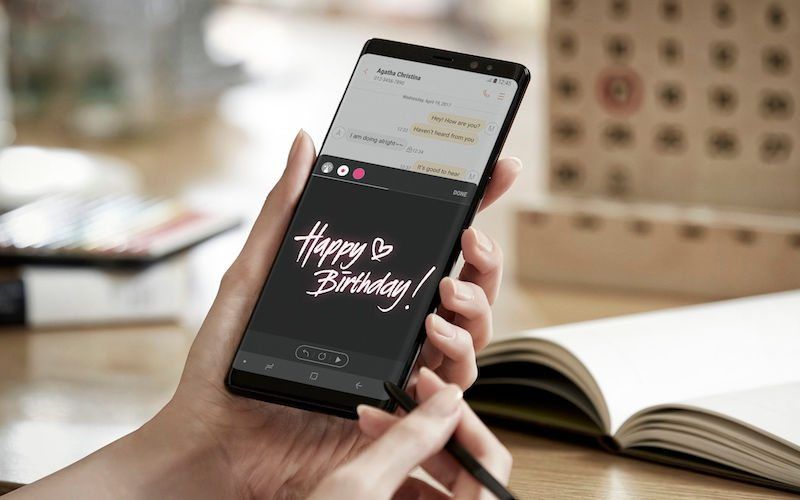 As we get closer to 2019, reports surrounding Samsung's flagship Galaxy S10 lineup have started to accelerate quickly. It is now believed that Samsung will endow its 10th Anniversary S-series phone with an astounding screen-to-body ratio. This is, partly owing to Samsung's Infinity-O Displays that will punch a hole in the display to put a camera inside. Now, this isn't completely certain, however, the Galaxy S10 will undoubtedly boast a very high screen-to-body ratio. Now, a new report has emerged today that suggests that the already huge Galaxy Note 9 (review) display will be succeeded by an even bigger 6.66-inch panel.
As per a leak from a portal that is citing unnamed Korean sources, not only will the Galaxy Note 10 have a 6.66-inch panel, but it will also flaunt 4K resolution. Moreover, it is allegedly codenamed "DaVinci" and will sport the Qualcomm Snapdragon 8150 Mobile Platform. Moreover, the Galaxy Note 10 is also believed to be bringing 5G to the Note series and a first-ever triple camera as well. While none of these specifications seem far-fetched, it is quite early to be talking about a Note 10 when even the Galaxy S10 is far off from launch.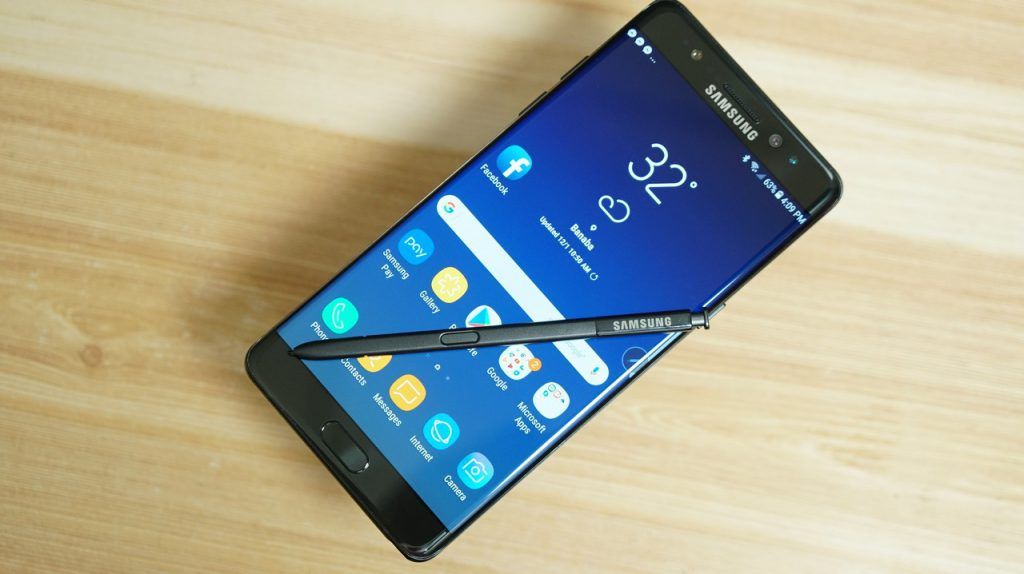 When the Galaxy S10 breaks cover, we will probably have a blueprint of what to expect from the Galaxy Note 10. The current Note flagship already has a 6.4-inch display so we can foresee Samsung shaving off bezels with the Infinity-O Displays to make room for more while still keeping the same physical footprint. The triple camera also seems legit as the Galaxy S10 is widely thought to be featuring a trio of sensors on the back. The Note 9 has a QHD+ display and a 4K AMOLED panel, if implemented, could only solidify Samsung's position as a leader in display technology. This is as far as the hardware components are concerned. If Samsung uses an Infinity-O display, we could see an almost all-screen panel on the device.
As far as availability is concerned, it is believed that Samsung will launch the Galaxy Note 10 ahead of schedule in mid-2019 as compared to a traditional release in the third quarter every year.