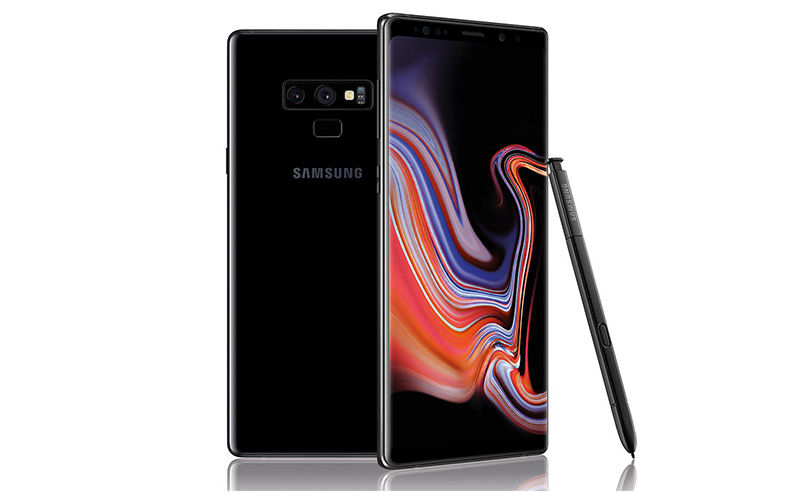 The Galaxy Note 9 is the latest Note series smartphone from Samsung. This is an amazing device, which was launched in August this year. It is the successor to the Galaxy Note 8, and the company has improved on a few things with the new one. However, the sales of the Galaxy Note 9 haven't been as impressive as the Galaxy Note 8. According to a new report, the smartphone did not perform that well, when compared to its predecessor.
Samsung Galaxy Note 9 Hits 1 Million Sales in Korea
Samsung has announced that its Galaxy Note 9 smartphone has crossed the 1 million sales mark in its home country, Korea. The device has been out for about 54 days in the country. While this is still a good number, it isn't as impressive as the sale figures of the Galaxy Note 8.
Last year, the Galaxy Note 8 managed to hit the same number in just 48 days. The Note 9, however, did hit the mark much before the Galaxy S9. Samsung's Galaxy S9 and S9+ were released in March this year and took about 60 days to sell 1 million units. Remember, we are only talking about the sales numbers in Korea. If you consider the numbers from all over the world, Samsung is most likely still leading. It could face tough competition from the newly launched Apple iPhone XS and XS Max. Samsung Electronics is hoping to score a record 17.5 trillion won in profits for Q3 2018, but the mobile division will not be a major contributor.
To be in front of its competition, Samsung launched the Galaxy Note 9 earlier than its usual refresh cycle. The phone is very impressive and features the best of hardware. However, it does share a lot of similarities with its predecessor, the Note 8. Perhaps, that is why, the phablet isn't doing as great as it should've been, because it lacks individuality to some extent. Also, the device was released only a few months after the Galaxy S9 series, which also are an impressive devices line of devices.
Samsung Galaxy Note 9 a worthy upgrade over Note 8?
As we mentioned earlier, the Galaxy Note 9 is a beast of a smartphone. While it does share plenty of features with the Note 8, it is still a great improvement. Samsung showed us that you can make a great device without having to change a lot in terms of design. You do get an improved dual-camera setup, a better S-Pen, faster chipset, and more RAM and storage.
However, if you already own a Galaxy Note 8, you should stick to it. The Note 8 is still a great phone with a very good camera, display, and other hardware features. You will not notice a lot of difference between this and the Note 9. Manufacturers are practically just launching new phones every few months to keep up with the competition, and Samsung is facing a lot from Chinese OEMs. Companies such as Xiaomi, Huawei, OnePlus, and others, are selling great phones that cost much less than Samsung's devices.