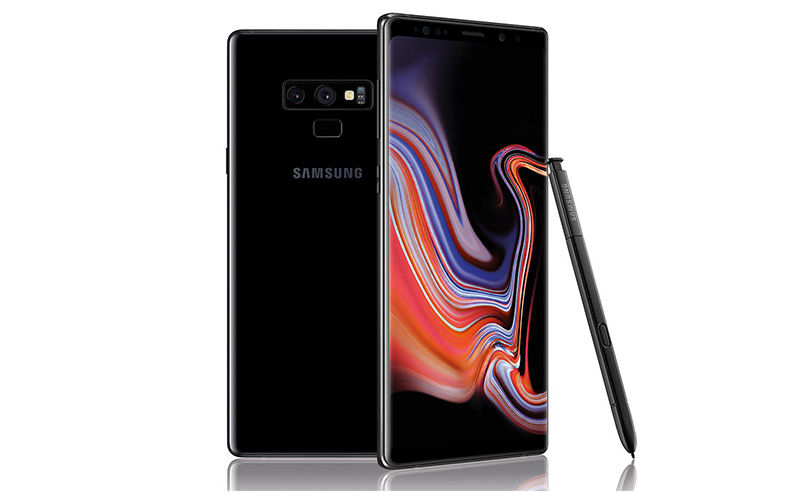 Samsung heavily improved the Galaxy Note 9 (review) with features that were missing from the Galaxy Note 8 (review), making it an expensive, but a much better iteration of the Galaxy Note lineup. The Korean smartphone maker has introduced several attractive color models of the latest flagship, as some customers appreciate unique flavors, which actually prompt them to make an upgrade and spend a small fortune in the process. This latest version is the Midnight Black one and it is finally available for customers living in the United States. However, before you jump in to press the 'buy' button, there are some things you should know about the latest handset.
Galaxy Note 9 Midnight Black 512GB Model Coming Later
Right now, only the base version of the Galaxy Note 9 Midnight Black is available for US-based customers, which features 128GB of internal memory and 6GB of RAM. Buyers who are willing to wait in order to get their hands on the fully configured flagship phablet, which features 8GB of RAM and 512GB of internal storage, can get one starting from the 26th of October. Even though 128GB of internal memory will be plentiful for a lot of users, some people just like having the best of the best, even if it means not coming close to using up 20 percent of that internal memory.
The Midnight Black version is available to purchase from Samsung's online store as well as Best Buy. If customers decide that they want to obtain the flagship from Best Buy, they will be met with a nice little surprise coming in the form of a freebie. If they purchase a carrier-branded or unlocked version of the Galaxy Note 9, they will receive a free 32-inch Samsung TV that carries a price of $180 (approximately Rs. 13,263).
If customers make a purchase from their preferred carrier, Best Buy or Samsung before the 3rd of November, they will be eligible to receive up to $600 with a trade-in attached as well. As for the price, the 128GB version of the Galaxy Note 9 Midnight Black costs $999 (approximately Rs. 73,612), but its lowest price in India is Rs. 61,900 from Paytm Mall. That is certainly a significant difference in pricing, but you're also getting a free TV in return for your spending efforts.
Galaxy Note 9 Specifications, Features
The Galaxy Note 9 features a 6.4-inch Super AMOLED screen with a 2960 x 1440 resolution. The phablet is armed with either a Snapdragon 845 or an Exynos 9810 equivalent chipset, and it sports a massive 4000mAh battery. The S Pen that comes with the flagship has also gained a lot of upgrades, such as being able to snap a picture with the phone by pressing the clicking mechanism of the accessory. The Galaxy Note 9 also comes with a dual 12MP+12MP camera, along with an 8MP selfie unit at the front. This flagship also gains the ability to record 4K footage at 60fps and it provides support for Qi wireless charging.
After you're doing reading this news, you can check out our video review of the Galaxy Note 9 given below.