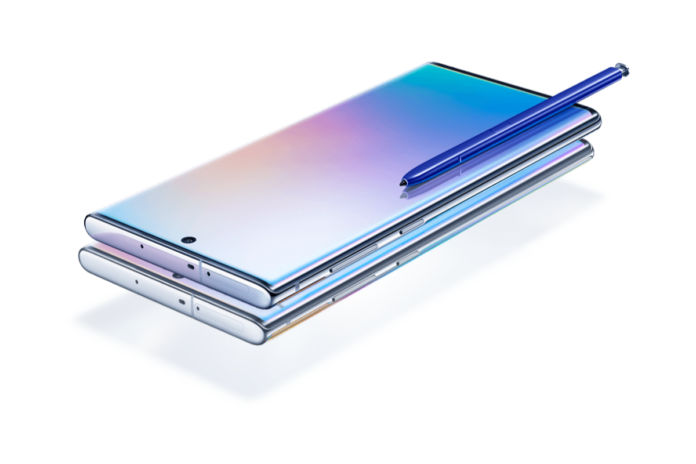 Samsung hasn't even launched the Galaxy S20 series smartphones yet, and we already have leaks of the Galaxy Note20, which is expected to launch after Galaxy S20 handsets, appearing online. The leak comes from a well-known Twitter account, Ice Universe. According to it, the Galaxy Note20 will feature a finer tuned 120Hz refresh rate display.
As you might know, the Galaxy S20 series devices that are supposed to launch on February 12 at the MWC 2020 event, are expected to pack a 120Hz refresh rate screen, instead of the more traditional, 60Hz refresh rate tech that Samsung has been using so far. The higher refresh rate offers a smoother scrolling and a more fluid gaming experience.
The Galaxy Note20 will use a more fine-tuned 120Hz refresh rate technology.

— Ice universe (@UniverseIce) February 4, 2020
So, it is only obvious that Samsung will use a 120Hz or a higher refresh rate display in the Galaxy Note20 since it will be a newer and a more premium phone than the Galaxy S20 smartphones. However, we didn't know for sure if the brand will use the same display tech for Note20 as the S20, or if it will have better specs. Well, we know now, thanks to Ice Universe.
Unfortunately, those are all the details the leakster has revealed so far. Currently, there isn't any other information available regarding the Galaxy Note20, since its launch is pretty far away. Speaking of, Samsung usually launches the Galaxy Note devices in August, so you can expect the Galaxy Note20 to debut around the same time.
However, if you don't want to wait for Galaxy Note20, you can look up to the Galaxy S20 series handsets, which, as I said earlier are going to launch on February 12. The Galaxy S20 series smartphones are expected to pack the Qualcomm Snapdragon 865 SoC, up to 16GB RAM and 1TB storage, Android 10 OS, quad-camera setup at the rear featuring a 108MP sensor, 5G connectivity, and 45W fast charging.