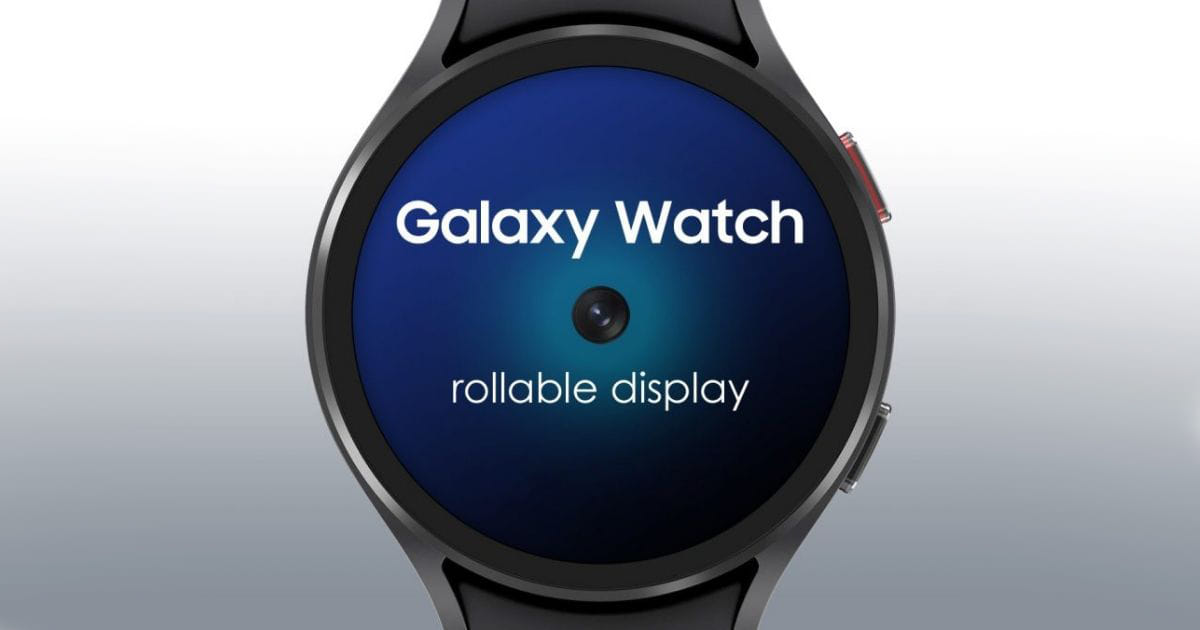 The world switched from flip phones to candy bars and then to smartphones, and no one could think of a smartphone with a large display that can fold into half the size and fits perfectly in the pocket that you can take out and flip to use as a regular phone. However, now foldable flip phones are getting popular, like the new Moto Razr 5G, Samsung Galaxy Z3 Flip and more. Oppo X 2021 is a smartphone that comes with a rollable screen that lets users convert the phone into a tablet. So, if smartphones with large displays can have a flip design and if they can have rollable displays to make them able to convert into tablets why should accessories be left behind? Samsung probably has an answer to this question, as we may see a Samsung Galaxy Rollable Smartwatch in the future.
Samsung has filed a patent for a rollable smartwatch, in which there will be a camera at the centre while the display is rollable that will let users expand the display when required. Let's Go Digital, a quite prominent publication accessed some of the details regarding this particular Samsung Galaxy Rollable Smartwatch. According to their latest report on this matter, Samsung Electronics, back in June this year, filed a patent with the World Intellectual Property Office (WIPO) for an 'Electronic device comprising rollable display and display method therefor'. The 96-page documentation for the same was published a few days ago.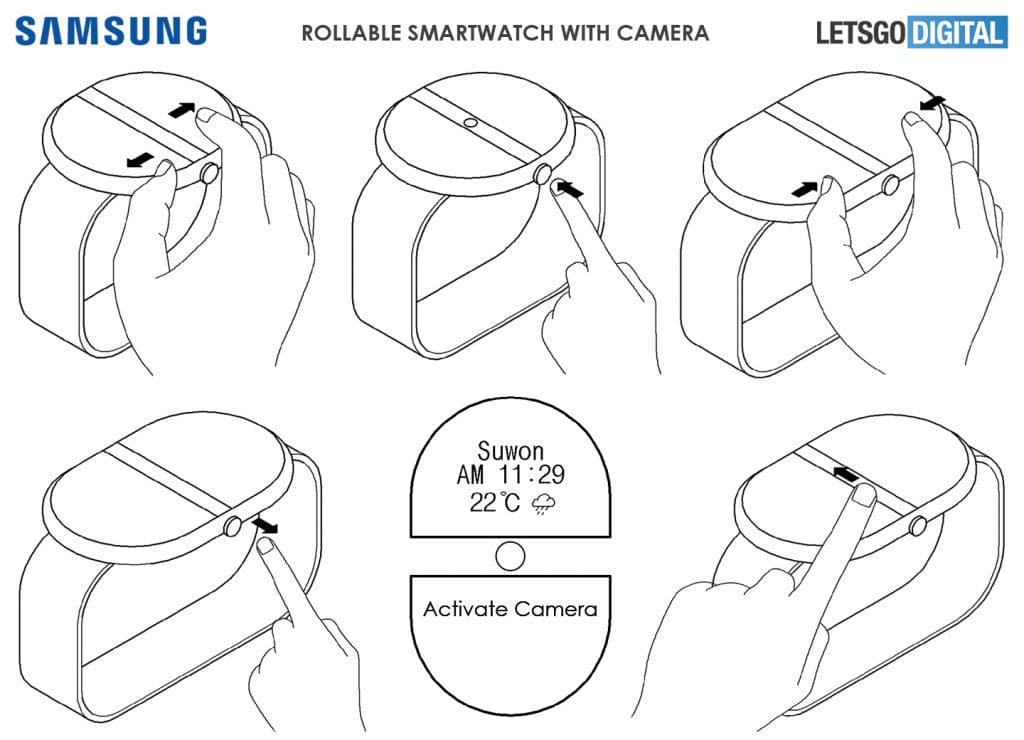 The documents reveal that the smartwatch, in its most compact form, is a regular size watch. A pinch-to-zoom gesture or a tap on the crown of the watch lets users control the size of the display. These gestures make the top half of the screen extend upwards, while the bottom half extends downwards. This will however result in a pill like display, which can be up to 40% larger than the regular display when the watch is in its compact form.
Users supposedly also get the option to extend only one part of the display and as it's now clear that the display is divided into two parts, at the centre there is a camera. The patent documents claim that multiple camera sensors can be accommodated, or maybe even an LED flash can also be added to make the watch capable of capturing photos and shooting videos, just like a smartphone.
The Rollable Smartwatch raises some concerns though
However, such a design raises durability concerns. These days, most smartwatches are dust and water-resistant, but with such a rollable display, it's not pretty clear how the Samsung Galaxy Rollable Smartwatch may handle such external elements and what countermeasures Samsung may implement. Also, as a screen extends beyond the frame of the watch, while the screen is in expanded form, it's more brittle.
As of now, we don't really know much about this upcoming Samsung Galaxy Rollable Smartwatch but it looks like the South Korean tech giant is getting ready to be the pioneer of rollable smartwatches.