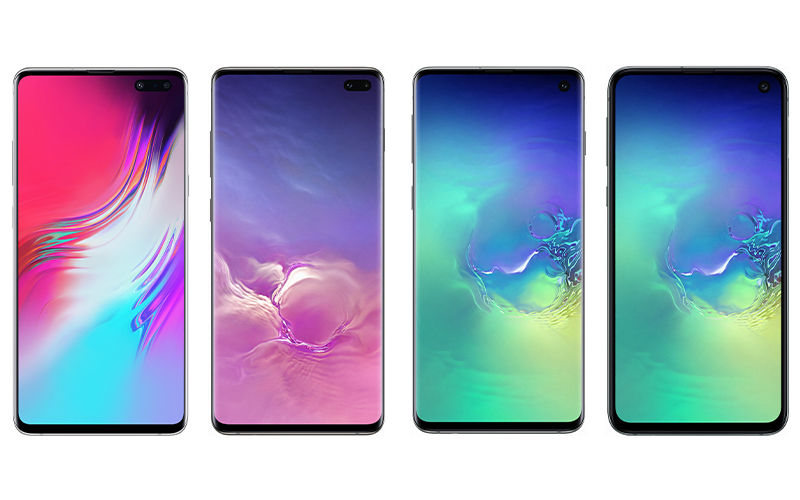 Samsung's Galaxy S10 flagship smartphones have many exciting features, but one that stands out is the cryptocurrency wallet. Yes, all the Galaxy S10 smartphones including Galaxy S10e, Galaxy S10, and the Galaxy S10 Plus have an inbuilt cryptocurrency wallet. This wallet can be used to store Bitcoin, Ethereum, and Cosmo Coin. The cryptocurrency wallet in these smartphones is a cold storage wallet, which means that the wallet won't be connected to the internet. This wallet is also protected by Knox from Samsung.
The Galaxy S10 smartphone line-up also comes pre-installed with McAfee anti-malware protection. As the name suggests, the McAfee anti-malware protection will protect the Galaxy S10 smartphones against malware attacks. In addition, the Galaxy S10 smartphones will have Samsung Secure Wi-Fi service, which will be powered by McAfee. The Samsung Secure Wi-Fi offers enhanced protection against security threats when using the device with an unprotected public Wi-Fi network. With these security features, Galaxy S10 smartphones look like an ideal choice for people who want their sensitive data to be protected.
For your information, the Galaxy S10 devices are the flagship smartphones from Samsung for 2019. They launched at the MWC event in Spain. The Galaxy S10 smartphones are set to launch in India on 6th March. The Galaxy S10 smartphone line-up is currently available to pre-order in India via Samsung's official online store, Flipkart, and PayTM. In collaboration with these e-commerce websites, Samsung is offering attractive discounts and benefits on its new flagship smartphones. Recently, we reported that PayTM is offering up to INR 12,000 worth benefits on the pre-order of these flagship devices; to check out, click here. In the meantime, here are the prices for each variant of the Galaxy S10e, Galaxy S10, and the Galaxy S10 Plus.
Samsung Galaxy S10e, Samsung Galaxy S10, Samsung Galaxy S10 Plus: Price
Official Price
Samsung Galaxy S10e

(6GB + 128GB)

INR 55,900
Samsung Galaxy S10

(8GB + 128GB)

INR 66,900
Samsung Galaxy S10

(8GB + 512GB)

INR 84,900
Samsung Galaxy S10+

(8GB + 128GB)

INR 73,900
Samsung Galaxy S10+

(8GB + 512GB)

INR 91,900
Samsung Galaxy S10+

(12GB + 1TB)

INR 117,900