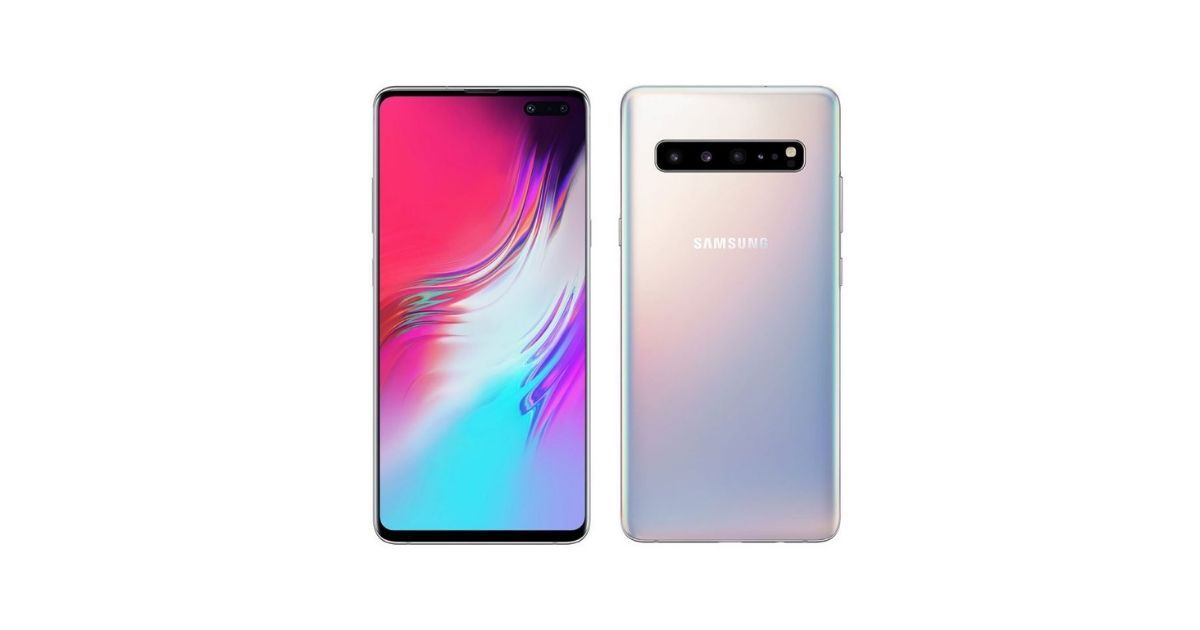 Just a day after the Galaxy S10 Lite was spotted on the FCC, the unreleased handset has now also predictable appeared on the Wi-Fi Alliance portal today. Now, rumours of an affordable Galaxy S10 Lite have been swirling around since October, but the moniker was only confirmed with the FCC filing a couple of days back. Along with it, Samsung is also working on a Galaxy Note 10 Lite, which is a first for the company's Note line. The Galaxy S series has previously received these Lite versions but that was way back with the Galaxy S5 Mini which was more of a budget handset.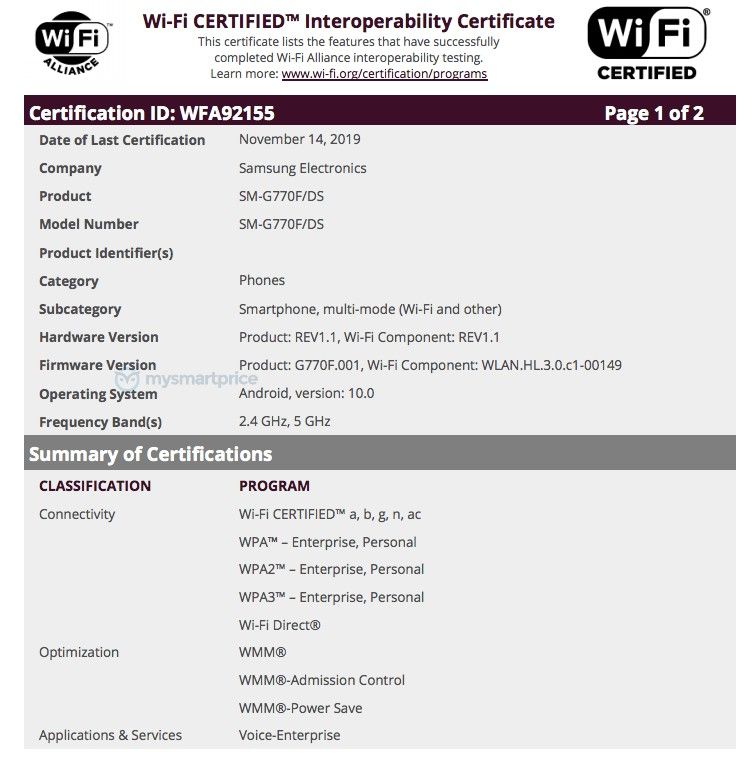 Coming to the Wi-Fi listing, the model number SM-G770F can be seen in the images here which belong to the Galaxy S10 Lite. It supports both the 2.4GHz and 5GHz Wi-Fi bands and runs on the latest version of Android 10.0 which is likely to be topped with One UI 2.
The FCC log for the same device had some pretty interesting details including the fact that the IMEI for the filing is identified as belonging to a "Galaxy R5" device, according to Ting's IMEI database. And R5 was rumoured to be the name of the Galaxy A91. Another peculiar tidbit is the display diagonal size mentioned as 170mm, which approximately turns out to be 6.69-inches. And according to XDA-Developers, there's also support for 45W charging and microSD.
Now, earlier rumours tip the device as having flagship specifications which really make us wonder how this device can be called a "Lite" version. As the size and internals don't look to be toned-down at all from the Galaxy S10 series. From the kind of heightened activity seen, it looks likely that we'll find out soon enough what Samsung has in store with this new model, even as early as next month.