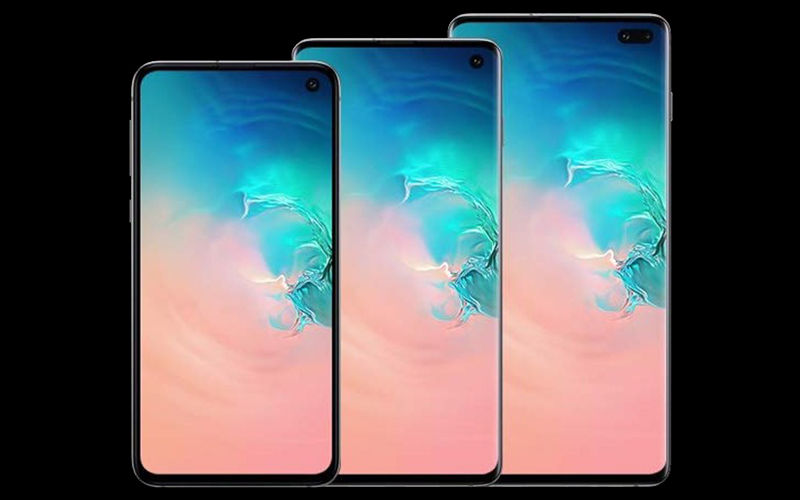 Samsung's latest Galaxy S10 series smartphones may soon get support for faster 25W wired charging. This was reportedly revealed by Samsung Greater China President at a recent press event held in the country. Currently, the Galaxy S10, Galaxy S10 Plus, and Galaxy S10e models only support up to 15W wired fast charging. Apart from 25W fast charging, the three Galaxy S10 series will apparently get a new handheld super night mode for improved low-light photography.
Faster 25W Wired Charging Coming to Galaxy S10, S10 Plus, and S10e
According to leakster Ice Universe, the Galaxy S10 series smartphones are all capable of supporting 25W fast charging. The reason why they only support 15W fast charging currently is that Samsung has limited the same in the firmware. Once the new software update is rolled out, it will take less time for the Galaxy S10 series smartphones to be charged. To actually utilize the faster charging speed, users will have to purchase a separate power adapter as the one bundled with the phones only supports up to 15W charging. The update is rumored to begin rolling out to users in April.
The president of Samsung Greater China said that it is considering opening the Galaxy S10's charging power to 25W and developing the handheld super night mode to the S10 series.? pic.twitter.com/Z1QDEn3flK

— Ice universe (@UniverseIce) March 28, 2019
The Samsung Galaxy S10, Galaxy S10 Plus, and the Galaxy S10e are all very impressive devices in most areas, featuring cutting-edge hardware. When it comes to fast charging, though, they are less impressive than some of their rivals. Huawei's Mate 20 Pro (review) and P30 Pro smartphones support up to 40W fast charging, while Xiaomi's Mi 9 supports up to 27W fast charging. Samsung has announced only two smartphones with 25W fast charging out-of-the-box so far: Galaxy S10 5G and Galaxy A70.
Handheld Super Night Mode to Boost Low-Light Performance
In addition to 25W Super Fast Charging, Samsung is said to be working on bringing a handheld super night mode as well to the Galaxy S10 series. However, it isn't clear if the feature will be part of the same update that will enable 25W fast charging. The handheld super night mode is expected to be more or less similar to the Night Sight feature available on Google Pixel phones. Night Sight uses a long exposure combined with Google's software wizardry to achieve a much brighter shot with more detail. Huawei also offers a similar Night Mode on its flagship smartphones, giving them an edge over Samsung's latest flagships in terms of low-light performance.
Samsung Galaxy S10 and Galaxy S10+ currently have a built-in Scene Optimiser that automatically activates the "Bright Night" mode. The Bright Night mode combines up to 17 shots in one to deliver a better result in very dark conditions. The main caveat of this feature is that it is impossible to manually enable the feature. Even when it does get enabled, the results aren't as impressive as Google's Night Sight or Huawei's Night Mode.