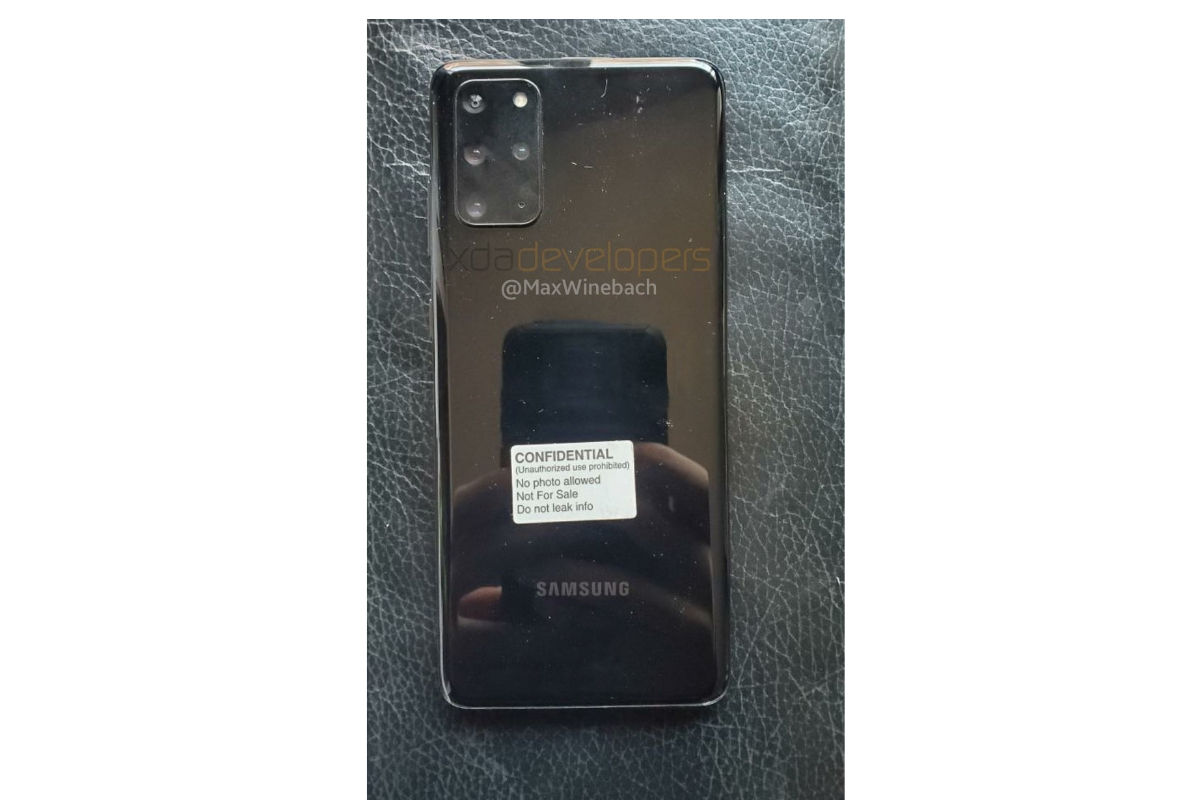 Samsung has announced that its Unpacked 2020 event is set for February 11, where the brand is expected to launch the Galaxy S20 series handsets. However, the Galaxy S20 series smartphones have already surfaced online, thanks to the leaks so far. And one of the leaks recently revealed a set of live images of the Galaxy S20 Plus, showing that the handset has four rear cameras. Unfortunately, there was no information at that time regarding the camera sensor specifications.
Well, thanks to folks at XDA Developers, we now have a spec-sheet of the Galaxy S20 Plus' rear cameras. And the report seems to be pretty credible since the details have been extracted from the Galaxy S20 Plus itself, through a third-party hardware info application.
Anyway, the publication reveals that the primary camera is going to be a 12MP Sony IMX 555 sensor that hasn't been released yet. A second camera is a 64MP unit, but the purpose of this image sensor is currently unknown. The third camera in the line-up is the Samsung ISOCell S5K2LA unit, and we don't know the resolution or the purpose of this camera at the moment. And as for the fourth camera, there is not a single piece of information regarding it.
Rear cameras aside, the report from XDA Developers reveals that the front camera in the Galaxy S20 Plus will be a 10MP Sony IMX 374 sensor – the same unit that is in the Galaxy S10 and the Galaxy Note 10 series smartphones. It has 26mm focal length, f/2.2 aperture, and dual-pixel PDAF.
Coming to the video recording section, the publication reveals screenshots of the camera app showing that the Galaxy 20+ has 8K video recording option for the rear camera(s) and 4K 60FPS video recording option for the selfie snapper. Considering that 8K is effectively 33-megapixels, recording videos in the resolution might be offered only with 64MP camera of the handset, since the 12MP primary sensor doesn't have enough pixels for capturing 8K videos.
Considering the leaked information, I'll have to say that the Galaxy S20 Plus will offer one of the best camera experiences on a smartphone. The Galaxy S20 Ultra is expected to feature even better camera hardware. Do let us know in the comments below what do you think of the S20 series.