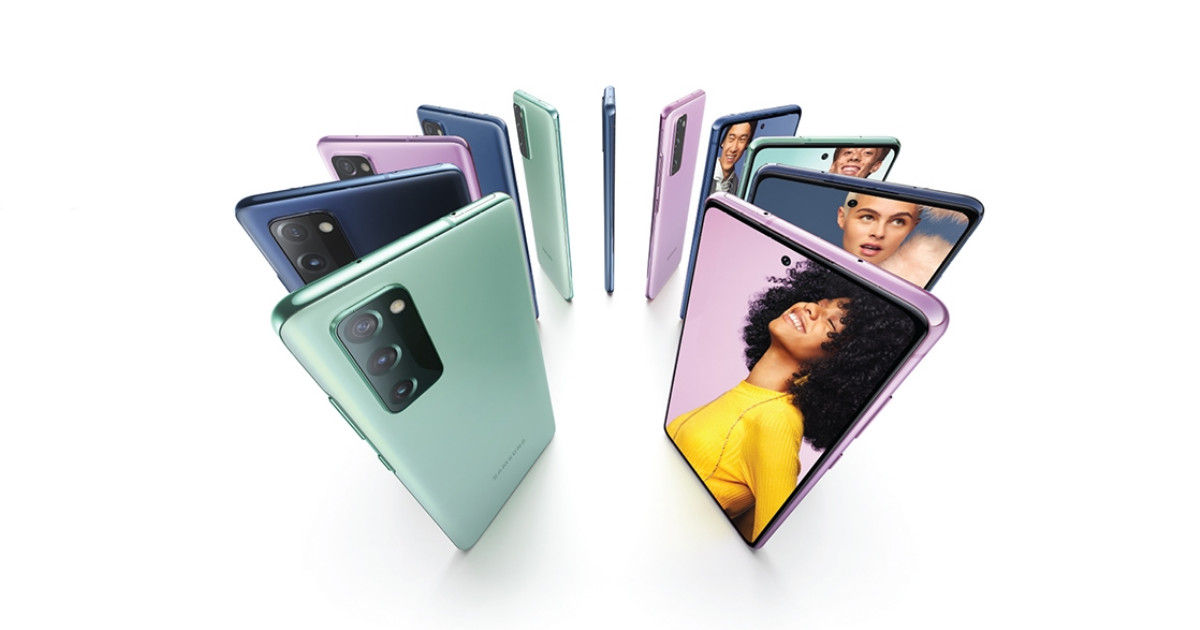 If you are looking for a mid-range Samsung smartphone or eyeing getting a new mid-range this May, Samsung has a great deal on the Galaxy S20 FE 5G. The device was launched in India back on March 31, 2021, starting at Rs 55,999. Now, after 13 months, the device is now priced under Rs 40,000 and soon, on Amazon, the Samsung Galaxy S20 FE 5G is now available for as low as Rs 30,900.
During the Amazon Summer Sale, which is now live Samsung Galaxy S20 FE 5G has received a Rs 5,000 price cut, which brings down the price to Rs 34,990. On top of this price cut, you can get a coupon discount of Rs 3,000. You can just click on the "Apple Rs 3000 coupon" on the Amazon page and you will instantly get Rs 3,000 off, which brings the price down to Rs 31,990. On top of this, buyers with ICICI, Kotak Bank, or RBL cards can get flat Rs 1,000 off. Combining all these offers, the Galaxy S20 FE 5G will be available as low as Rs 30,990 一 which is certainly a great option around Rs 30,000.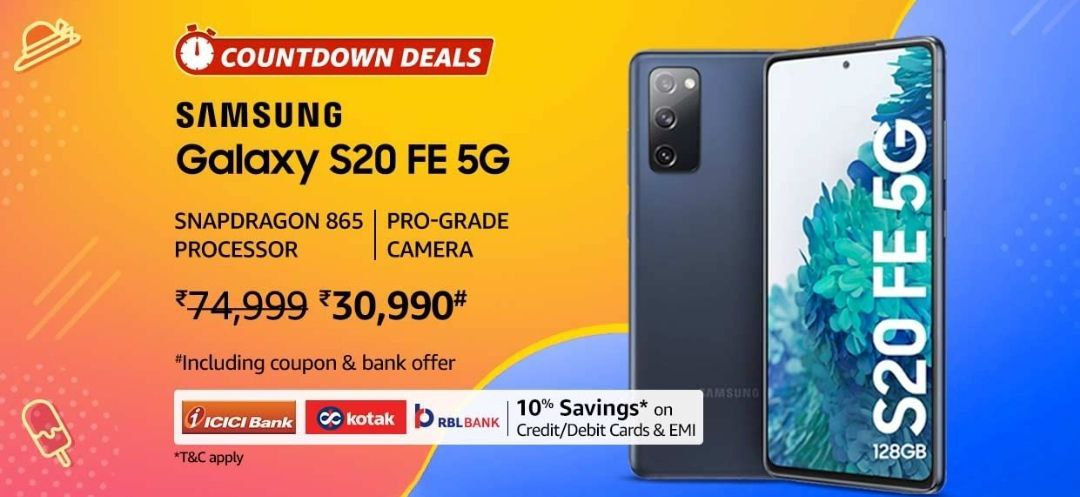 Samsung Galaxy S20 FE 5G: Is it Worth it?
With the price coming down by Rs 25,000 in just more than 13 months, the Galaxy S20 FE 5G will certainly be one of the best mid-range options during the sale. The device is also one of the most affordable Samsung phones with a Snapdragon 8 series processor. It is powered by a Snapdragon 865 chipset paired with 8GB and 128GB of UFS 3.1 storage. For those who are looking for a great performance phone, the Galaxy S20 FE won't disappoint even in mid-2022.
This could be a great phone for those who are not much into gaming but need a powerful processor for heavy processing tasks. The phone should be able to handle day to day tasks easily. In addition, the Galaxy S20 FE 5G also comes with a great 6.5-inch 120Hz super AMOLED display and a triple rear camera setup with 12MP main (OIS), 12MP ultra-wide and an 8MP (OIS) telephoto lens. There is a 32MP shooter on the front for selfies. The camera won't disappoint you either.
The Galaxy S20 FE packs in a 4,500mAh and supports 25W fast charging support and you also get wireless charging and USB PD standard support. While the fast charging is not up to the 2022 standards, that's the one compromise you will be making here. Other key features include an optical fingerprint scanner, IP68 water-resistance rating, and a micro SD card slot.
Also Read: Samsung Galaxy Watch 4 Available With Over Rs 10,000 Discount Is a Great Deal and Here's Why