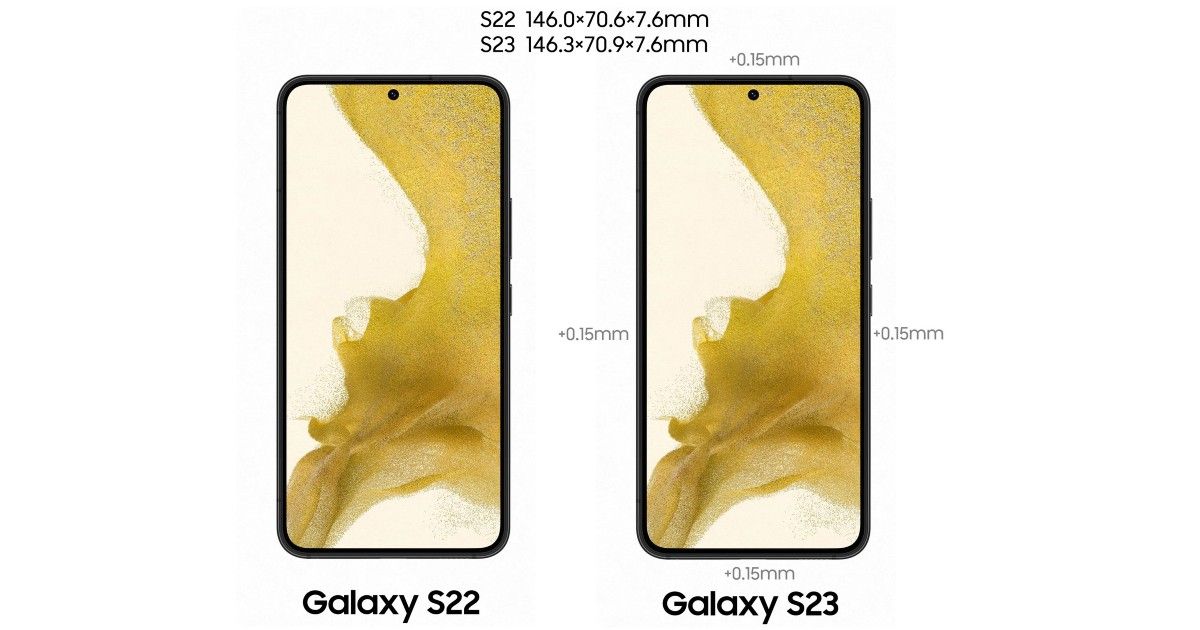 Samsung is slated to launch its next generation flagship some time early next year, as per its usual schedule of unveiling a flagship smartphone early in the year. However, rumours regarding the new Samsung Galaxy S23 series have already started building up — including what kind of display and cameras could it offer. Now, a new post has also tipped what dimensions might the phone come with — and the teaser suggests a rather underwhelming change to Samsung's next generation flagship.
What the Samsung Galaxy S23 Series May Look Like
According to a post on Twitter by well renowned tipster Ice Universe, the standard variant of the Samsung Galaxy S23 looks set to feature the near-exact same dimensions as its predecessor, this year's Galaxy S22. The smartphone is expected to have the same thickness as its present variant, and in terms of both height and width, the dimensions are nearly the same.
We say nearly, because according to the latest post, the new generation Samsung Galaxy S23 will apparently be 0.3mm broader than before. According to Ice Universe, this would be due to the use of ever so marginally thicker bezels — which could be 0.15mm thicker than before. Needless to say, such a change would be hardly visible to the average user, unless you were told about it.
It's not clear, however, as to what might be the reason for this change to be enforced. According to rumours, the standard Galaxy S23 should retain the same 6.1-inch full HD+ Dynamic AMOLED display, while the Galaxy S23 Ultra would come with a 6.8-inch, quad HD+ display. The overall thickness of the phones are also expected to remain the same, and so far, the only point of change that has been tipped on the new Galaxy smartphone is the use of a 200MP camera on the Ultra variant.
While this is not really a concerning change, and you do not really stand to lose anything if you're new buyer of the flagship Galaxy (and not upgrading from the past two years' versions), it remains to be seen how much really changes on the new phones — which are also expected to retain the same design language as well.