Highlights
The Samsung Galaxy S23 is priced at Rs 74,999
It is powered by a custom Snapdragon 8 Gen 2 chip
The phone comes with improved thermals and overall performance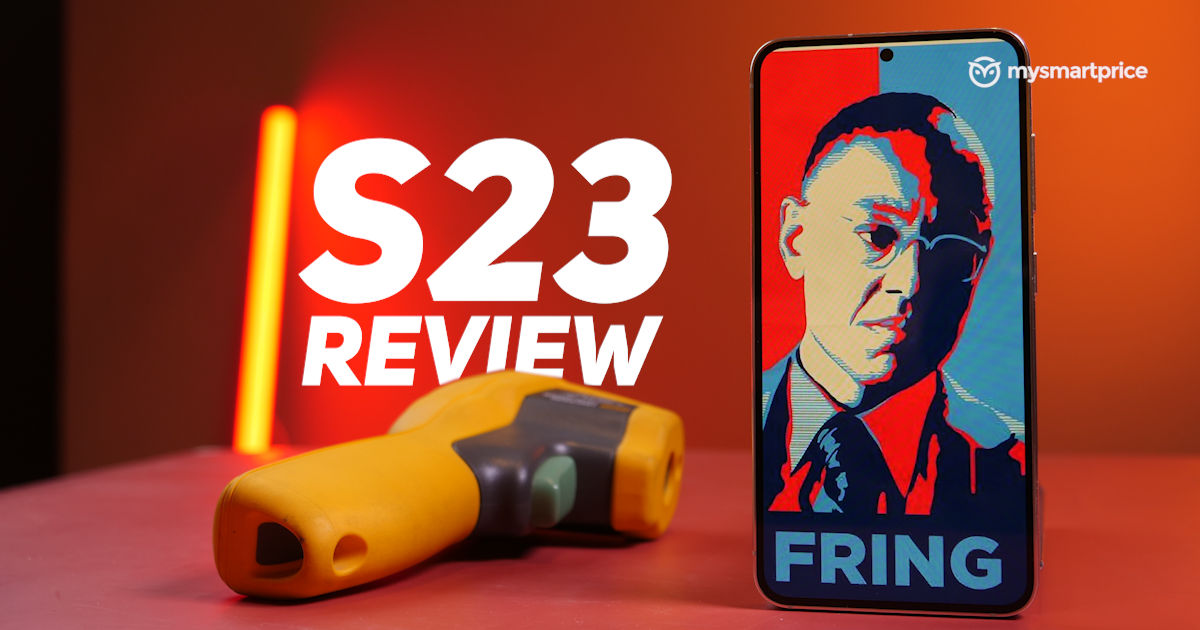 Over the course of the last seven decades, consumer technology has stood for one thing – miniaturisation. Processors have been compressed into tiny silicon chips that once took up rooms, even the batteries that power devices have been compressed. Yet, these days, the quest for miniaturisation of smartphones have somehow come to a halt. Everybody's going big and only a handful of techmakers offer small, proper 'smartphones' in India. If you extend the canvas to the world, maybe you'd be able to get a couple more names.
Samsung Galaxy S23
Rs. 74,999
What Is Good?
Premium-yet-pocketable design
Endless performance on tap
Smooth and bright display
Good daylight camera performance
Improved thermals
What Is Bad?
Below-average battery life
Camera could use better lenses
Resorts to low shutter speeds at night
Samsung happens to be one of the two phonemakers in India with a baby-sized offering, the latest one from them being the Galaxy S23. It's a unique proposition, because there isn't a single Android smartphone selling in India that can truly go head-to-head with it, given its form factor. Sure, the iPhone 14 can be considered, but that wouldn't be an apples-to-apples comparison.
So, this naturally raises a bunch of questions: Who does it go up against? Does it make sense to buy a small Android in 2023? What about the heating and throttling issues that plagued its predecessor? Finally, is the asking price worth it? Let's find out in our review of the Samsung Galaxy S23.
Samsung Galaxy S23 Review: Keeps the design pot boiling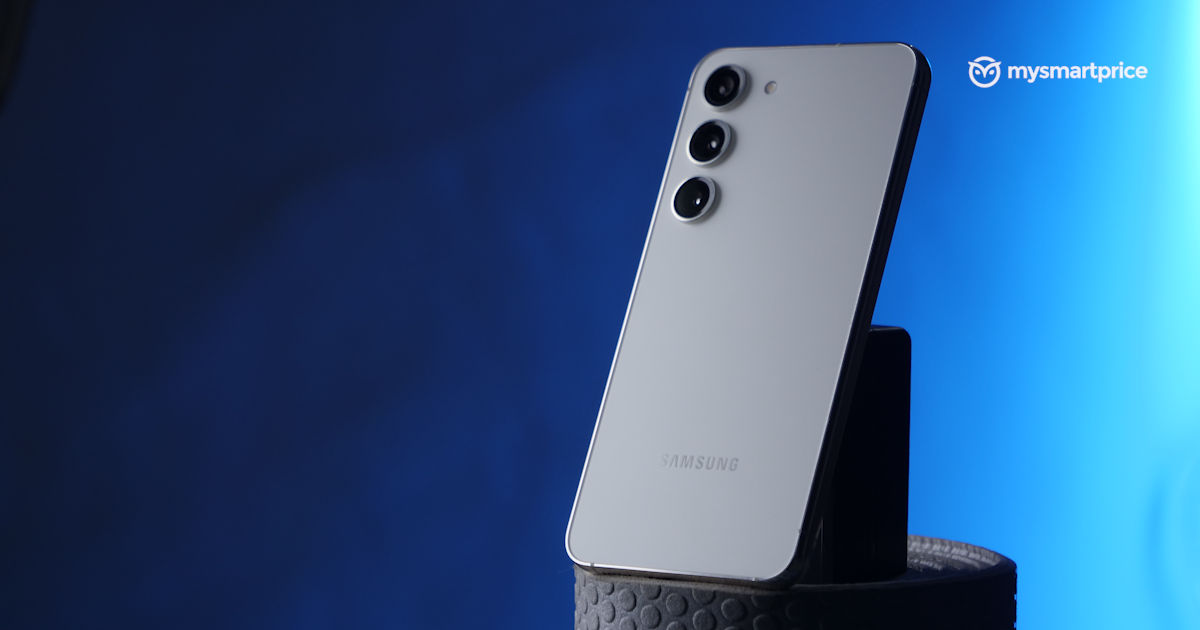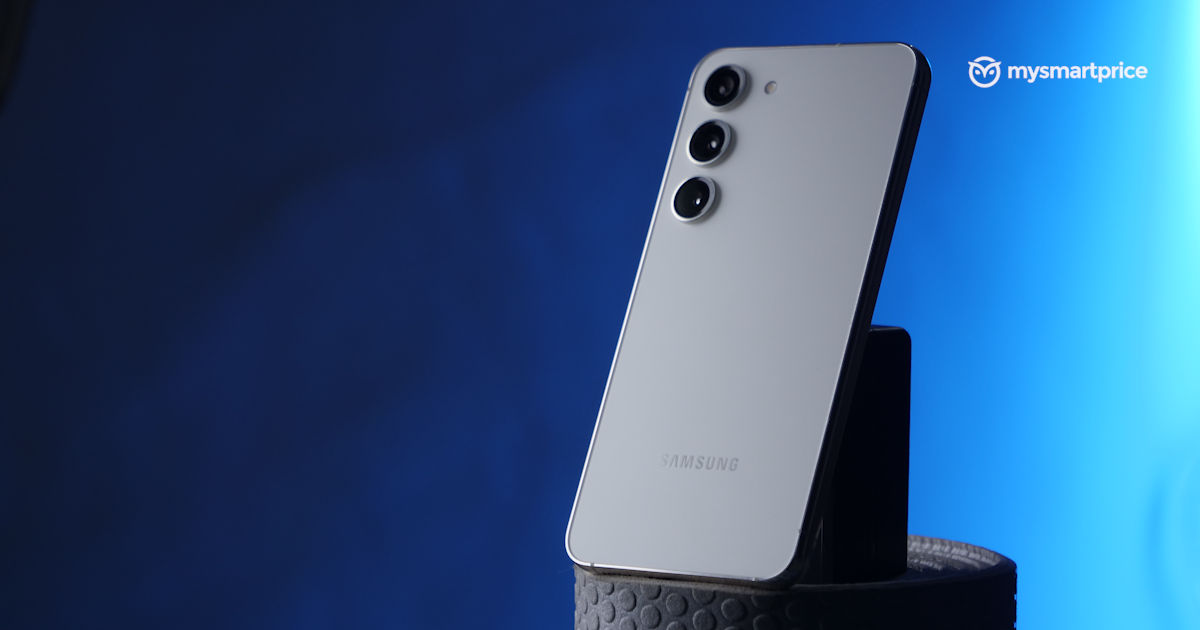 The Galaxy S23 takes some obvious design cues from its predecessor, except for one major change on the rear that puts it in sync with the S23 Ultra – the camera rings. That's right, Samsung has dropped the camera peninsula on the top left in the favour of three distinct islands.
We saw many people roll their eyes on this, calling it a distinction without a difference, but just let us remind you – the new iPhones have an island too, except it's on the front.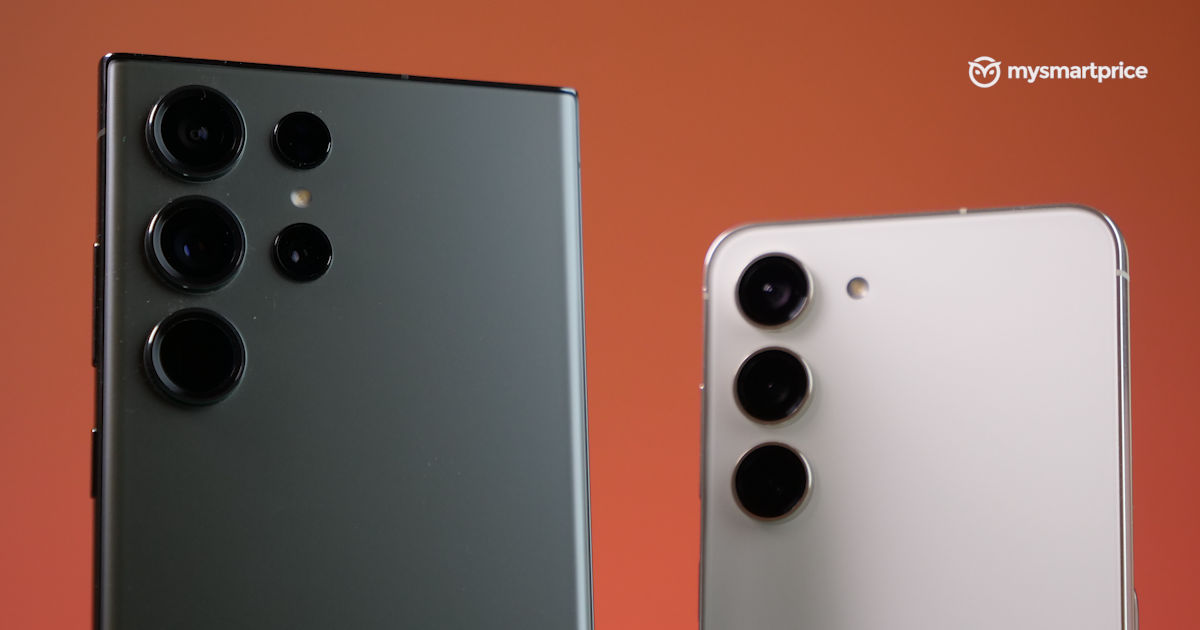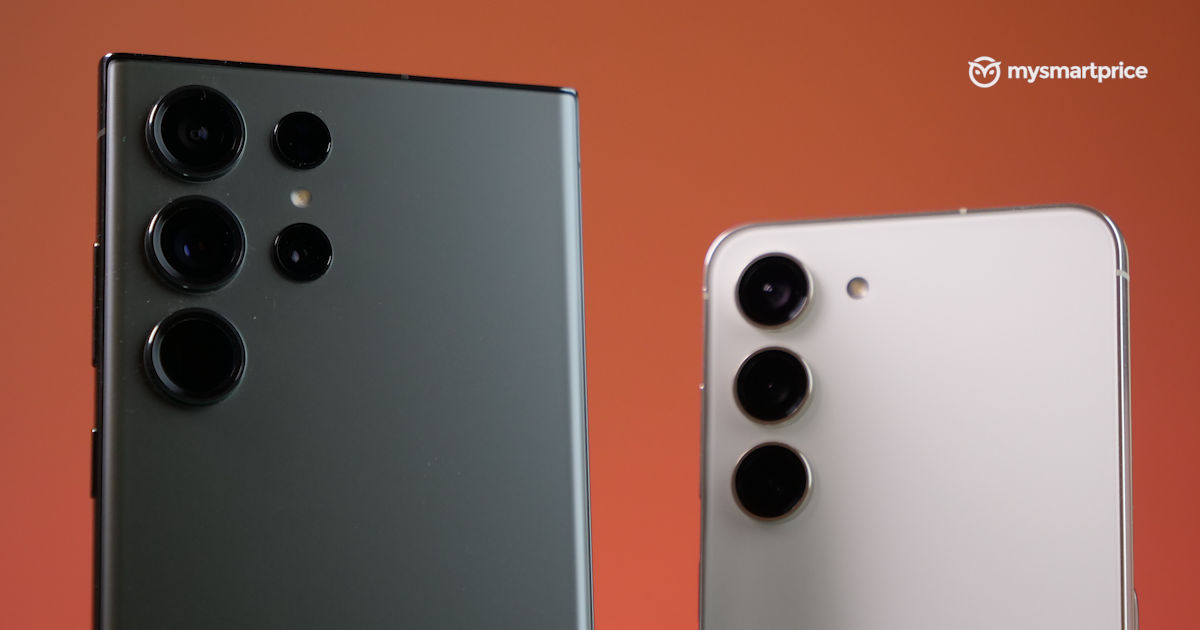 Nevertheless, the new camera design yields less wobble to the phone when it's lying butt-down on a table, and gets rid of the clutter. Because there's less metal, the phone also doesn't feel like a freezing block of ice when you accidentally touch it on a cold winter night. Apart from the cameras, the antenna placement has also been altered a little bit.
In terms of build, the front and back of the phone are now covered in Corning Gorilla Glass Victus 2, made from the waste in the ocean.
Rest, everything has remained the same, from the placement of the buttons and ports to the near-flat frame with a subtle curvature. IP68-certification still prevails for dust and water resistance.
A decade ago, the Galaxy S23 would fall on the larger side of the spectrum. In fact, it's much bigger than Samsung's top offering of 2014, the Galaxy S5.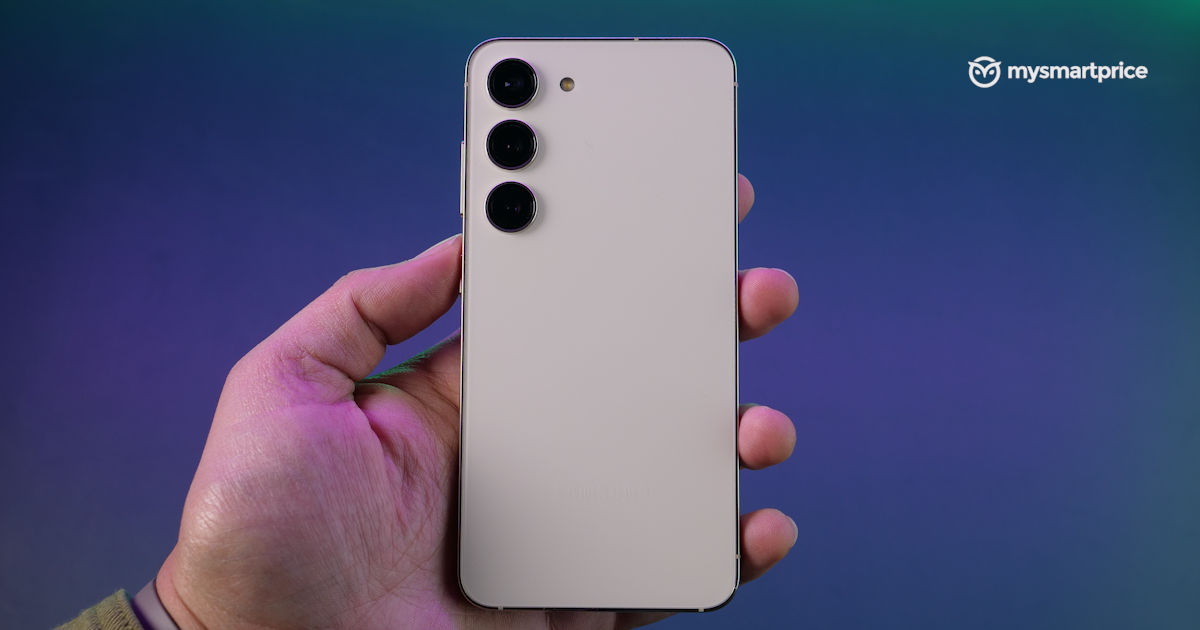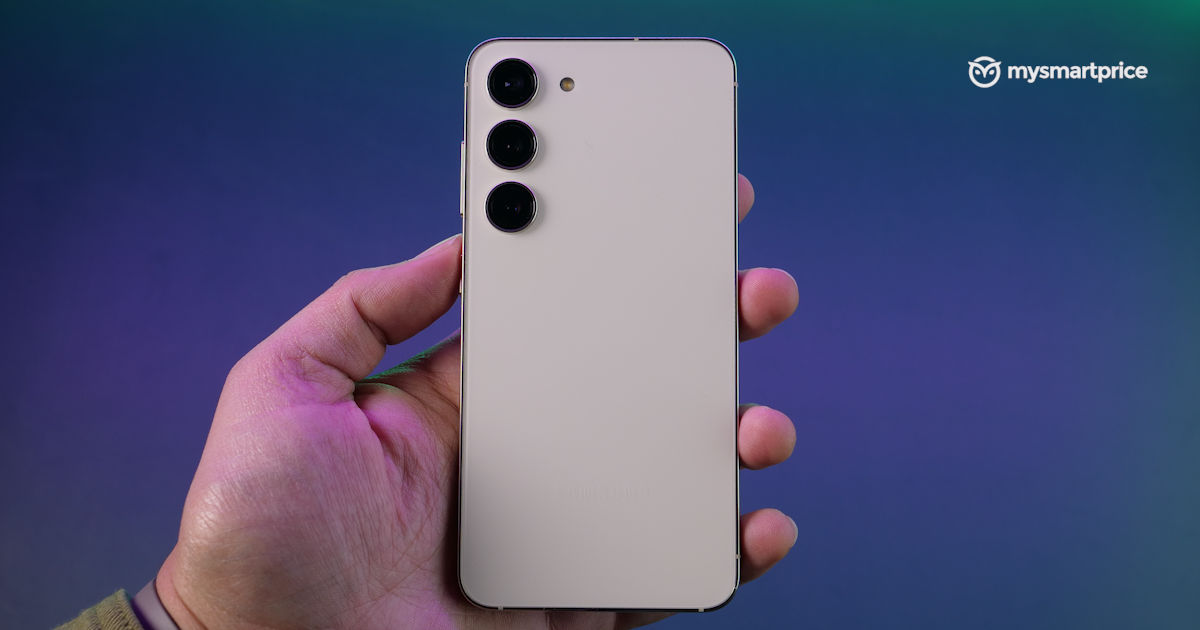 Still, it feels extremely comfortable in the hand and fits easily in any kind of trouser pocket. The frame extends to the front of the phone, and its subtle shine is strangely inviting. There were times when we just wanted to pick up the phone because of how cute it felt.
In fact, the Galaxy S23 now reminds us of the Z Flip 4 more than anything – it's small, has similar glossy metal railings, circular camera rings and frosted glass rear. Golly Moses, it's even in the same price bracket!
Samsung Galaxy S23 Review: Brighter display wins the day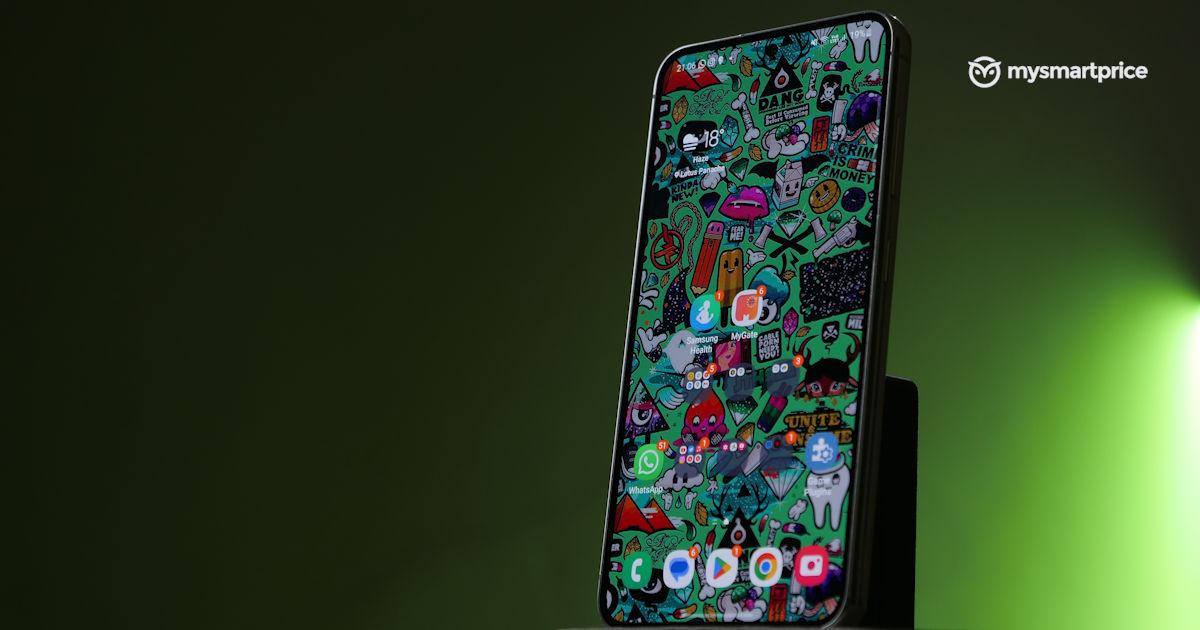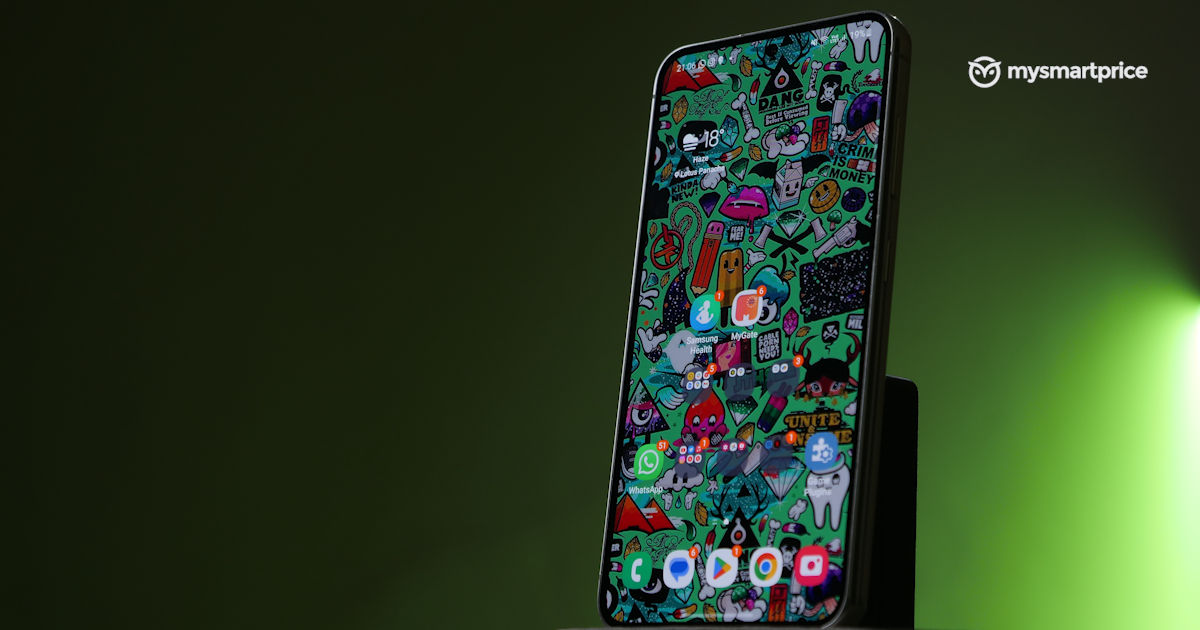 The 6.1-inch display of the Galaxy S23 has remained unchanged in terms of resolution and size, but there has been a considerable bump in screen brightness. That's right, all the Galaxy S-smartphones now have 1,750 nits of maximum brightness. This is aided by Intelligent Vision Booster, which makes the display more contrasty under harsh sunlight without washing out the colours too much.
Outdoor visibility is excellent, in fact we used the phone to navigate in a fine spring afternoon in Delhi, and even with a helmet on, the display was very legible. Otherwise, the video-watching experience has also improved this time around, especially when viewing darker content. Needless to say, the display is still HDR10+, Dolby Vision and Widevine L1 compliant.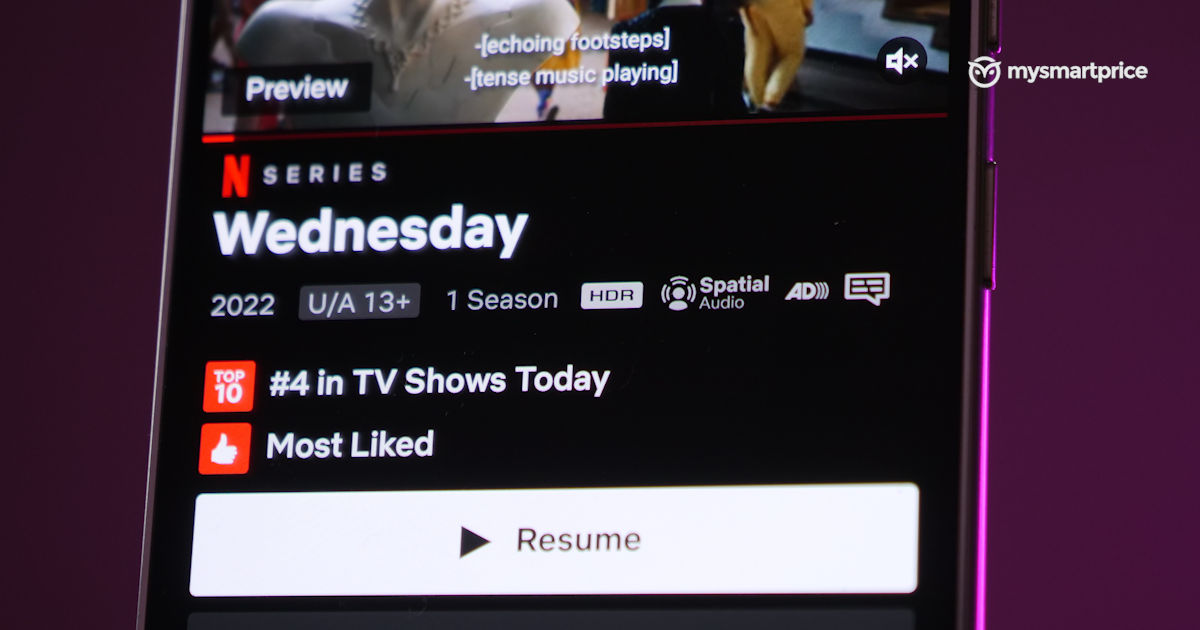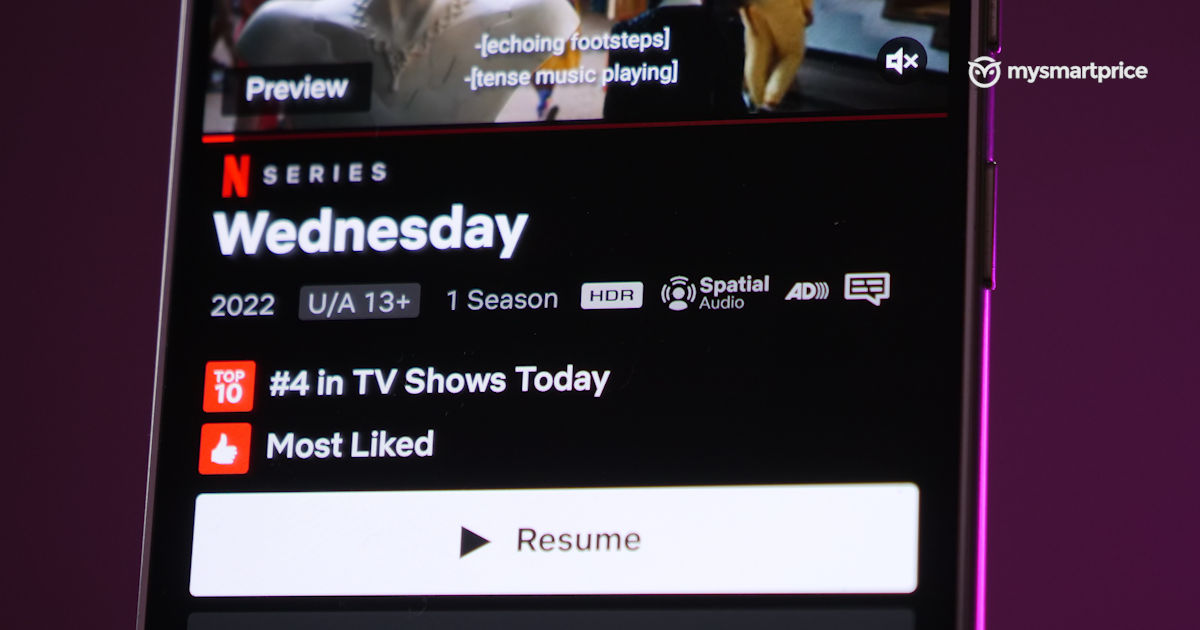 The visuals are accompanied by some of the most balanced sounding stereo speakers on the market. They aren't necessarily the loudest, but they have ample breathing space between frequencies that the output is never tinny.
If we had to nitpick, the LTPO panel doesn't go all the way down to 1Hz, it reaches 10Hz. But honestly, it's smooth and unnoticeable.
Samsung Galaxy S23 Review: This one gymmed really hard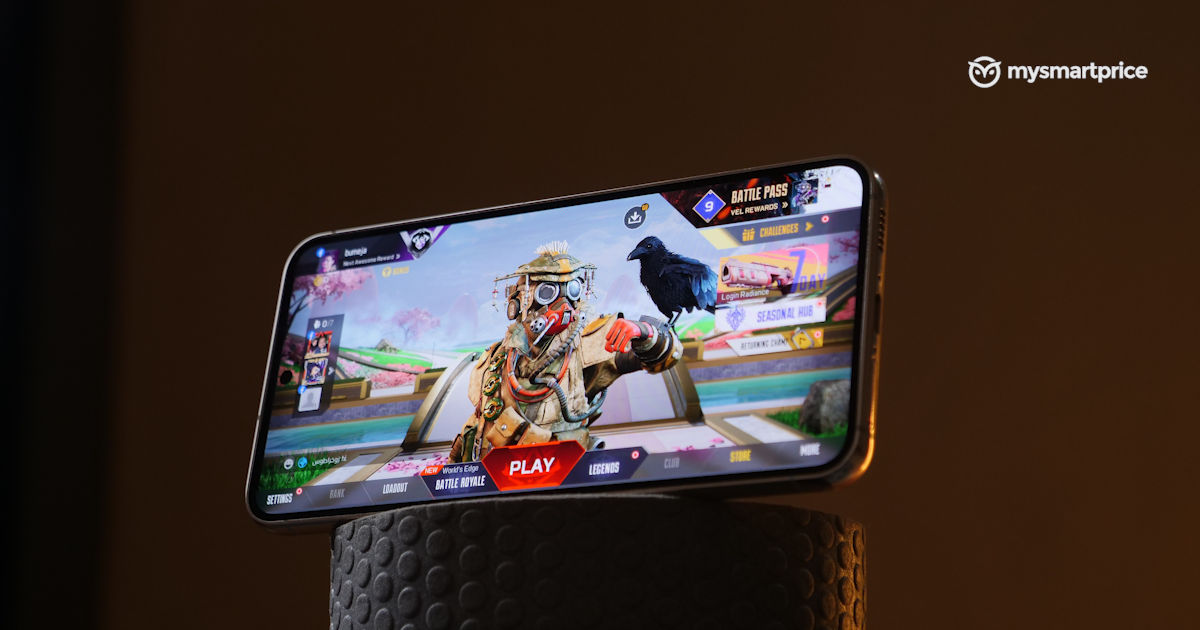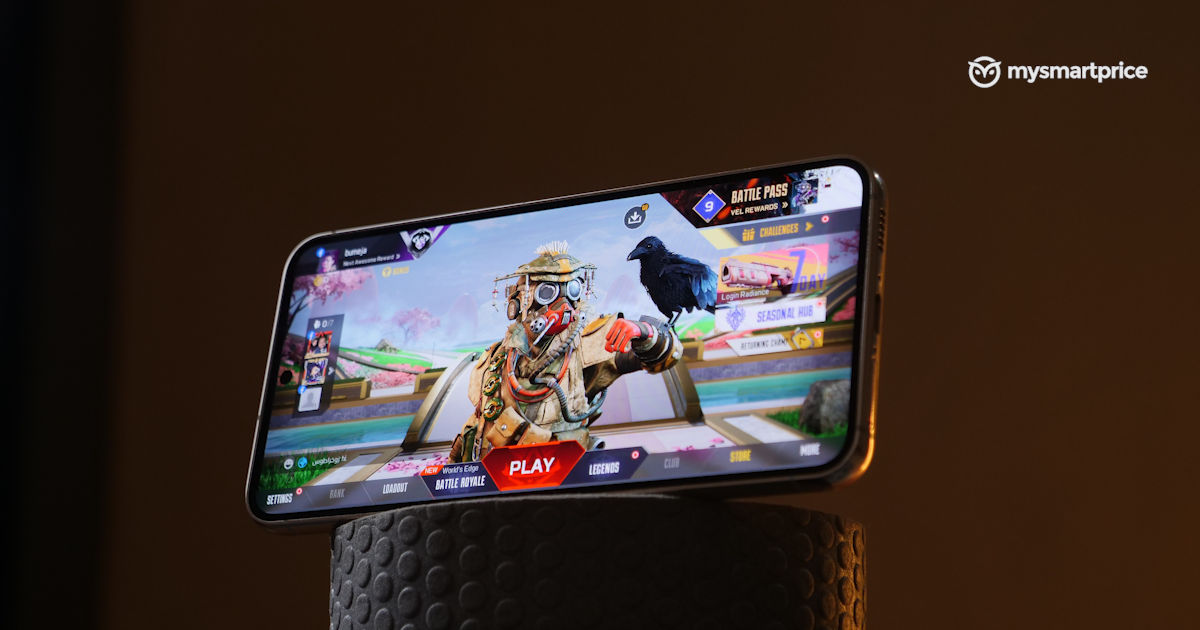 As we mentioned in the Galaxy S23 Ultra's review, Qualcomm's top-tier SoCs that launched last year ran hot. This time around though, Samsung has gone for the Snapdragon 8 Gen 2, which is not only more powerful, but also runs cooler.
That means the world to a smartphone this size, because smaller stature means smaller effective cooling area. Samsung has opted to go for a Vapor Cooling system, which is claimed to keep temperatures far more manageable.
The result is stable S-tier performance for sustained durations. Location-intensive workloads were the nemesis of the S23-series last year, but this time around that's no big deal for it. Sure, heavy gaming titles will heat it up, but it comes back to normalcy quickly.
As for the benchmarks, the Galaxy S23 presented a score of 1118861 on AnTuTu v9. On Geekbench, it posted 1464 and 4265 single and multi-core scores respectively. In the CPU Throttling Test app, the performance-over-time graph hovered mostly in the 80s when running 20 threads over 15 minutes.
When it comes to gaming, the S23 does heat up, but that barely affects the gameplay. Apex Legends Mobile on Ultra HD graphics and High frame rates ran consistently at 40 fps. The frame rate did take a hit to 32 fps during airdrops, but that's normal. It did get a bit toasty though, with the temperatures soaring to 37-degree Celsius. Call of Duty: Mobile, on the other hand, ran at a constant 60 fps, with graphics yanked up to Very High and frame rates to Max.
In day-to-day tasks, the Galaxy S23 is a breeze to use. Switching between apps is quick, it retains the memory and we never started from the splash screen of any app. Even when multitasking with Maps and YouTube in picture-in-picture, the Galaxy S23 didn't break a sweat.
To put it simply, the Galaxy S23 went on a cardio program the entire year and came back with a fitter heart
In terms of software, the Galaxy S23 runs the same One UI 5.1 based on Android 13 found in the S23 Ultra, and our experience was consistent. So, you get the same improvements in Gallery and Expert RAW app, along with customisable call screens. We recommend reading the S23 Ultra review for better insights into the software.
While we are still on the topic of software, we want to take a moment to appreciate how far the Samsung Switch app has come over the years. It took us about 15 minutes to copy about 38GB of data. This included transferring contacts, Google accounts, photos, call and message history, home screen and even logging into apps like Snapchat and WhatsApp on your behalf. Being reviewers, our instinct is to backup apps on a daily basis, sometimes even manually, but this makes things a lot easier.
Samsung Galaxy S23 Review: Similar cameras and some glare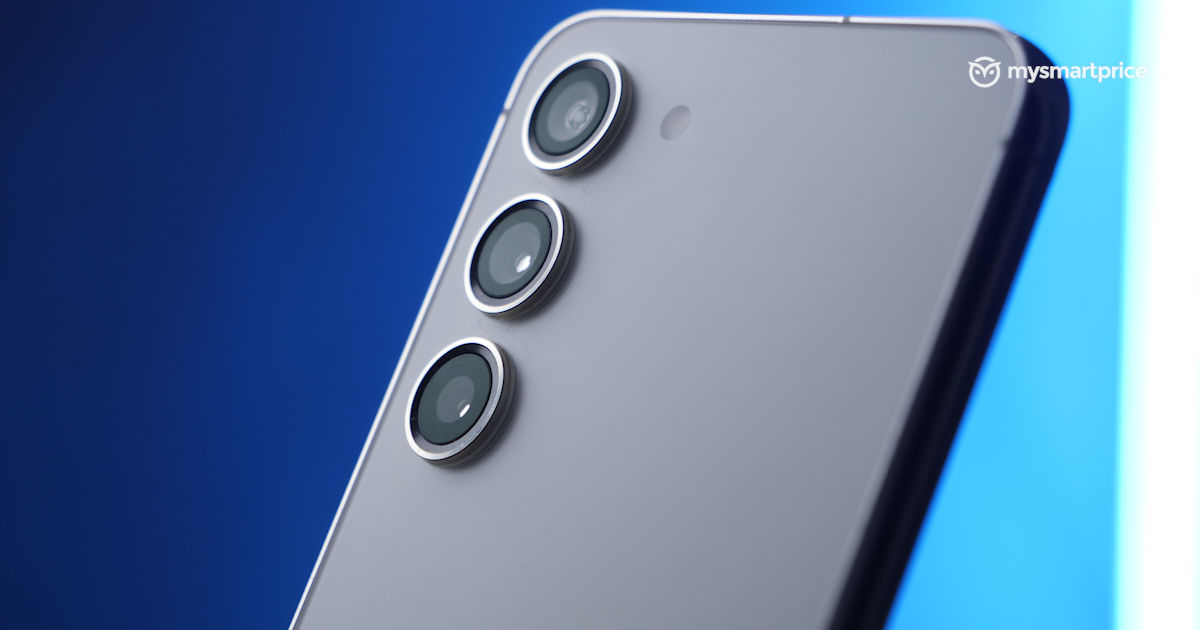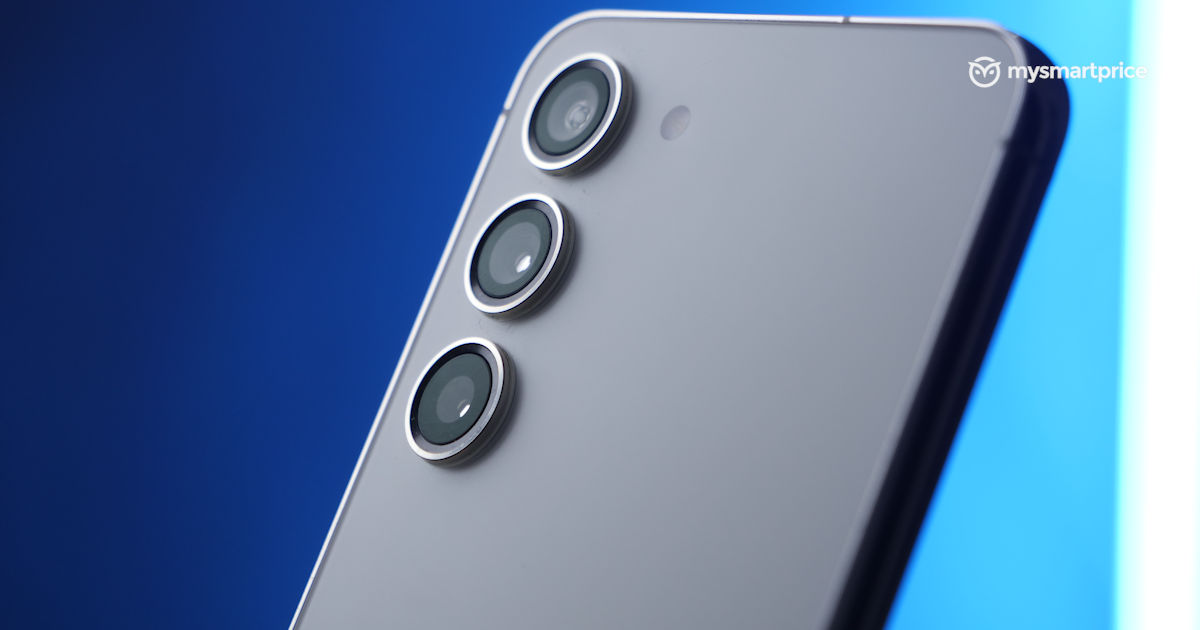 Samsung has taken a rather conservative stance in the camera department with the Galaxy S23. Under those new camera rings are the trusty-old sensors – 50-megapixel primary, 12-megapixel ultrawide with 120-degree field of view and a 10-megapixel telephoto with 3x optical zoom. At the front, there's an all-new 12-megapixel selfie shooter with HDR10+ video recording.
To distinguish the top dog and the base variant, Samsung hasn't sprinkled any of the no-crop 8k shooting goodness, but you still get the night hyperlapse mode for taking some star trails. You can also shoot 50MP raw photos and enjoy astrophotography in the Expert RAW app, a win for photography enthusiasts.
In terms of colour science and quality, nearly everything remains intact, except for some minor improvements in night-time performance.
In the day, the primary sensor still leans towards bluer skies and pinker flowers. It just likes to boost the tones so you don't have to while editing them. This is convenient for most of us, but those who like more control may find it a bit troublesome. When taking portraits, the background gets a nice, natural bokeh.
But then, there are times when the super shallow depth-of-field of the primary sensor becomes a little irritating, as it tends to blur the corners a bit too much, especially when clicking photos in poor lighting. This, combined with the slower shutter speed in an attempt to capture more light becomes a double threat. To counter this, we had to keep lowering the exposure manually in the viewfinder and then fix the brightness in our edits to get an optimal photo.
In the day, the ultrawide camera captures detailed photos with the same colour tone as the primary, but in low light it favours redder tones.
The telephoto is still fun, thanks to the 3x portrait feature. It also helps in giving you considerable optical zoom to get up close and personal with far-off objects. Capturing the moon is possible, but you'll need some patience and steady hands because even after locking in the lowest exposure, it jumps to its normal value. We managed to capture one though, after spending three excruciating minutes.
Apart from the exposure and shutter speed issues, night time photography was mostly good with decent noise reduction. We just wish the
We click a bunch of selfies with the new camera too. The improvement in HDR was apparent, even with the blazing sun behind our back. At night, you may want to slow down, as the camera resorts to a low shutter speed, resulting in shaky selfies despite the best attempts. We wanted to avoid a comparison with the iPhones, but they are sadly better at night selfies.
Video recording is one of the best for the price. Nice, vivid output with OIS makes the videos appear silky smooth. Instagram and Snapchat both support in-app switching of cameras, so you get more flexibility. With the primary and tele cameras, you can also shoot portrait video, and its cutouts are kind of convincing too. For most people, 1080p at 60fps with HDR10+ enabled in the settings should be good enough.
Samsung Galaxy S23 Review: Battery still needs improvement
Despite the power efficient nature of the Snapdragon 8 Gen-2 SoC and a hike in battery capacity, the Galaxy S23 still struggles to give all-day battery life, something we were really looking forward to this year. So, strapped on its back is a 3,900mAh battery pack, which is a 200mAh improvement over the previous generation. Charging wattage peaks at a rather pedestrian pace of 25W.
On a relatively chill day, we got up to five hours of screen-on time but on days when we pushed it to the limit, this figure fell to four. Luckily, the screen-off time is very good, because background apps are managed well.
So if you use it modestly and take enough breaks in-between, you can somehow work your way from 8 in the morning to 9 at night, with about 5% left. That's something that the Z Flip 4 can't be trusted with, despite similar SoT figures.
But range anxiety is very real here, but more than that, it's the slow charging speed that we find irksome. It takes about an hour and 15 minutes to fully charge the phone, and this is without the 'Protect battery' feature turned on. We expect the battery behaviour to change a bit over a few days, as the phone also has 'Adaptive battery' feature that learns your habit over time.
That said, there are two ways to save battery here, one by turning on the battery saver mode, and the other by changing your Performance profile to light. Both have a similar effect, except that the latter turns down the SoC a bit and the display's refresh rate, without interrupting notifications.
Samsung Galaxy S23 Review: Verdict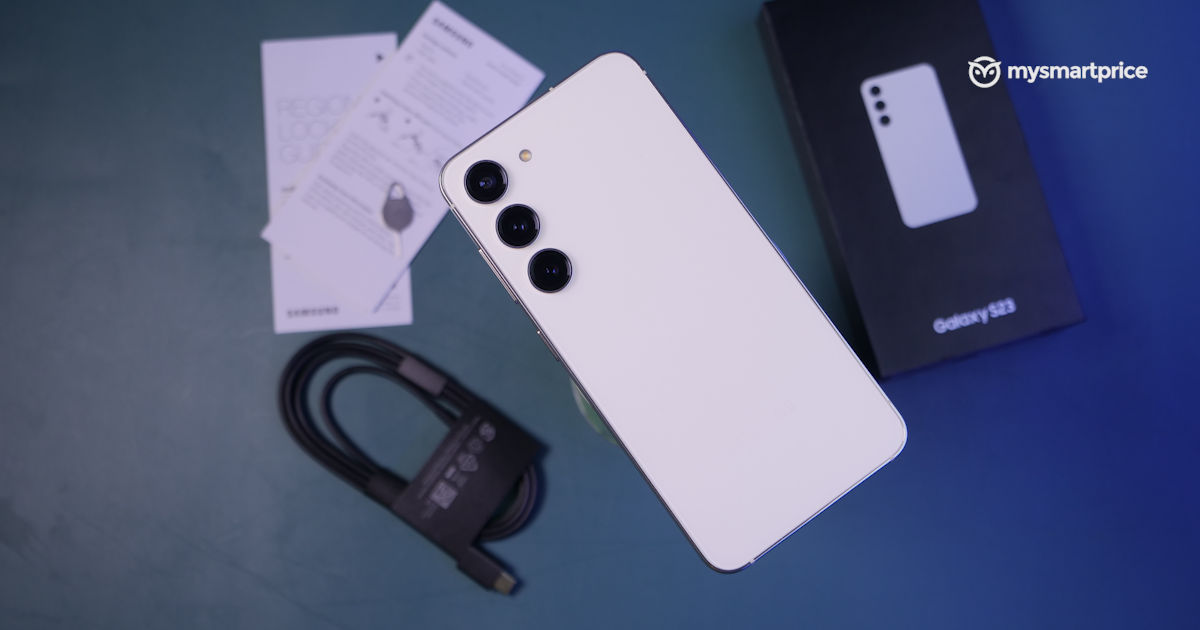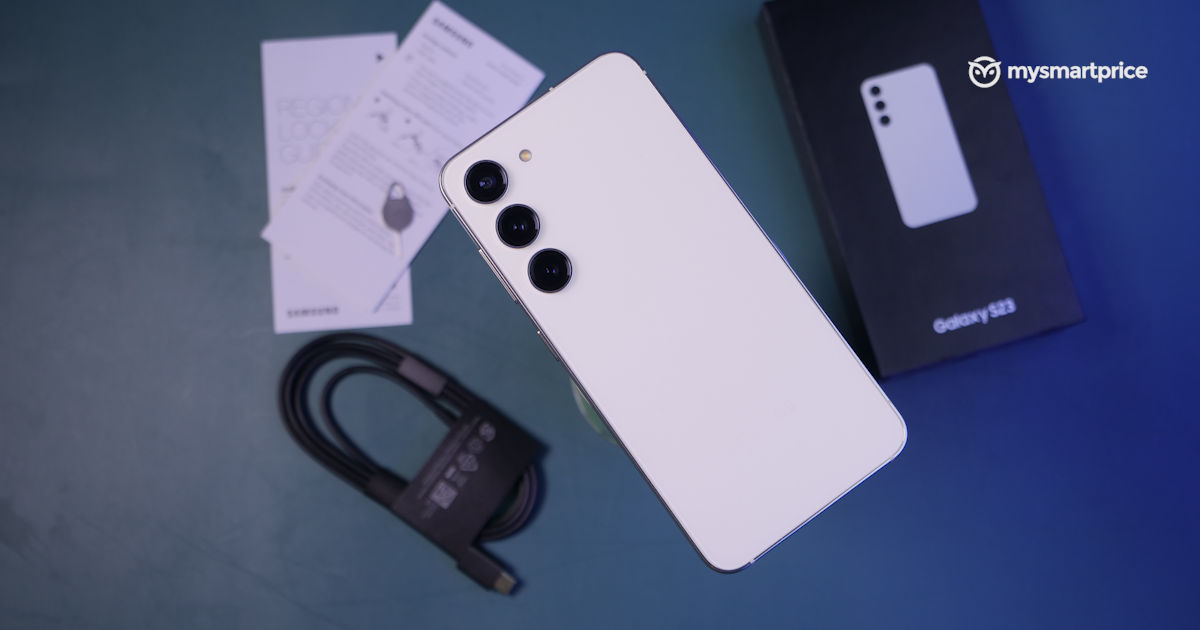 Let's revisit the headline of the review to recollect our thoughts. Just like Gus Fring in Breaking Bad, the Galaxy S23 may be short in stature, with a calm demeanour yet a ferocious attitude. It's the near-perfect boss, who can be approached by laypersons and the elite alike. Just like Fring, it too has faced hardships in the past. Sadly, just like how Gus dies a season before the end of the series, the S23 has a shorter battery compared to other flagships at its price.
Moving aside from the metaphor, the Galaxy S23 is a fantastic phone, with powerful innards, no heating issues (so far) and decent cameras. Just picking it up can sometimes cheer you. We are just hoping the battery life improves with the Adaptive battery tech running in the background and that in the next iteration, the entire Galaxy S line-up gets new lenses or anti-glare coating.
So, for the people with smaller hands, or those who hate carrying a glass dumbbell around, this can be a good pick – provided you bring a charger along.
That said, is it worth an upgrade from its predecessor? Yes, but only if you're exchanging. Here's the interesting thing about its pricing – Samsung's running a deal on its website that gives you the 8GB/256GB variant for the price of the base 8GB/128GB configuration, given you exchange your phone. The base variant is slightly disadvantageous in terms of raw performance, as it comes with UFS 3.1 storage, whereas the higher variant has the newer standard.