Highlights
Samsung Galaxy S24 series could offer satellite communication support.
Samsung could launch its new Galaxy S24 series early next year.

Samsung is planning to enable satellite communication support on its devices next year.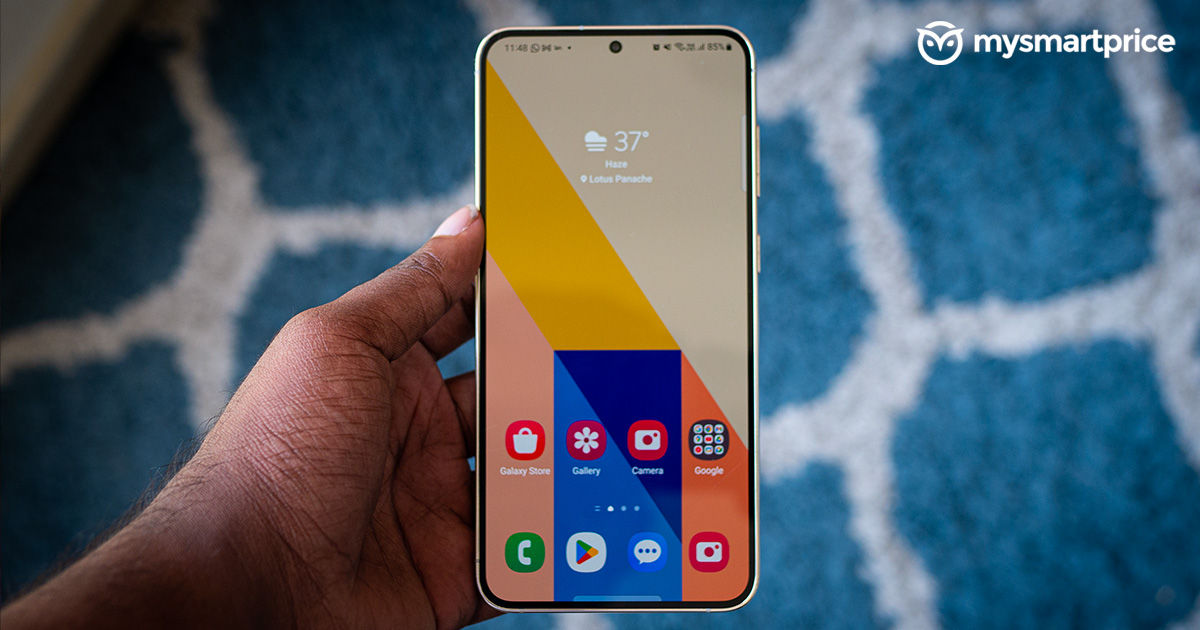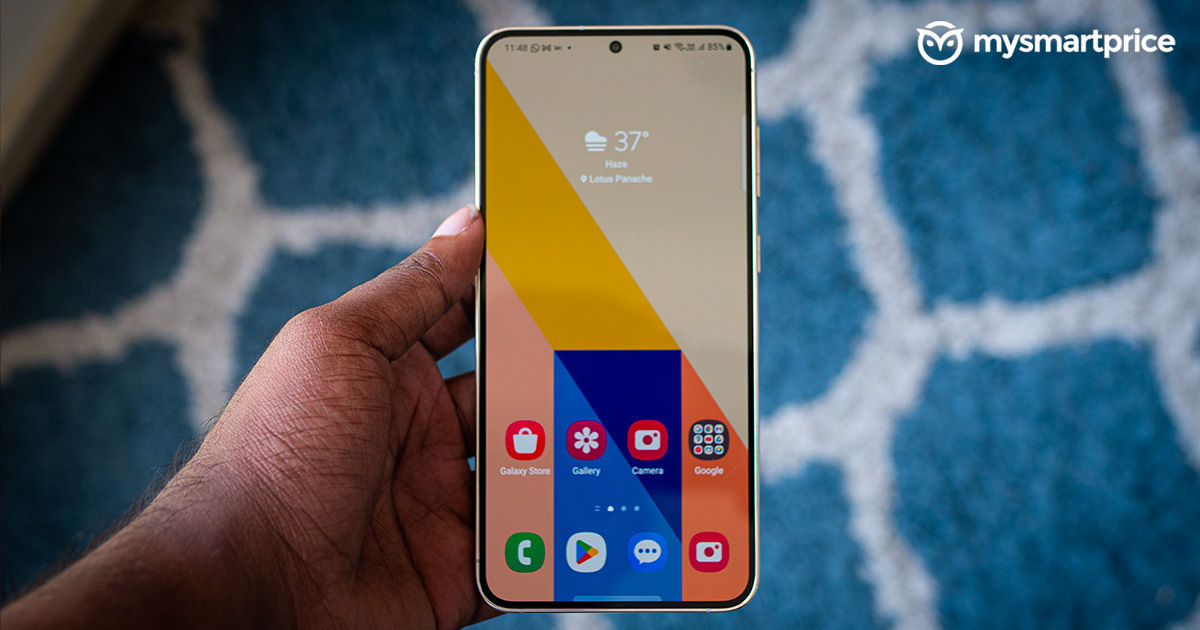 Samsung Galaxy S24 series, which is expected to launch in the first quarter of next year, has already been subjected to several leaks. Now, a new one from a Korean journal has reported that the flagship smartphones could support satellite communication. A Samsung executive reportedly said during a recent presentation at the 2023 Semiconductor Expo that Samsung smartphones will support satellite communication starting next year.
Further, according to the Sisa Journal-E report (translated from Korean), Samsung Electronics System LSI Business Head Yong-In Park added that technical preparations to enable the feature have already been made by the company.
Samsung Galaxy S24 Series To Support Satellite Connectivity
Even though Yong-In Park did not seem to have talked about a timeline or specifically which Samsung smartphones will get this feature, it is highly likely that the flagship S24 series could be the first one to have this. Samsung Galaxy S24 series with Galaxy S24, Galaxy S24+, and Galaxy S24 Ultra are expected to launch in early January 2024 at the company's Galaxy Unpacked event in the US.
Notably, Samsung is planning to enable the functionality on its devices next year, even as rivals like Apple already have satellite connectivity on their smartphones. Apple iPhone 14 series, which was announced in 2022 ships with support for non-terrestrial networks (NTN). The Emergency SOS satellite feature allows its users to send SOS messages even in areas where there is no mobile network coverage. The functionality has been extended to Apple's latest iPhone 15 series as well, which was announced in September this year (2023).
Many Chipsets Offer Support For Satellite Communication
In addition, the Snapdragon Satellite support is offered on the Snapdragon 8 Gen 2 chip as well, which was announced in January this year. "Snapdragon Satellite will provide global connectivity using mobile messaging from around the world, starting with devices based on the flagship Snapdragon 8 Gen 2 Mobile Platform," Qualcomm wrote in a press note.
Even though many Samsung flagships are powered by the Snapdragon 8 Gen 2 chip; Samsung has not enabled satellite communication support for its devices so far. The Samsung smartphones that are powered by the chipset include the Galaxy Z Flip 5, Galaxy Z Fold5, and Galaxy S23 series smartphones like the Galaxy S23, Galaxy S23+, and Galaxy S23 Ultra. Whether Samsung enables support for satellite communication on these smartphones at a later stage is unclear at this point.
In addition, Samsung announced in February this year that it has secured standardized 5G non-terrestrial networks (NTN) modem technology and it plans to integrate it into its Exynos modem solutions. The company's 5G NTN standard-based satellite technology has been developed using its Exynos Modem 5300 reference platform.
Further, Google's Tensor G2 chipset, which powers its Pixel 7 devices and Tensor G3 powering the latest Pixel 8 series, also take advantage of Samsung's Exynos Modem 5300.
What Is Satellite Communication Support On A Smartphone?
Simply put, satellite communication support on smartphones lets users send SOS or emergency messages even in areas where there is no mobile signal. So how does this work? In areas where there is poor or absolutely no mobile connectivity, the satellite connectivity feature on a smartphone can connect to the nearest low-orbit satellite orbiting the Earth to send an SOS or emergency message.
Smartphones rely on mobile towers to connect to a network. In places where the density of mobile towers is low, for instance in rural areas or if one is going hiking into the mountains; connectivity can be an issue. However, smartphones that support satellite connectivity can send messages in such situations as well, by connecting to a satellite.
This means that the smartphone does not rely on mobile towers at all, instead takes the help of the nearest low-orbit satellite, which is orbiting the Earth to send an emergency message. The message is then transmitted to the nearest satellite. The advantage of sending messages through satellite is that they cover a significantly larger surface area of the planet compared to a mobile tower.