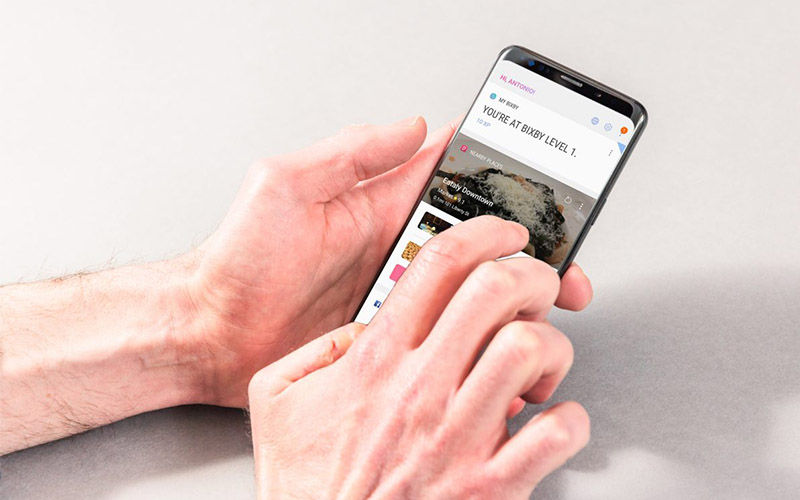 The Galaxy S9 and the Galaxy S9 Plus (review) will continue to receive a number of security patches, which in turn will introduce new features for both devices. While we are at it, the latest update puts focus on the front camera, upgrading the image quality for the user. While this is just a single improvement added in the update, it is still better than nothing, and we'll have to agree that will be a worthwhile addition when it comes to the use of selfie cameras these days. For those who snap a lot of selfies using either of these devices will see it as a godsend, so let us check out the update in more detail.
Galaxy S9 October Update, Camera Improvement Details
The new Galaxy S9 update is rolling out in Germany right now, featuring firmware version G960FXXU2BRJ3 and G965FXXU2BRJ3. The download size is 244MB for this OTA update. If you want to check whether you've received it or not, you can head over to 'Settings', then the 'Software update' menu. If the firmware has made it to Germany, then chances are you will eventually receive it in your region too. All you need to do, is to exercise some patience if it isn't available for you yet.
The changelog highlights a single new feature introduced in the camera. The brightness of your face in with backlighting has been improved. This means that when you're snapping a selfie in a lowly-lit area, the result is more likely to be pleasing. However, some side-by-side comparisons are going to have to be displayed to see just how much of a difference this makes.
The latest update also brings forth the October 2018 security patch, which is the same one that was released for the Galaxy S8, not too long ago. The roll-out introduces greater stability for the Samsung Galaxy S9 and Galaxy S9 Plus, which only means that crashes and hard resets will be encountered less. For now, these are all the details included in the changelog.
We understand that it might not be much, but it is better than getting nothing in return. It is reassuring to know that Samsung is doing its part to provide long-term support for its high-end devices.
Galaxy S9 Specs, Features
The Galaxy S9 features a 5.8-inch Super AMOLED screen with a 2960 x 1440 pixels resolution and aspect ratio of 18.5:9. It is armed with either a Snapdragon 845 or Exynos 9810 equivalent SoC, with 4GB RAM + 64GB storage for the base model. It also sports a variable aperture that comes with its 12MP primary rear camera, along with an 8MP selfie camera. A 3000mAh battery that supports Qi wireless and fast-charging is also included. And in case you're wondering, wired charging takes place via Type-C USB port.
After you're done reading about this news, you can check out our review of the Galaxy Note 9, Samsung's latest and greatest flagship till date.