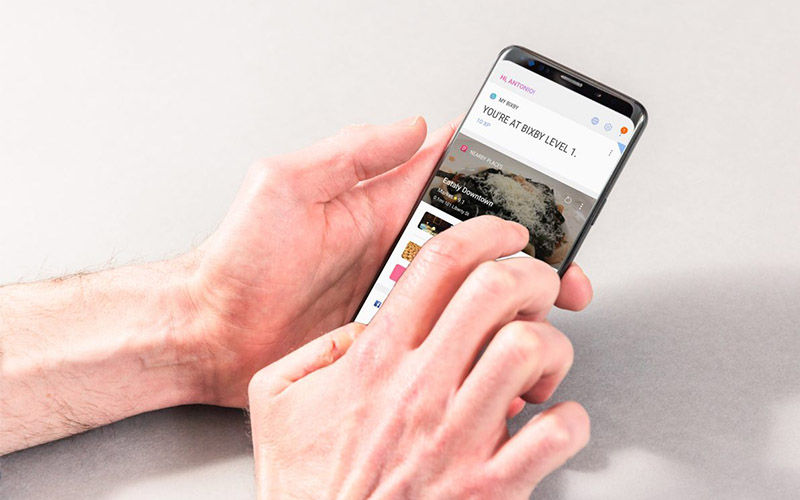 Samsung had announced at the SDC 2018 (Samsung Developers Conference) expo, its annual developers conference, that the Galaxy S9, S9+ and the Note 9 will receive a completely redesigned software based on Android 9 Pie. It new software is named Samsung One UI. Now, Samsung Galaxy S9 and Galaxy S9 Plus (Review) owners can rejoice as they'll finally be able to install Android 9 Pie on their phones very soon. Today, both the smartphones have entered the Android 9 Pie Beta Program.
If you are a Galaxy S9 or Galaxy S9 Plus owner and want to be part of it, you can follow the steps detailed below. Samsung has a bad reputation of releasing firmware updates late even for its flagship devices. If the Korean giant can make some changes towards this responsibility, it will be able to do even better in the competitive smartphone market.
Galaxy S9, Galaxy S9 Plus Android Pie Beta Program: How to Register?
Before we begin, there are some things you should know. It is recommended that you back up all your data using the Smart Switch app. You should also know that only the Galaxy S9 and Galaxy S9 Plus are eligible for the beta program. At this point, Galaxy Note 9 owners have been left out, but it is highly likely that this device will get a stable firmware update in the future. To become a beta software tester, you should first download the Samsung Members app from Galaxy Apps or Google's Play Store.
You should also have a Samsung account to participate in the program. After launching the Samsung Members app, tap on 'Registration of One UI Beta Program' to proceed. When you've successfully registered, you will be able to install the software. To do this, go to Settings, then click Software Update, then click Download Updates Manually.
You need to be aware that since the update is in beta, it will be loaded with bugs and other problems. All Galaxy S9 and Galaxy S9 Plus units will behave differently to these bugs. If you feel that the beta is killing your smartphone experience, you can revert to an official version of Android which Samsung launched earlier. You can do this by accessing the Samsung Members app and canceling your involvement with the Android 9 beta program. Next, you can head to Settings, then Galaxy Beta Program, then Deregister.
Using the PC version of Smart Switch, you can re-install the latest stable software version. After re-installation is complete, you can reload the data that you backed up using Smart Switch earlier and bring your phone to its previous working state.
When Can Galaxy S9, S9 Plus Owners Receive Android 9 Pie Officially?
Since there are several Galaxy S9 and Galaxy S9 Plus variants available in various markets around the world, different units will receive Android 9 Pie at a different time frame. Samsung has not confirmed the exact release dates according to which country you're using the phone in, but it is expected that the stable version of Android 9 Pie will be available before the end of the year.
If you're a regular smartphone user who isn't concerned with being a part of the Android Pie beta program, you can manually check for software updates. This can be done by heading towards the settings of your smartphone. We'll suggest you wait for an OTA update to roll out in the future. For now, all you can do is be patient for the stable firmware to come forth.
After you're done reading about the Galaxy S9 and Galaxy S9 Plus Android 9 Pie beta program, you can check out our video review of the Galaxy Note 9 below.