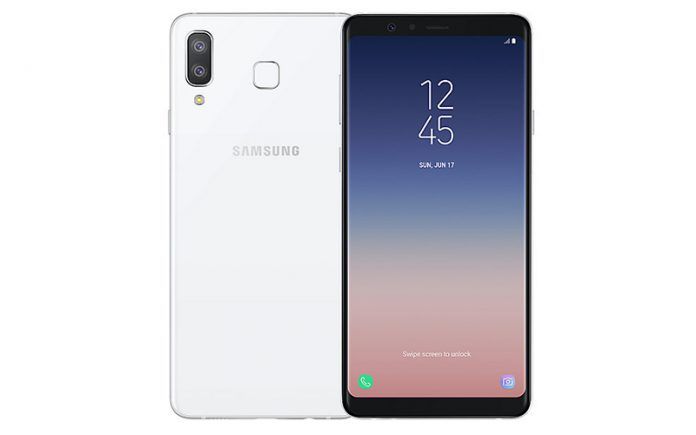 Samsung is slated to introduce several models belonging to its Galaxy A and Galaxy M series. There are a number of storage models that the company will launch shortly and to increase sales, the Korean giant is expected to introduce a white color variant. Samsung has already started selling its higher-end Galaxy A7 (2018) and its Galaxy A9 (2018), so it is time for the manufacturer to focus on the less expensive devices.
The Galaxy M series is expected to serve as a replacement for the company's Galaxy J, Galaxy On, and Galaxy C lineup. To shake up the mid-range market, cheaper Galaxy A models will be launched with attractive features to make them appealing for those who cannot splurge on an expensive flagship.
Galaxy a, Galaxy M Storage and Colors Options Detailed
Starting with the Galaxy A lineup, SM-A305F and SM-A505F are the model numbers of devices that are currently in development. The first one is expected to come with either 32GB or 64GB of internal memory, while the second one will be able to offer 64GB of onboard storage for the base model, going up to 128GB for the top-tier one. Expected color options for the A305 are blue, black, red, and white while A505 will come in silver, pink, blue, black, and white.
The white color options should spice up this lineup, and if Samsung can introduce gradient color schemes in the future, that would be an even better approach for the company's strategy. Coming to the Galaxy M series of phones, the SM-M105F, SM-M205F, and SM-M305F are the model numbers. M105 is expected to start with 16GB of storage and go up to 32GB, offering the colors blue and dark grey.
M205 will offer 32GB of onboard storage, going all the way up to 64GB in the same colors offered for the M105. As for the M305, the color variants are expected to remain the same, with base storage of 64GB, going all the way up to 128GB. Since this particular lineup will most likely carry an affordable price, Samsung will probably sell it in developing markets such as Africa and Asia. The Galaxy A series is expected to be offered in European markets.
One thing common in all the upcoming phones is that they will provide enough space to accommodate two SIM cards. Developing regions are found of such models as they give users an extra layer of convenience, with the option of expandable storage carrying significant advantage.
Samsung Attempting to Shake up the Mid-Range Market
As the flagship smartphone segment gets more and competitive, Samsung must have realized some time back that it needs to pay close attention to the lower-priced markets too. This is where the company's competitors like Xiaomi and Nokia have accumulated a lot of success in recent months, taking away Samsung's market share in markets like India. Such devices from brands come in a premium aluminum casing with impressive internal specifications and a price tag that screams value for the customer.
All of Samsung's upcoming Galaxy A and Galaxy M series of phones are expected to come with LCD screens to reduce manufacturing costs. This will ensure that the company charges its customer base even less, giving them a more 'value-oriented' product in return.
After you're finished reading about Samsung's upcoming Galaxy A and Galaxy M series of devices, you can check out our unboxing video of the Galaxy A9 (2018). To bring you up to speed, this is the world's first smartphone to sport a quadruple camera system at the back. This feature provides some enlightenment that Samsung's upcoming Galaxy S10 Plus might also come with four cameras at the back but they are expected to pack more features and imaging prowess right off the bat.
Thanks for reading till the end of this article. For more such informative and exclusive tech content, like our Facebook page