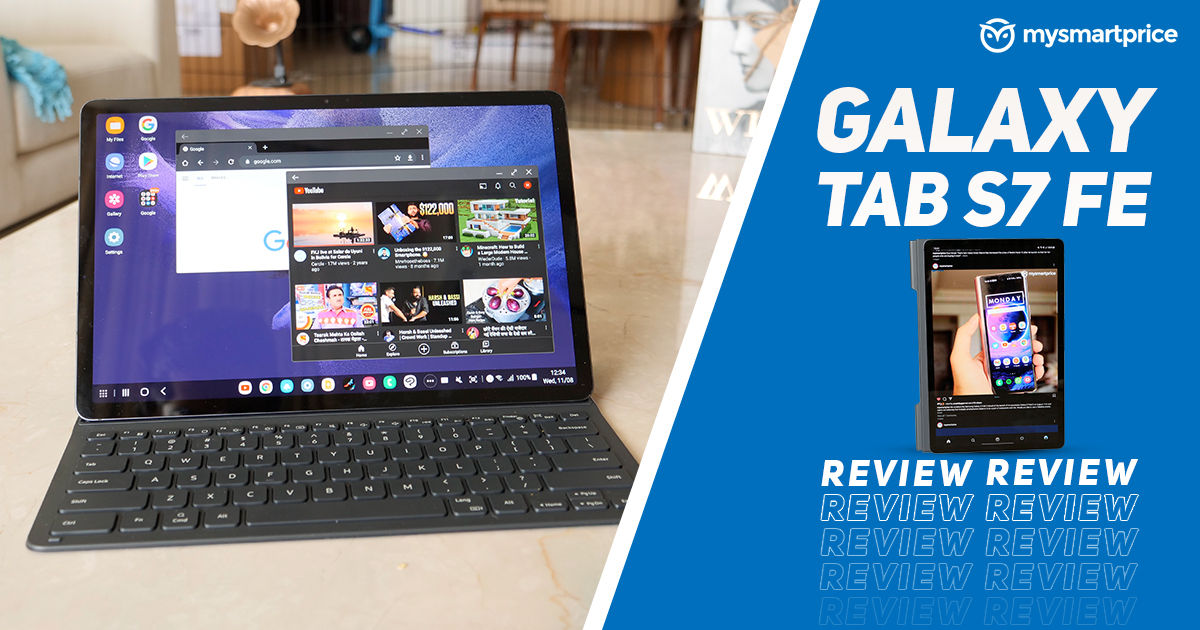 Samsung has been the only big manufacturer consistently pushing out Android tablets. While the flagship Tab S series and budget Tab A series have taken care of both ends of the spectrum, the Tab S7 FE tries to occupy the vacant space in the middle of the spectrum. With prices starting at 46,999, the Tab S7 FE brings along a host of 'premium' features, like LTE connectivity, bundled S-Pen, Samsung DeX and more. I have been using the Tab S7 FE for about 15 days now, in fact, I'm typing out this review on it. Should you buy it, and what other options you need to look out for, everything coming up in this review.
Galaxy Tab S7 FE Build & Design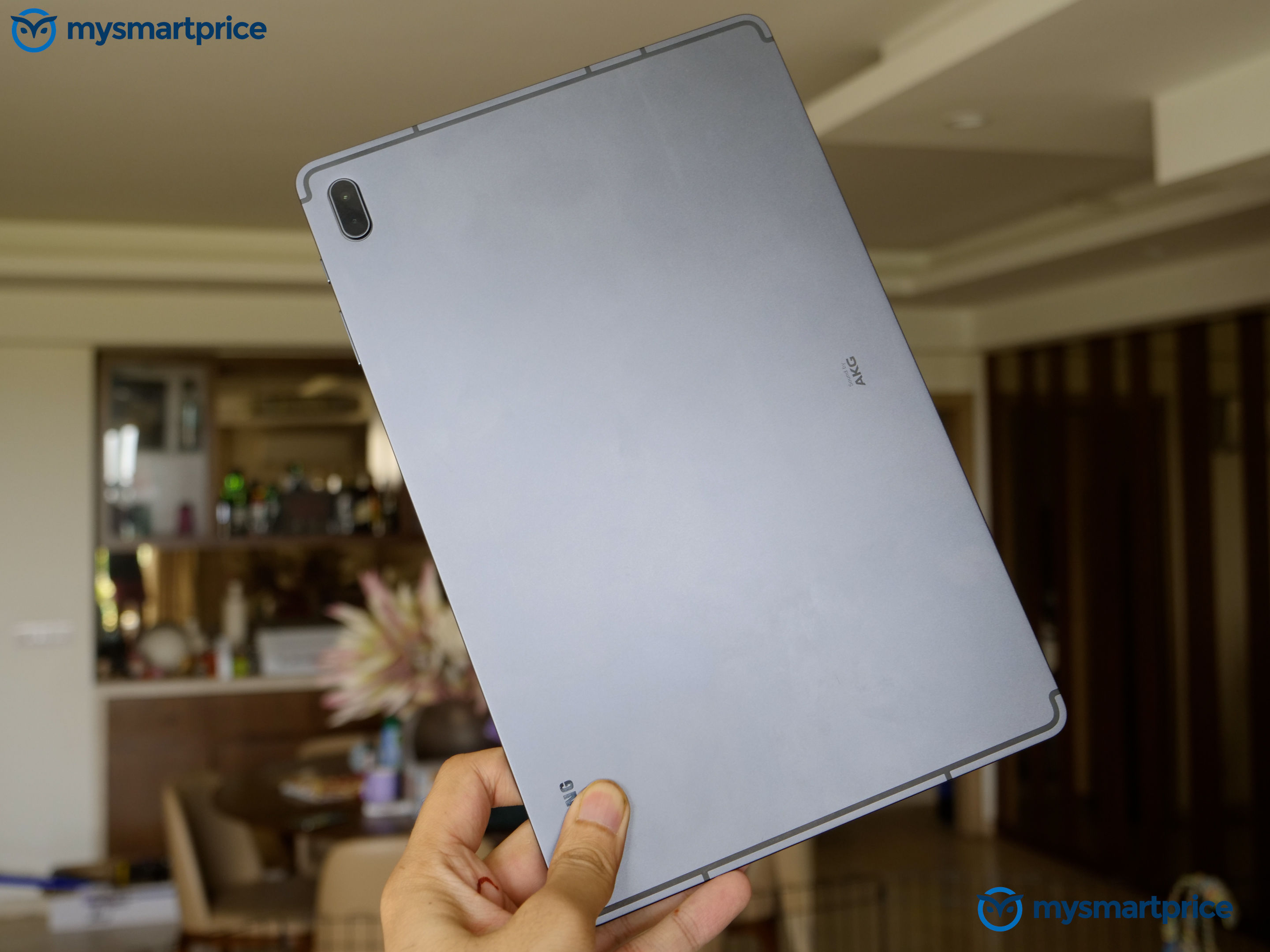 The Tab S7 FE shares its design language with the more expensive Tab S7 series. It features an all-metal construction which feels super solid in the hand and has been able to handle my less-than-optimal handling of it quite well. There's nothing really going on aesthetically though, with just the single camera module adorning the back. The weight distribution feels right too but at 608 grams and 6.3mm thickness, it's slightly heavier and thicker than the flagship Tab S7+. It's not meant to be held single-handed, and holding it up for too long at a stretch will be tiring.
Coming to ports and buttons, there are 2 major omissions which I feel could have been easily avoided. First is the 3.5mm headphone jack which I refuse to believe couldn't find a place in such a huge device, and the second is a fingerprint sensor. With the sides being as thick as they are, the power button on the top right edge could have easily been made to double up as a fingerprint scanner. Anyway, what you do get here is a volume rocker and SIM card tray on one side and a Type-C USB port at the bottom. The SIM tray also has a dedicated card slot and can accommodate microSD cards upto 1TB.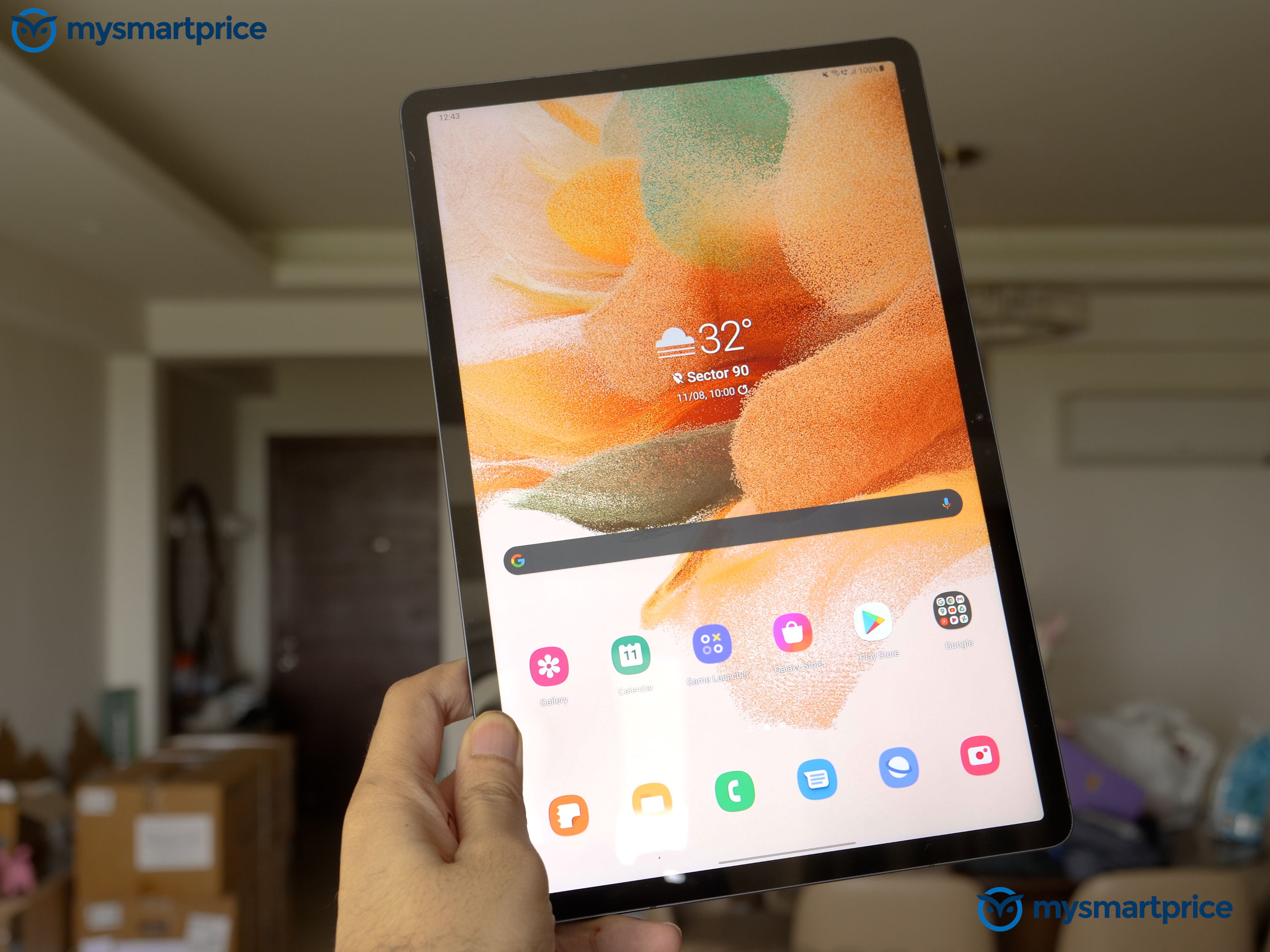 At the front of the device, we get symmetrical bezels around the screen, which make it really comfortable to grip the tab in any orientation. The front camera has been placed such that it's in the top center when the tab is in landscape mode, which is great for video calls. Samsung has also bundled the S-Pen in the Tab's box itself. It's thicker than the kind you get with Galaxy flagships, and almost feels like a legit pencil in hand. It attaches magnetically just below the camera module at the back, and also charges there. More on its usage in a bit.
Galaxy Tab S7 FE Display & Multimedia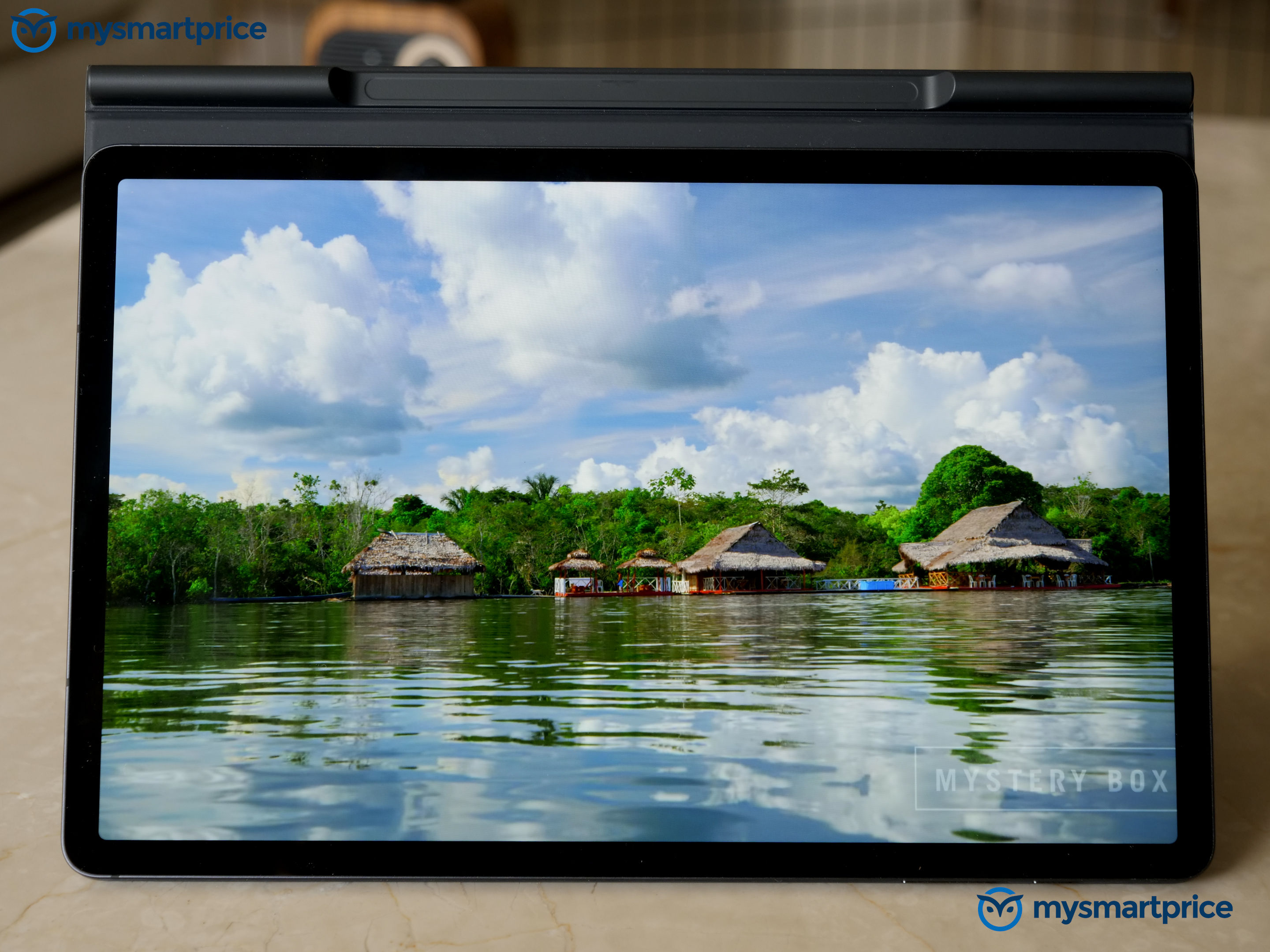 The Tab S7 FE comes with a 12.4 inch TFT Display with 1600×2560 resolution, same as we get on the Tab S7. However, this here is a 60Hz display, so scrolling and animations don't feel as smooth as on the 120Hz display of the Tab S7. The screen otherwise is quite good, with good brightness levels and decent viewing angles. There's support for Widevine L1, so you can stream Netflix, Prime Video etc in 1080p. However, it can't play HDR content from these apps.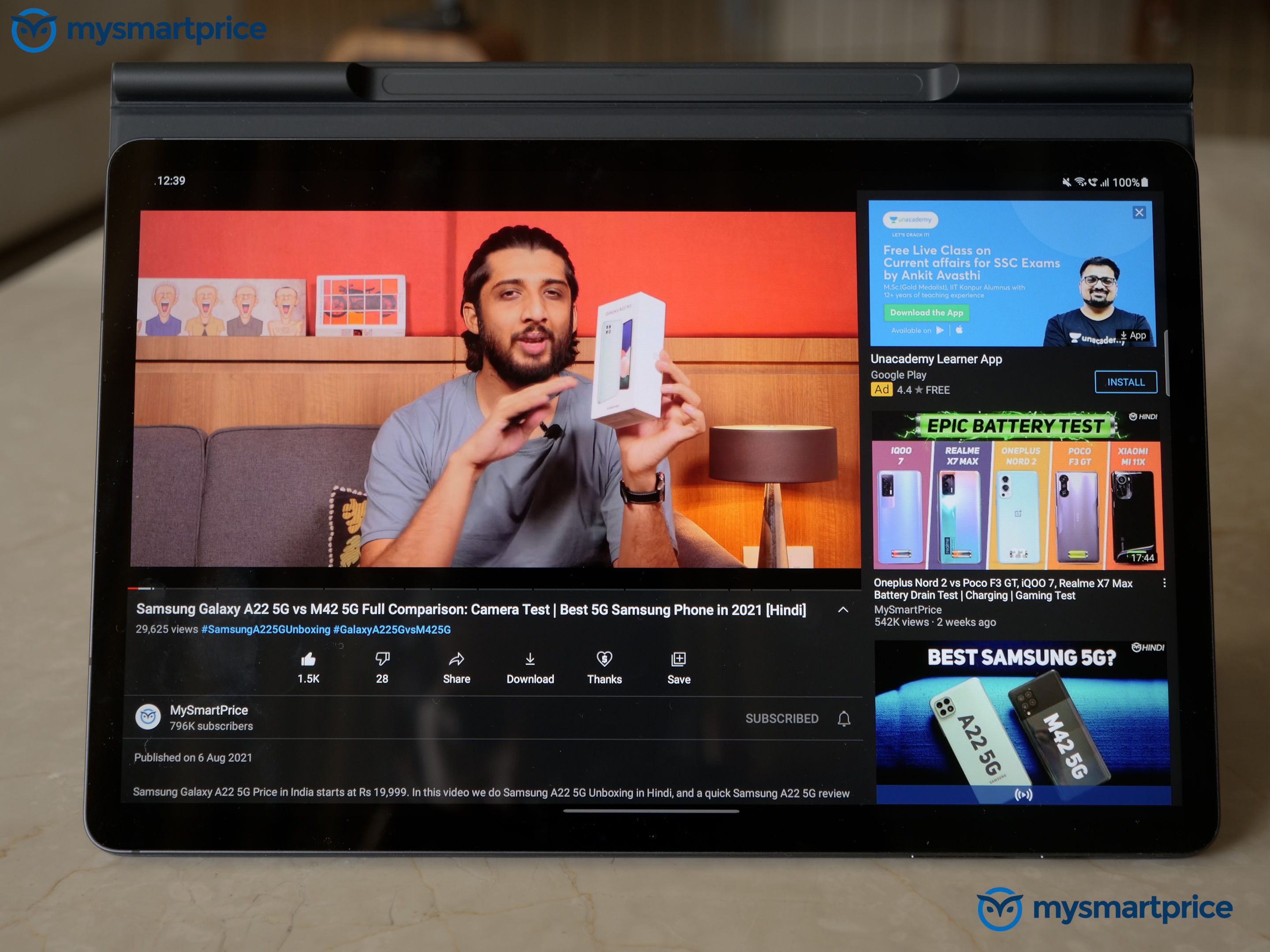 There's a stereo speaker setup present here which sounds loud enough, however the fullness isn't as good as the quad speaker system on the flagship Tab S7 series. The built-in Dolby Atmos presets let you tune the sound output further for different kinds of content.
Galaxy Tab S7 FE Performance & Software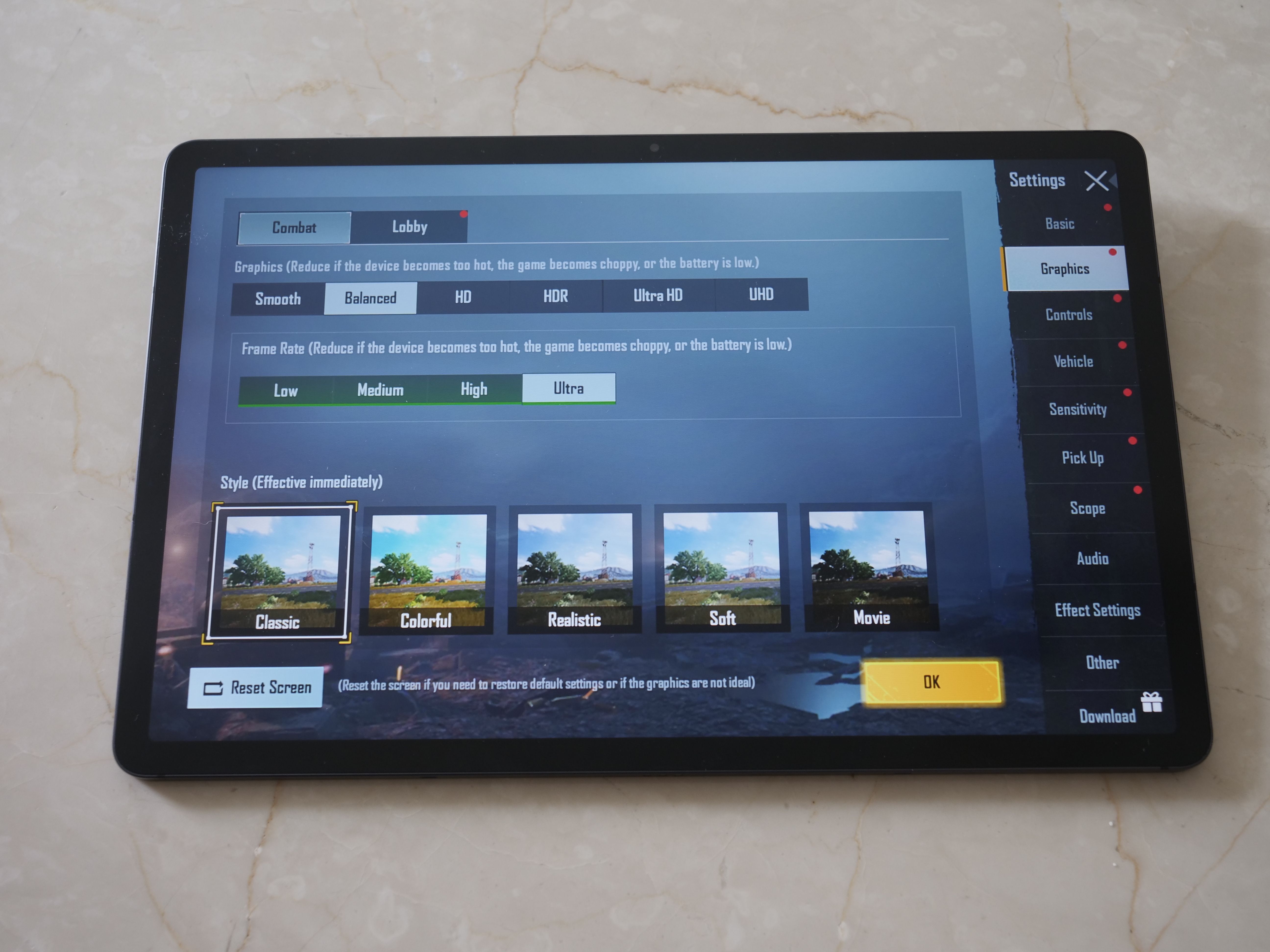 Probably the biggest trim-down from the flagship S7 series is the Snapdragon 750G chipset powering the Tab S7 FE. You get either 4/64GB or 6/128GB options to choose from. Now the 750G is a capable mid-range chipset that we've seen on a multitude of phones in 2021. For the most part, it felt more than enough on the Tab S7 FE, with multiple Chrome Tabs and streaming apps working seamlessly. Games like BGMI can run at a max of 40fps by default, and you can easily use this tab for casual gaming needs. However, if you plan on making this Tab do some heavy-lifting like running video editing apps, using it as a proper laptop replacement for office work, the lack of power might prove to be a bottleneck.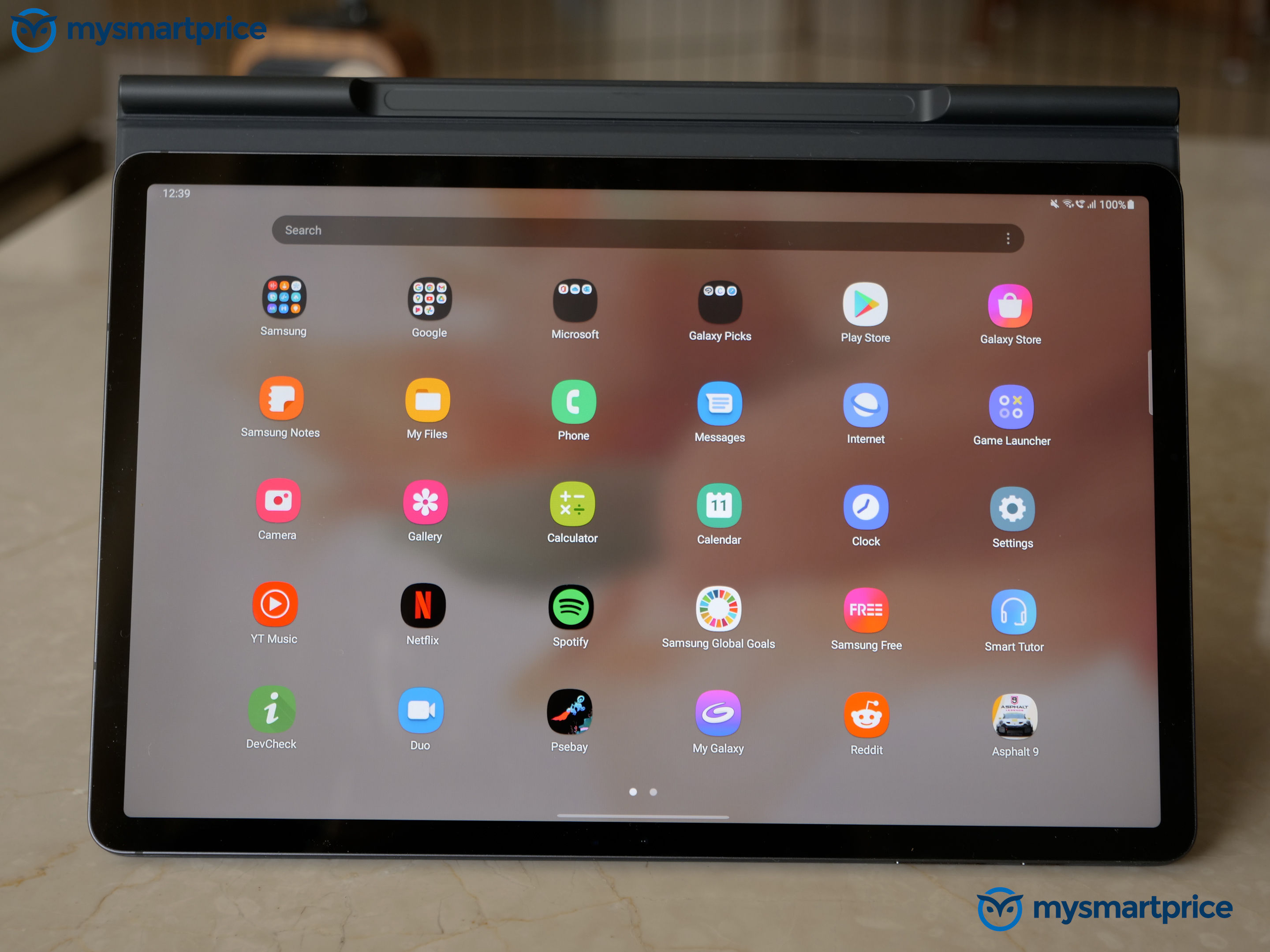 Samsung's software makes really good use of the huge screen. You can open up to three apps simultaneously in multitasking windows, so doing stuff like watching a YT video while taking notes, or browsing your favorite news site and your Twitter feed side-by-side etc is super easy.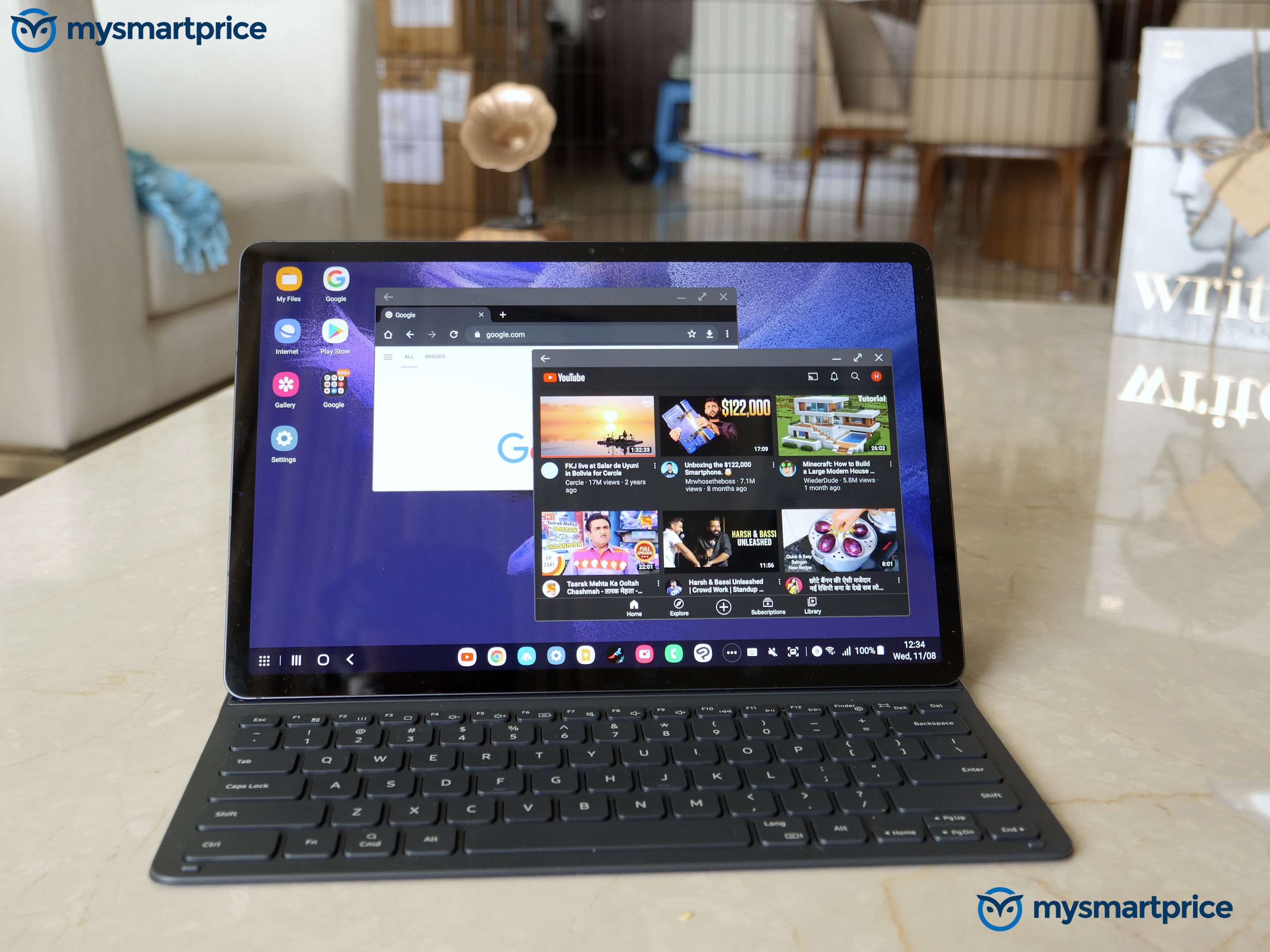 Then there's the DeX mode, which turns the tab into a desktop replica, where you can open apps in floating windows and basically emulate the working of a Windows PC. To best enjoy this, you'll need to use the keyboard accessory which is sold separately for 14,999, although you can get it for cheaper if you buy it alongwith the tab.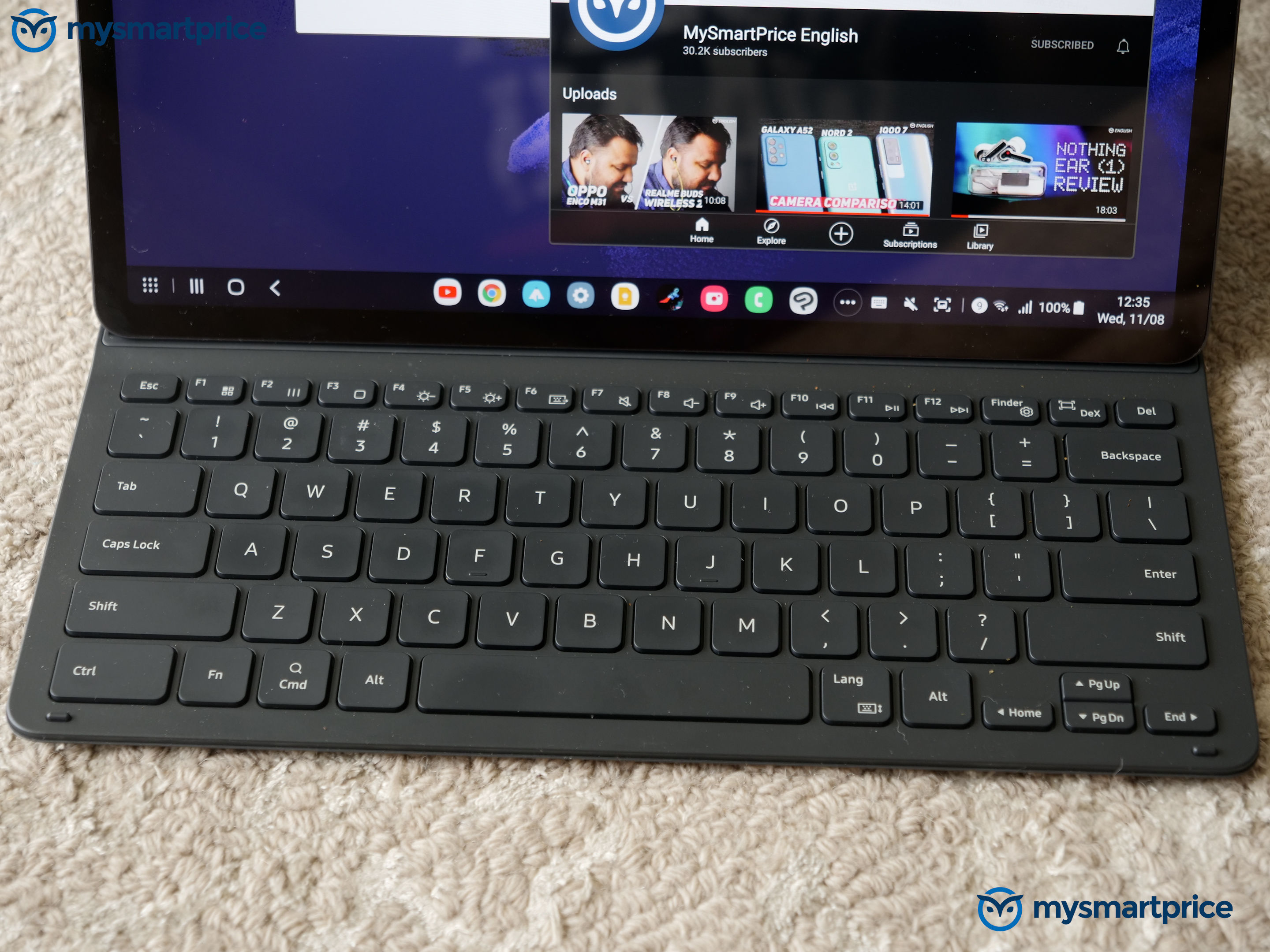 The lack of a touchpad on the keyboard is a letdown though, as you'll have to keep touching the screen again and again, taking away from the PC-like experience.
Galaxy Tab S7 FE S-Pen & Battery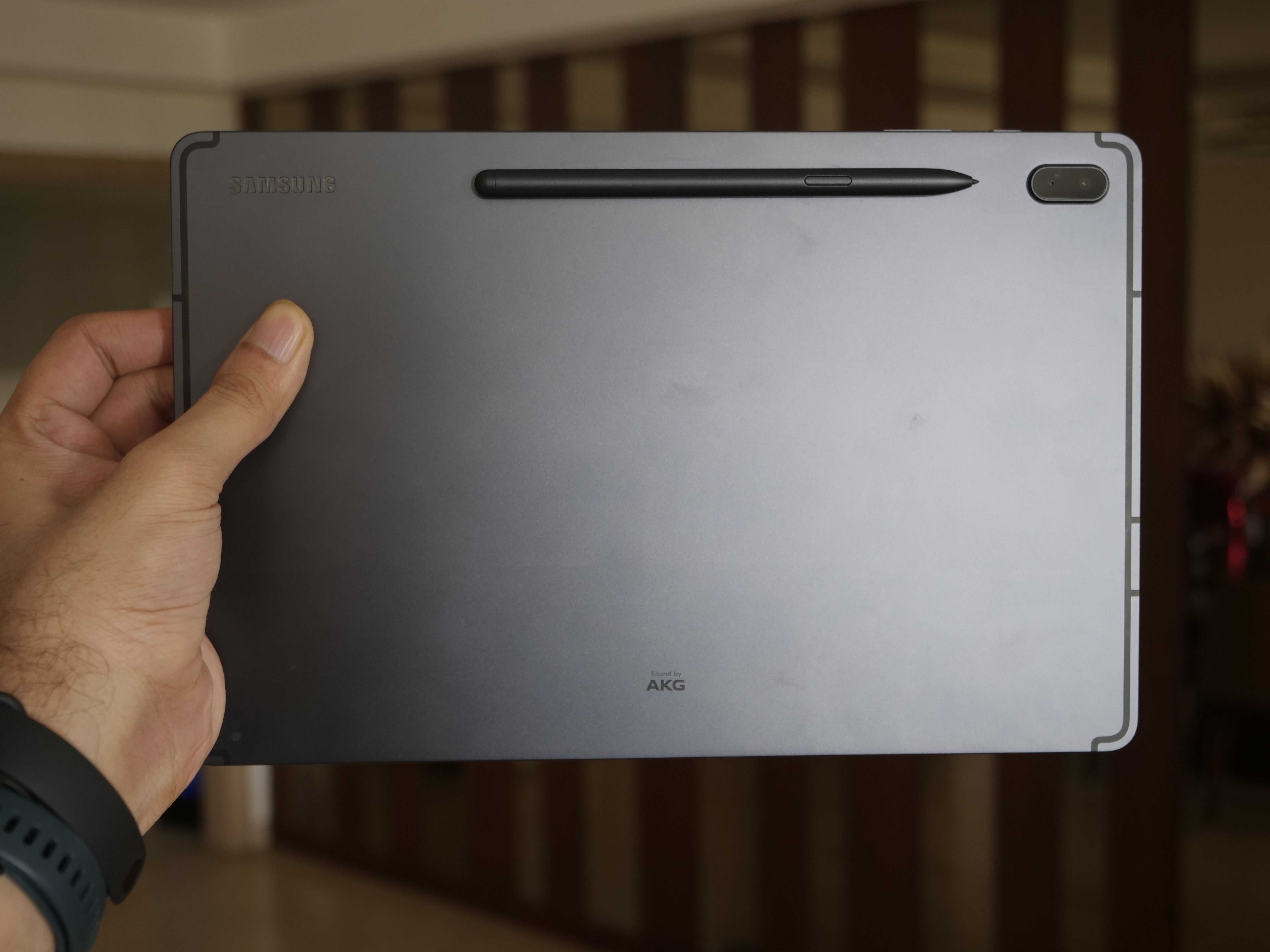 The S-Pen is probably the biggest differentiating factor for Galaxy Tablets. It works as expected here for taking notes, drawing and much more. The only issue I have with it is there's no secure way to carry it along the tab always. The 'stick to the back' method is great for indoors but I can't really trust the S-Pen to not fall off in public places. I'd dig for the S-Pen to have a dedicated silo within the tab itself, much like the Galaxy Note series.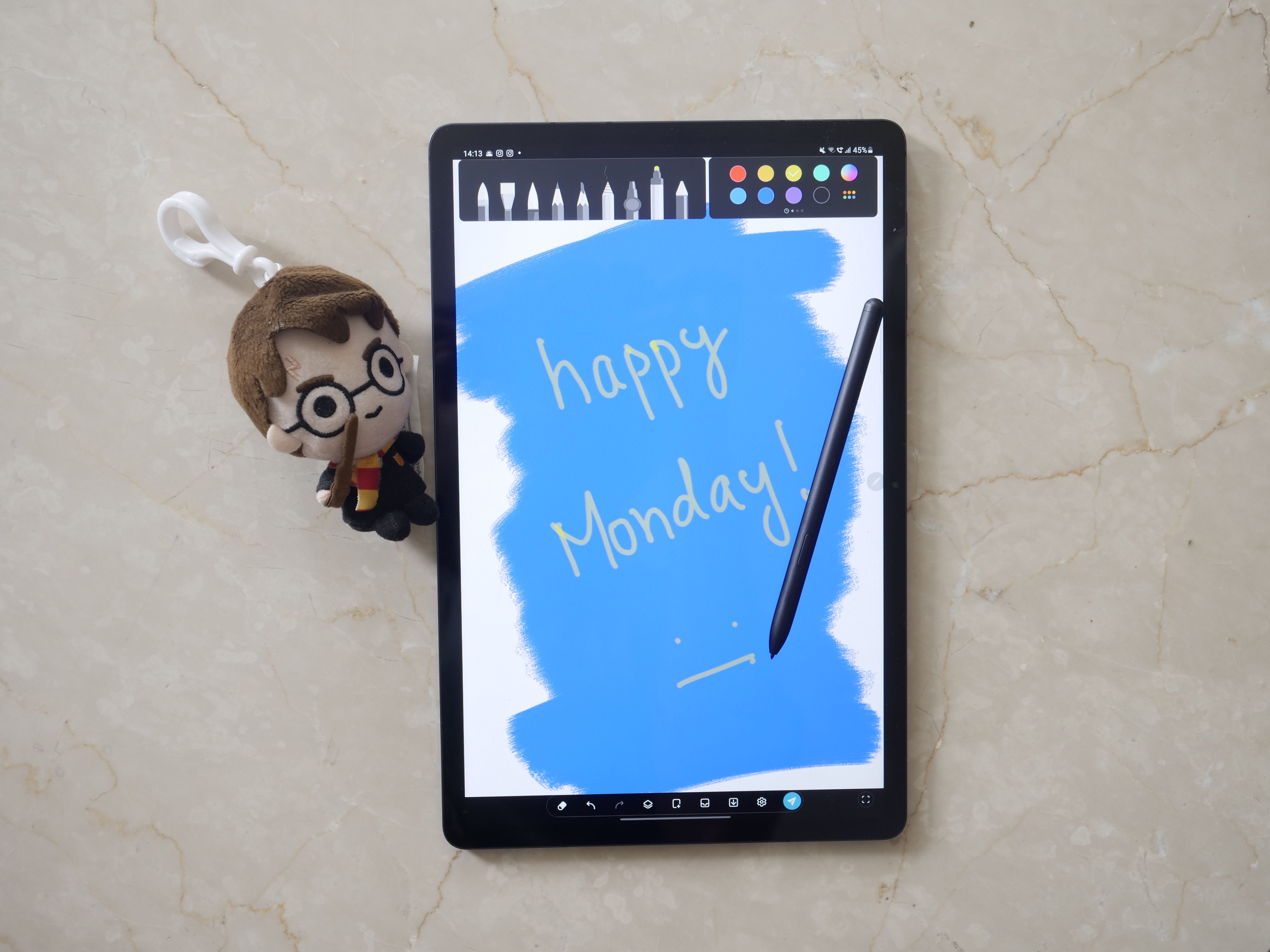 Coming to the battery life, I was supremely impressed with the Tab S7 FE. I was easily getting about 7-8 hours of S.o.T with light usage spread across 5-6 days. Needless to say, battery life won't be a concern if you decide to watch a movie or binge watch season 5 of Money Heist. Charging speeds however aren't as impressive with the bundled 15W charger taking more than 3 hours to charge it fully.
As far as network performance goes, the Tab S7 FE comes only in LTE variants, meaning you can use a regular SIM card here for data connectivity and more. You can even use the tab to make voice calls, although that would be quite weird. One thing to note is that this Tab comes with a 5G processor, but it still is a 4G only device.
Galaxy Tab S7 FE Cameras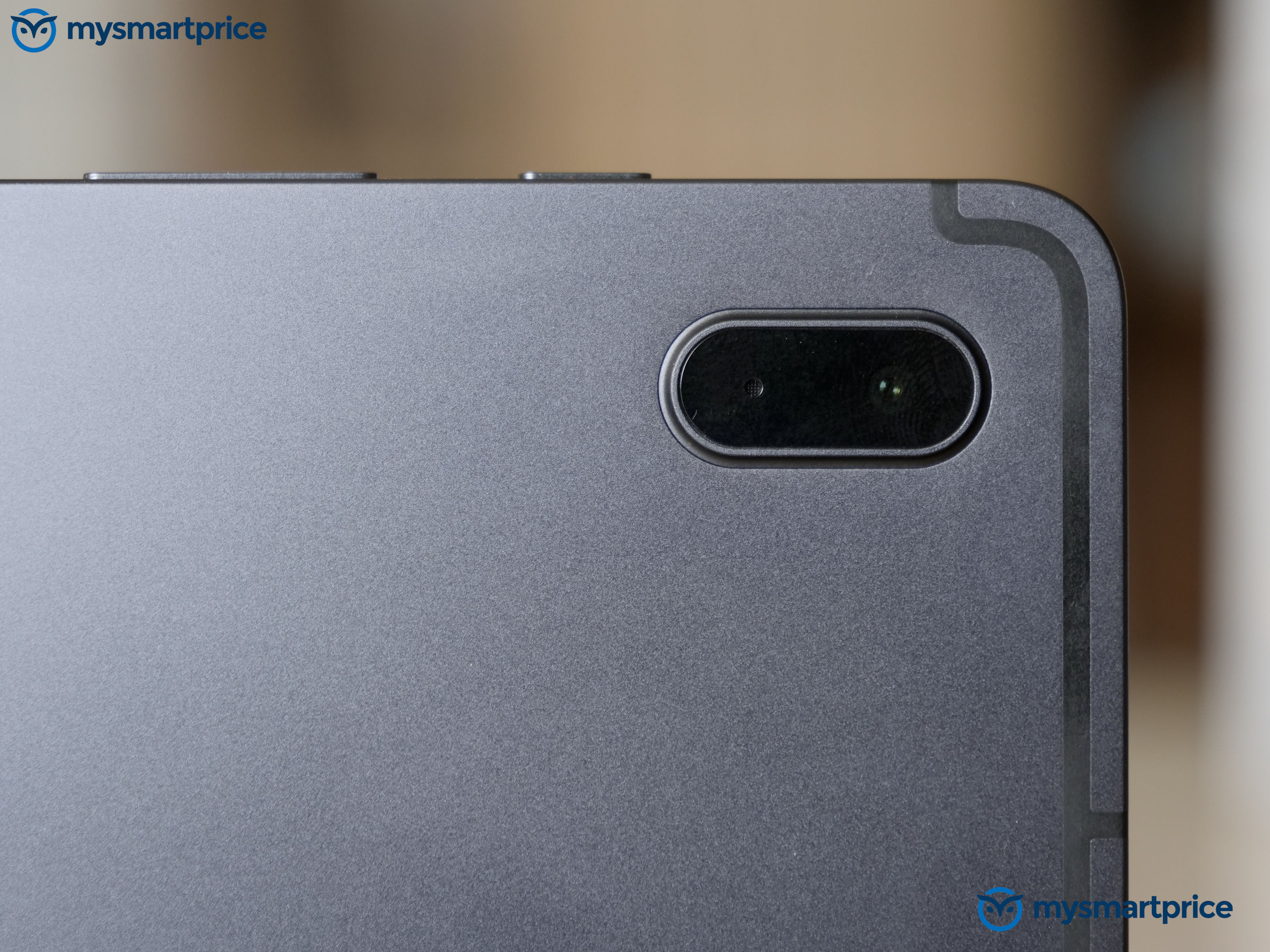 Before we get into the camera performance of the Tab S7 FE, let me reiterate this for everyone's well-being. It's not cool to use your tablet to take photos/videos in a public place. Why do you think no tab makers have yet started adding flagship cameras to their tablets? Anywhoo, coming to the cameras here, we get a serviceable 8MP single camera at the back and a 5MP front camera. The 5MP front camera takes really soft selfies, but it's quite good for video calls, which it can do at 1080p. The 8MP rear camera is good enough for clicking documents and occasional landscape shots. However, the lack of an LED Flash means the camera is rendered useless in non-optimal lighting conditions. Here are some camera samples for you.
Galaxy Tab S7 FE Camera Samples
Galaxy Tab S7 FE Pricing & Verdict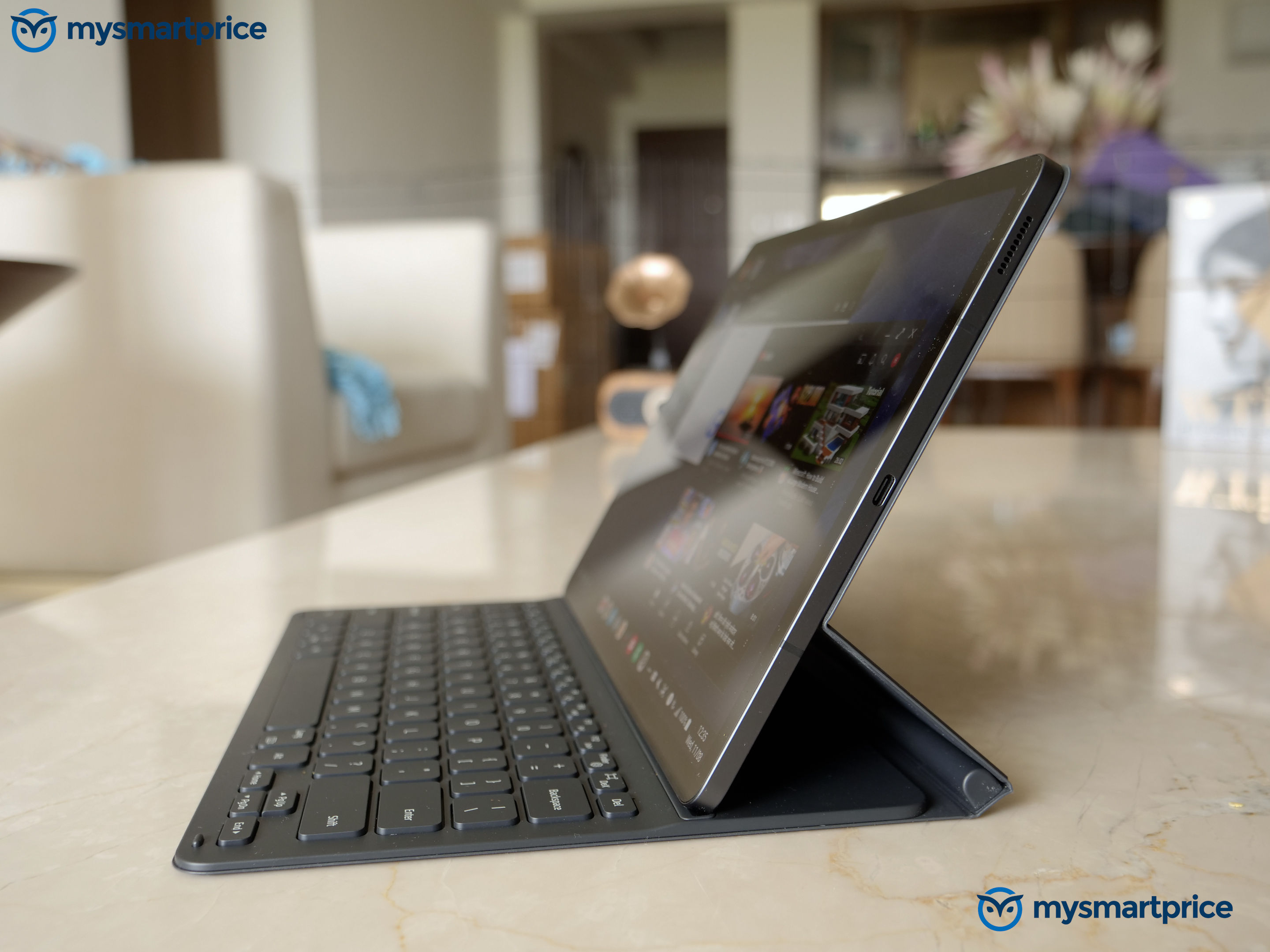 The Tab S7 FE is priced at Rs 46,999 for the 4/64GB variant and Rs 50,999 for the 6/128GB variant. Both these variants are LTE models and both of them come with S-Pen included in the box. For casual users looking for a portable multimedia screen or a bigger screen to do web browsing, light typing work etc, this is a great machine. The added S-Pen features are surely a great incentive for artists and business people alike.
But for poeple looking at this for heavy workloads or as an all-out replacement for your work laptop, this might not cut it. The lack of a more powerful processor, backlit keys and built-in trackpad on the keyboard accessory means there is still a lot that separates this tab from a laptop. For about 10-12K more, you can get the Tab S7, which gives you 120Hz screen, a much more powerful processor, better cameras and a much better keyboard accessory with included trackpad.
Ofcourse, there's also Apple's iPad Air series which will give you a lot of the same features, much better iPadOS apps, but also a bit more restriction in terms of using the tab as a PC replacement. For its price though, the Galaxy Tab S7 FE is an easy recommendation.
Samsung Galaxy Tab S7 FE
Rs 46,999
Software Experience
9.0/10
Battery Performance
8.5/10
Network Performance
9.0/10
What Is Good?
Premium Metal Design
DeX Mode Boosts Productivity
S-Pen included In Box
LTE Connectivity
Great for Video Calls
What Is Bad?
No Headphone Jack
No Fingerprint Scanner
No Rear Flash
Too Many Trimdowns from Tab S7