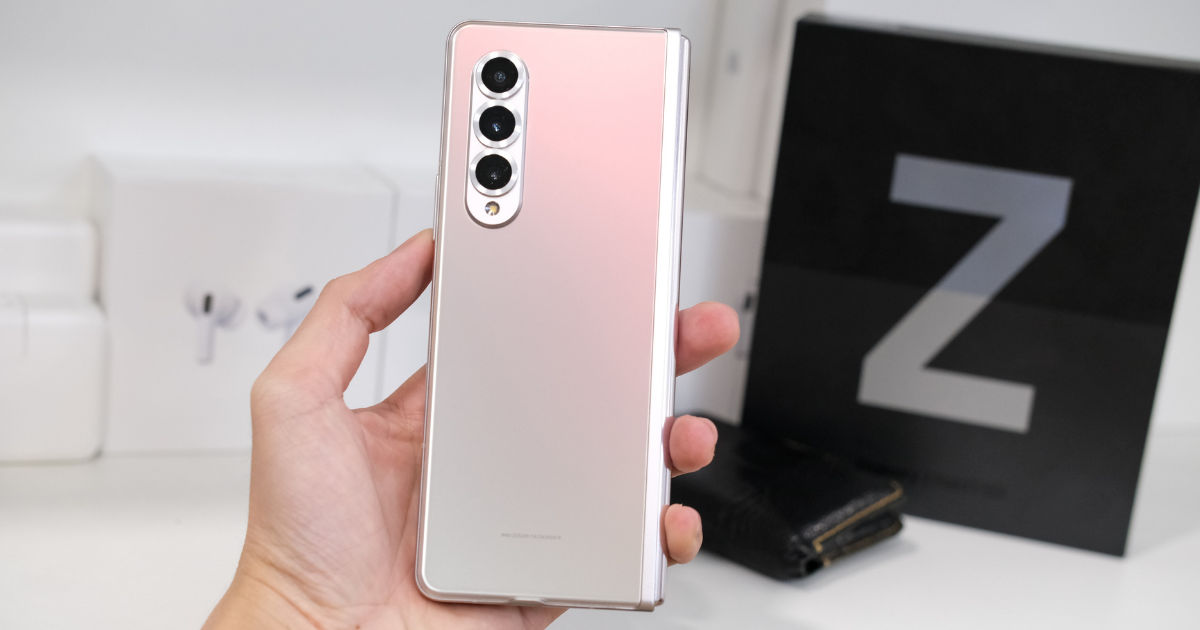 Samsung is expected to lift the curtains off its new foldable smartphone, the Galaxy Z Fold 4 later this year. There's nothing official about the handset but the rumours and leaks are flowing from all the corners of the internet. Recently the handset was said to get the same telephoto cameras as the flagship Galaxy S22 and S22+. Now, a tipster has given some more details on the main camera sensor of the upcoming Galaxy Z Fold 4. As per the tipster named Dohyun Kim on Twitter, one can expect the smartphone to feature a 108-megapixel camera, which will also be the highest megapixel camera in any foldable to date.
The 108-Megapixel Camera Comes from Galaxy S22 Ultra?
The 108-megapixel sensor on the Galaxy Z Fold 4, if true, will definitely give a massive boost to Samsung in the foldable smartphone industry and fix one of the biggest drawbacks in the lineup. Although it is not mentioned, the 108-megapixel sensor could be the same one that is currently residing in the Galaxy S22 Ultra. The device's 108-megapixel wide-angle camera has f/1.8 aperture and adds extra clarity to images.
The leak adds to the previous report that claimed Galaxy Z Fold 4 to use the same 10-megapixel telephoto sensor with 3x optical zoom as seen in the Galaxy S22 and S22+ models. The current Galaxy Z Fold 3 comes with a 12-megapixel telephoto sensor with 2X optical zoom support. For those unaware, the telephoto camera in Galaxy S22 and Galaxy S 22+ includes a new 1/3.94-inch sensor with 10-megapixels and 69mm focal length. 
Front Camera Specs, Built-in S Pen Slot and Expected Launch Date
The front cameras in the unannounced Galaxy Z Fold 4 may get the same sensor as the one in Galaxy S22 series. Although it boasts of a 10-megapixels sensor, which is the same as that in the Z Fold 3, the quality might get better for portrait shots and selfies in general. 
Previous leaks have pointed out that the Galaxy Z Fold 4 may feature a built-in S Pen slot and may launch in August this year. For now, the Galaxy Z Fold 3 already supports Samsung's smart stylus. However, there is no dedicated slot for it.