Samsung still holds a top spot in the global smartphone market. However, its market share is declining. Especially, in India, Samsung has been beaten by the Chinese brand Xiaomi in terms of shipments. And while Xiaomi making its life difficult in the budget segment, Samsung also faces OnePlus in the premium segment. In short, the South Korean company is fighting Chinese brands on two fronts. Little wonder then that this year Samsung paid attention to its budget Galaxy M series in addition to its premium Galaxy S and Note line-up. And after a long time, Samsung introduced a halo handset to prove it still has what it takes to be at the forefront of innovation. Now, without further ado, let's take a look at the smartphone that defined Samsung in 2019.
Also Read: Top 5 Gaming Mobile Phones Launched in India in 2019: MSP's Best Gaming Phone Picks
Samsung Galaxy Fold
Despite running into several snags and prohibitive price tag, the Galaxy Fold was the highlight of 2019. Sure, it wasn't a commercial success. But, it introduced a whole new form factor in the world where all the phones look the same. With its years of expertise in displays and industrial might, Samsung showed that building a phone with a flexible screen in not impossible. In its first iteration, it was never going to receive much love from the consumers. As they say, the first one through the door always gets shot. That's what happened with the Galaxy Fold.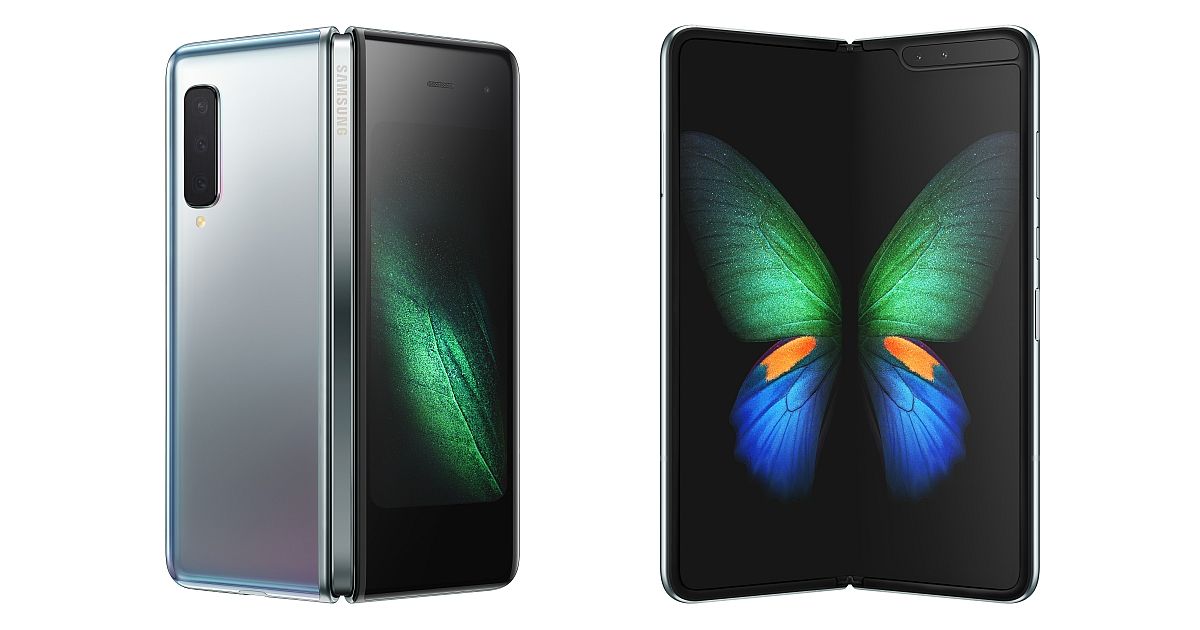 For a quick recap, the Galaxy Fold opens like a diary to reveal its 7.3-inch AMOLED Full HD+ display. When folded, you could use its 4.6-inch HD+ AMOLED screen like a normal smartphone. Samsung spared no expense in the photograph department, as the Galaxy Fold comes with a total of six cameras. In comprises of three rear cameras and two on the inside, and one above the secondary display. At the heart of the device is Qualcomm's Snapdragon 855 chipset. Samsung thrown-in 12 GB of RAM and 512 GB of internal storage. To make most of the dual-mode screen, Samsung built a special version of One UI.
Also Read: 5 Best Mobile Phones Under Rs 15000 to Play PUBG and Call of Duty in India
Samsung Galaxy Note 10+
Recovering from the Galaxy Note 7 fiasco, Samsung made a solid comeback. The Galaxy Note 8 was received well by the consumers and critics alike. By the time Galaxy Note 9 series was introduced, people had mostly forgotten about the ill-fated Note 7. With consumer trust back on track, Samsung introduced the highly refined Galaxy Note 10+. And as highlighted in our review, the Galaxy Note 10+ is filled to the brim with features. Its sleek glass sandwich design is dust and water-proof with the IP68 rating. Its 6.8-inch Full HD+ AMOLED display is one of the best in the market. To accommodate a selfie camera, Samsung has gone with less-distractive punch-hole screen design. The only thing missing here is the 90 Hz refresh rate.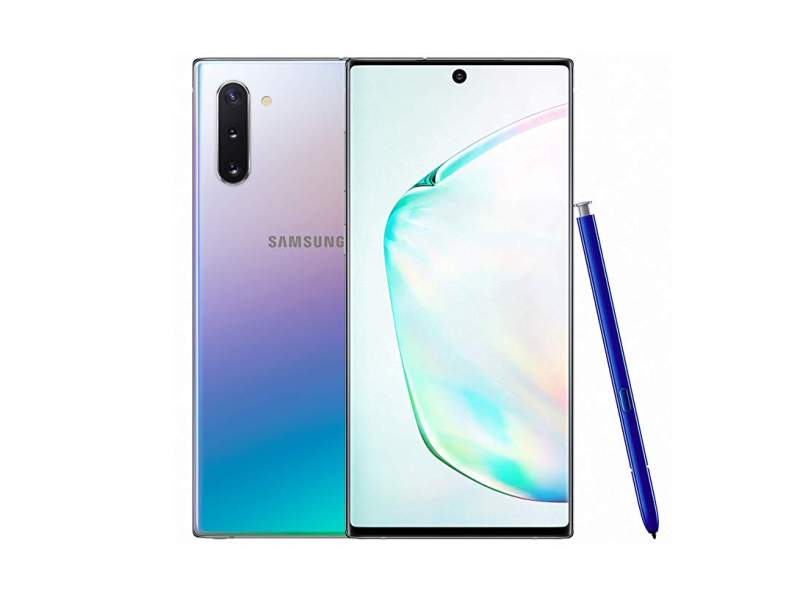 At the heart of the device is the Samsung in-house Exynos 9825 chipset. Or Qualcomm's Snapdragon 855 if you are in the US or China. In the photography department, the Galaxy Note 10+ comes with a 12 MP primary lens, a 12 MP telephoto lens, and a 16 MP wide sensor. Then, there's a 3D ToF (Time of Flight) sensor. The device can record 4K videos at 60 fps. Samsung has also implemented OIS (Optical Image Stabilization) in the camera assembly. For selfies, you get a 10 MP unit. The phone holds a 4,300 mAh battery with 45 W fast charging support. The Galaxy Note 10+ ships with One UI based on Android 9 Pie. Its iconic S-Pen is now smarter than ever. Apart from jotting down quick notes, it doubles up as a controller in many native apps.
Samsung Galaxy S10+
This one is a no-brainer. The Galaxy S series has been instrumental in Samsung's early success in the Android camp. Seen as a knock-off iPhone at the start of this decade, the S series has silenced critics with its futuristic designs from the introduction of Galaxy S6 Edge. In its latest iteration, the Samsung Galaxy S10+ comes with incredibly thin-bezels on top and bottom. And on the sides, you get curved edges. The 6.4-inch AMOLED display has a Quad HD+ resolution. The phone is powered by the Exynos 9820 chip. Or Snapdragon 855 if you buy it from the US or China. Samsung offers up to 12 GB of RAM and 1 TB internal storage.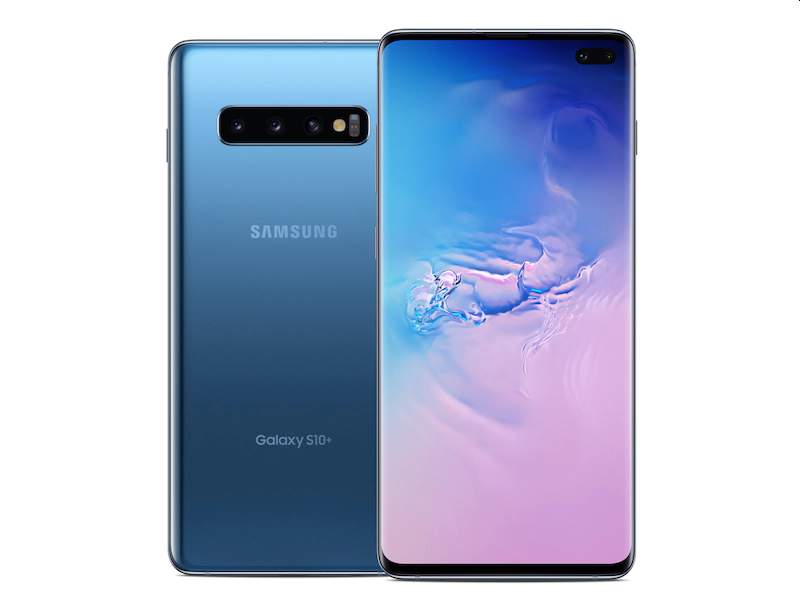 On the optics front, you get a triple camera. The phone features a 12 MP primary sensor, a 12 MP lens, and a 16 MP wide-angle sensor. It can record 4K videos at 60 fps. Moving onto the front, you get two selfie cameras in 10 MP + 8 MP configuration. It comes with a 4,100 mAh battery. Launched early this year, the phone still holds pretty well. Except for the 15 W charging, which is quite underwhelming for a flagship phone.
Also Read: 5 Best 32-inch Smart LED TVs with Netflix and Amazon Prime Video App Support in India 2019
Samsung Galaxy A80
Available for Rs 39,990, the Galaxy A80 is one of the most interesting handsets released by Samsung in 2019. Meant for those looking for a premium Samsung device without breaking a bank, the Galaxy A80 received a lukewarm response in the market. However, it showcased the Korean brand's ability to pull off an impressive camera mechanism. Instead of holding a regular rear camera and pop-up selfie shooter, Samsung went for a single camera module mounted on unique a sliding and rotating mechanism. The setup features a 48 MP main camera coupled with an 8 MP lens. It also includes a ToF (Time of Flight) 3D camera to gather depth information.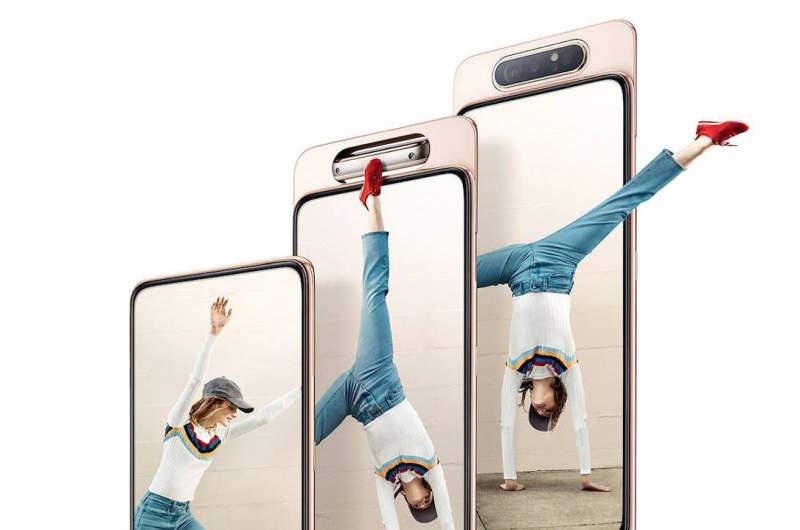 The phone was, however, let down by its specifications. Samsung decided to go with the Snapdragon 730G chipset, which is found in phones priced under Rs 20,000. However, with a 6.7-inch Full HD AMOLED panel, there's nothing to complain about in the display department. The phone holds a 3,700 mAh battery with support for 25 W fast charging.
Samsung Galaxy M10s
To take on Xiaomi, Samsung opened the year with the M10 and M20 smartphones. That didn't go well, but in the second half of 2019 Samsung introduced its best entry-level smartphone in a long time. Dubbed as Galaxy M10s, it is the only handset to feature an HD+ AMOLED panel under Rs 10,000. How does Samsung manage to offer an AMOLED display at such an affordable price? Well, it is one of the largest mobile AMOLED screen manufacturers in the world.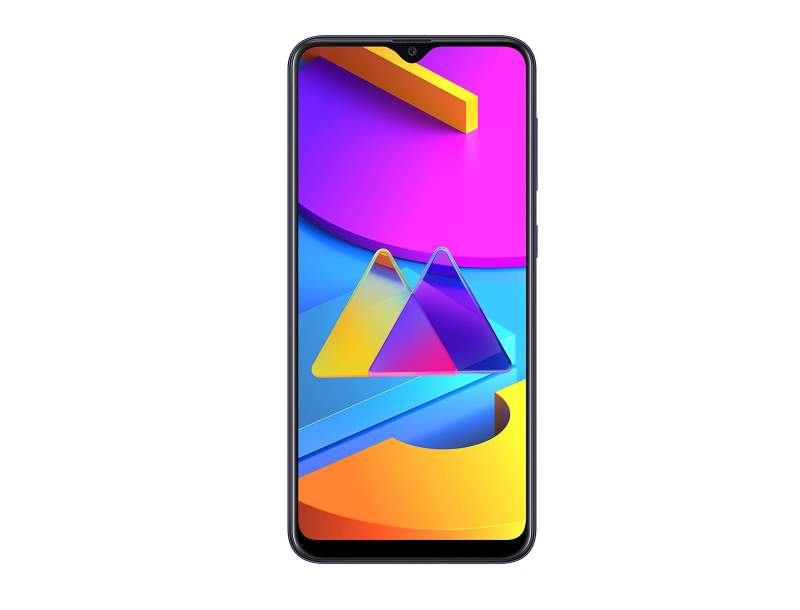 The phone is powered by the Exynos 7884B chipset coupled with 3 GB RAM. For the shutterbugs, Samsung has thrown-in a 13 MP rear camera paired with a 5 MP wide-angle lens. For selfies, you get an 8 MP camera front-facing snapper. The handset features a rear fingerprint sensor. The Galaxy M10s packs in a 4,000 mAh battery. Samsung has bundled a 15W fast charger in the retail package. On the software front, you get Samsung's One UI on top of Android 9.0 Pie. All in all, the Galaxy M10s shows that Samsung is improving its budget line-up. And maybe even manage to beat the likes of Xiaomi and Realme in 2020.
5 Best Smartphones Samsung Launched in 2019
| | |
| --- | --- |
| Mobile | Price in India |
| Samsung Galaxy Fold | Rs. 164999 |
| Samsung Galaxy Note 10+ | Rs. 76000 |
| Samsung Galaxy S10+ | Rs. 69,900 |
| Samsung Galaxy A80 | Rs. 39,990 |
| Samsung Galaxy M10s | Rs. 8,499 |