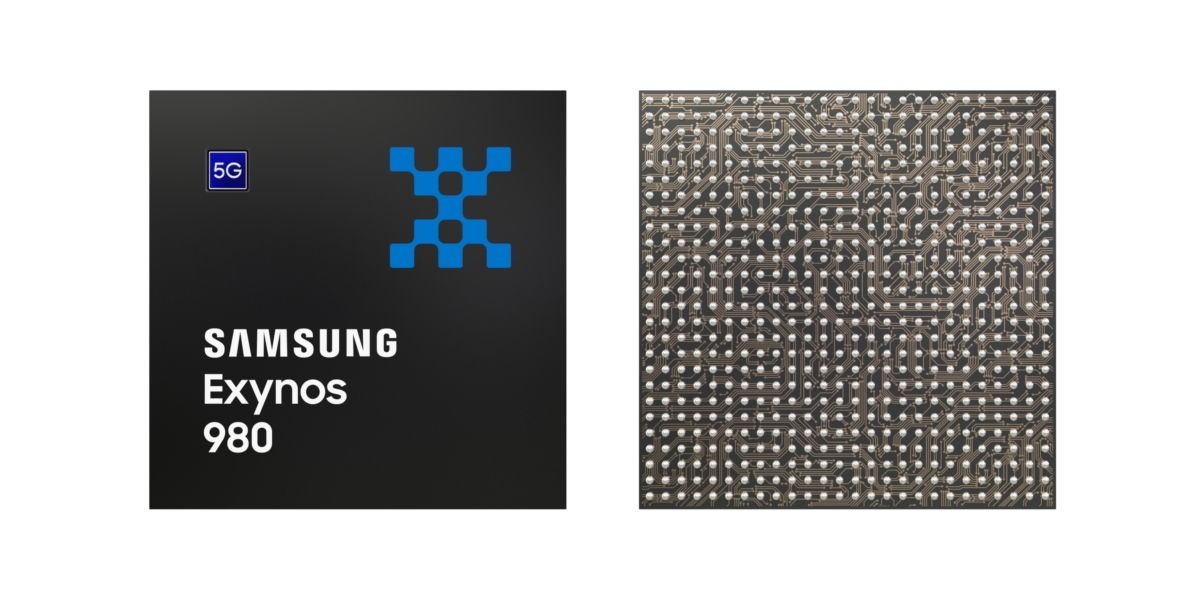 Samsung has announced the launch of its Exynos 980 chipset which is the first from the brand to feature an integrated 5G modem. This is in contrast to Qualcomm's current solution where a dedicated X55 modem needs to be paired with a Snapdragon 855 in order to get 5G on a smartphone. By integrated the 5G modem directly onto its SoC, Samsung becomes the second brand to offer such a solution, with the first being MediaTek. The upcoming Kirin 990 chipset from Huawei is also expected to feature a similar implementation, along with Qualcomm's next-gen Snapdragon 865.
The Exynos 980 is built on the 8nm process rather than the more efficient 7nm that some vendors have moved on to. According to Samsung, integrating the 5G modem on the same chip helps draw less power. This is on top of requiring less physical space on a device's motherboard. This 5G modem is said to support networks from 2G all the way up to 5G with a maximum of 2.55 Gbps download speeds in the sub-6GHz spectrum. Downlink speeds can be boosted up to 3.55Gbps with E-UTRA-NR Dual Connectivity (EN-DC), which is said to be a combination of 2CC LTE and 5G
Exynos 980 Chipset: Specifications, Features
The Exynos 980 chipset houses an octa-core CPU with two high-performance Cortex-A77 CPU cores and six power-efficient Cortex-A55 cores. This is paired with a Mali-G76 GPU for gaming and mixed-reality applications. Samsung has integrated a neural processing unit (NPU) so that AI tasks can be processed right on the chipset instead of having to off-load them to a server. This SoC also supports the latest Wi-Fi 6 standard IEEE 802.11ax.
Imaging capabilities of the Exynos 980 are also rather impressive. The platform is capable of supporting up to 108MP sensors. The image signal processor (ISP) is so advanced that it can support up to 5 individual camera sensors, where three can be processed concurrently for enhanced image quality. The integrated NPU comes into play here by assisting in image recognition. As for video, the chipset is said to support 4K video recording at up to 120fps. And unsurpassingly, the chipset is capable of driving HDR10+ displays.
Could The Entire Galaxy S11 Lineup Support 5G?
Quire recently, we released an exclusive report regarding the Galaxy S11 lineup where we noted that at least three of Samsung's next-gen smartphones would feature 5G support. Samsung's announcement of the 5G-capable Exynos 980 backs this up considering how easy it will now be for the phone maker to offer 5G support on even its more affordable offerings. We also noted that the next-gen smartphones could feature 48MP and 64MP ISOCELL camera sensors. Well, the new chipset's spec certainly shows that it is more than capable of handling such a configuration. While it is unlikely for the brand to move to under-display selfie cameras just yet, it is possible the next flagship phones will offer more accurate ultrasonic fingerprint sensor along with larger batteries and faster 45W charging support.