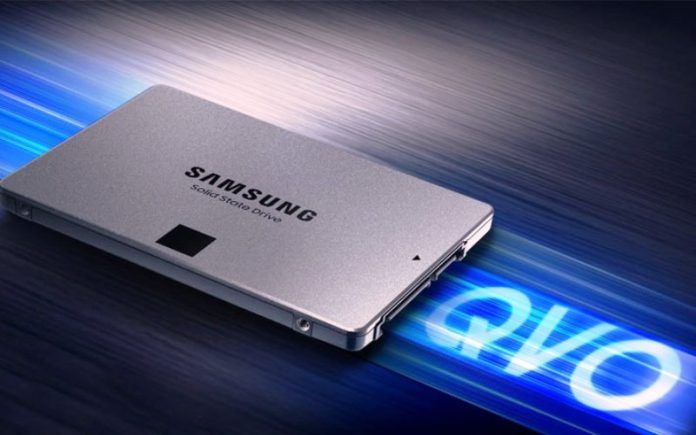 Samsung has launched its surprisingly affordable Solid State Drives in India. The Samsung 860 QVO SSDs are consumer-grade flash-based storage media that could serve as a replacement to the platter-based Hard Disk Drives or HDDs. That's because the new SSD range begins at 1TB storage capacity, and prices start at only INR 11,249.
Samsung launched its affordable solid state drive (SSD) lineup in India earlier this week. The Samsung 860 QVO SSD is available in 1TB, 2TB, and 4TB capacities. These SSDs come with quite a few consumer friendly features like Intelligent TurboWrite, and comparatively high endurance. The company is planning to aggressively enter the SSD market that's still niche but growing rapidly in India. Let's look at the important aspects of the Samsung 860 QVO SSD lineup including specifications, features, price and availability.
Samsung 860 QVO SSD Price, Availability
Samsung launched the 860 QVO SSDs in international markets last month. The Korean tech giant brought them to India this week. However, the high-capacity SSDs will not be available for purchase immediately. Samsung is planning to sell the new SSD lineup in India from January 2019.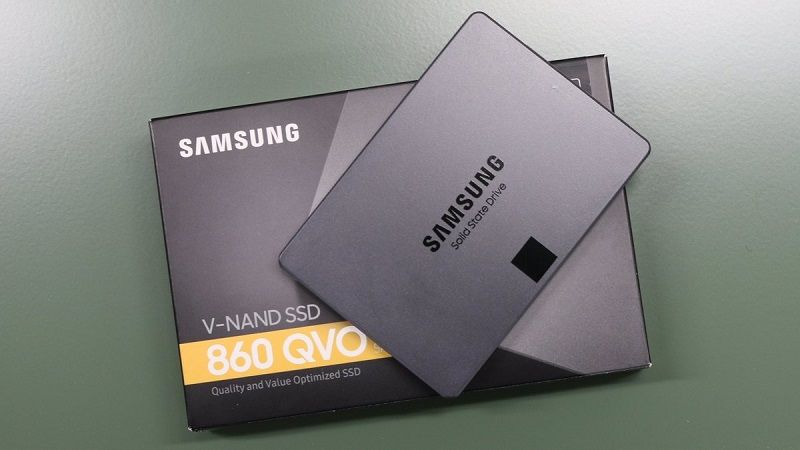 The entry-level model in the Samsung 860 QVO SSD packs an advertised capacity of 1TB, and costs INR 11,249. The higher capacity model offers 2TB, and costs INR 18,749. The 4TB SSD costs substantially more at INR 32,499. Back when Samsung launched the 860 QVO SSD lineup in the U.S., the 1TB variant cost $149.99 or roughly about INR 10,600.
Samsung 860 QVO SSD Specifications, Features
Essentially, the Samsung 860 QVO SSD is a SATA-based 2.5-inch SSD. The storage drives feature 4-bit multi-level cell or MLC V-NAND flash architecture, and an MJX controller. These are certainly not enterprise-grade storage solutions. But the controllers can provide respectable read speeds of up to 550MBps and write speeds of up to 520MBps. These drives are aimed at the consumer market that needs affordable higher capacity storage that is also much faster than traditional HDDs.
Besides the high read/write speeds, the Samsung 860 QVO SSD lineup also boasts of grater endurance and reliability. The SSDs come with Intelligent TurboWrite technology, which reportedly accelerates the speeds, but still succeeds in "maintaining high performance for longer periods of time." The top-end 4TB Samsung SSD boasts endurance rating of 1,440 TBW (Terabytes written). The 2TB drive has 720 TBW, and the 1TB SSD has 360 TBW endurance rating respectively.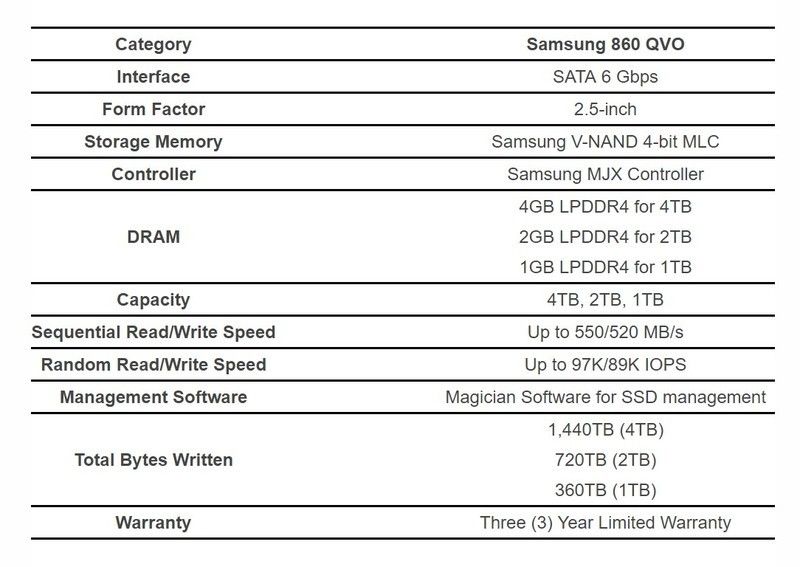 Samsung intends to target buyers who prefer to pay a little extra to have large capacity and high-speed storage, without resorting to maintaining two separate storage media. The 860 QVO aims to make terabyte capacities more accessible, noted Sukesh Jain, Senior Vice President, IT and Mobile Enterprise Business, Samsung India. "There is a rise in demand for higher capacities and greater performance when it comes to storage devices as consumers, today, are producing, sharing and using more high resolution files, which include graphic intensive games and 4K videos. Samsung continues to lead the move toward multi-terabyte SSDs with the introduction of Samsung 860 QVO, delivering fast performance, exceptional speed, reliability and value to more consumers around the world."