Highlights
Game Portal will be a one-stop solution for all the gaming hardware launched by Samsung.
Game Portal will cater to gamers from more than 30 countries around the world.
Game Portal will also have a variety of gaming-related content and offers.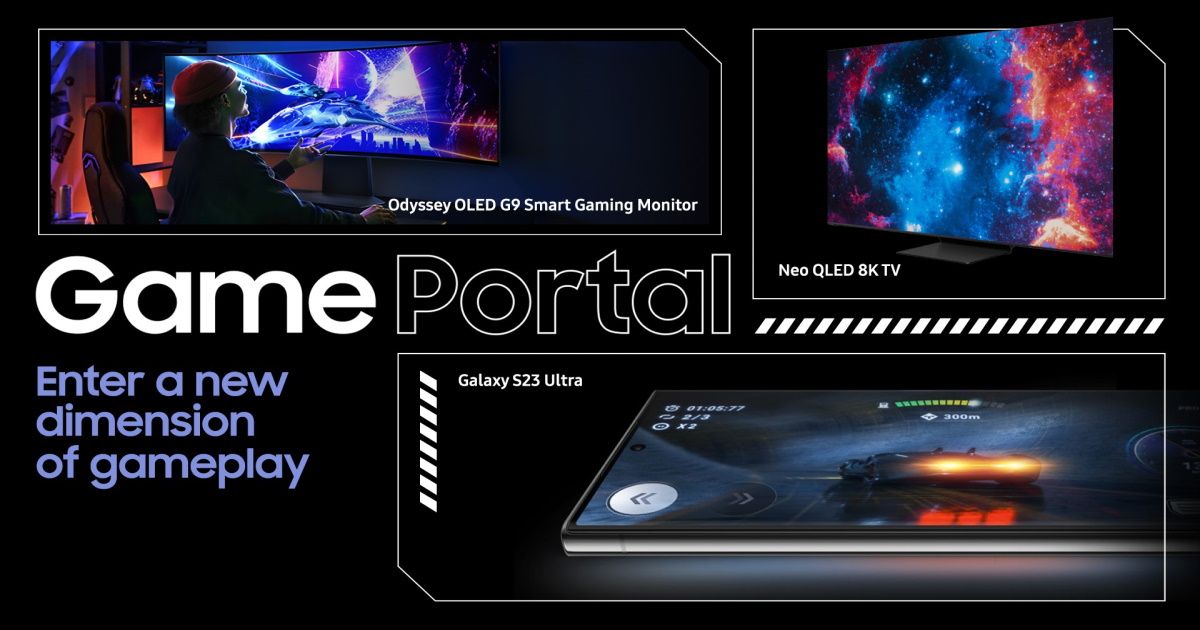 Samsung is primarily known for its smartphones, TVs, and other appliances but the company also makes gaming products. In order to bring all those gaming devices to the spotlight, Samsung has launched a new dedicated online store called Game Portal. It will cater to the gaming needs of its customers by bringing all those products to a single place. There will be various gaming-related content and offers to attract gamers worldwide.
Samsung Online Gaming Store Game Portal Launched
Samsung has officially announced the launch of Game Portal, an online store dedicated to gamers. It aims to be a one-stop solution for all the gaming needs of buyers from around the globe. The store will be accessible through the official Samsung website in respective markets. It is currently available in the United States, the United Kingdom, Germany, Italy, Brazil, France, and Spain but will eventually expand to over 30 countries worldwide.
Game Portal has dedicated sections for gamers to check out smartphones, gaming TVs, gaming monitors, gaming storage, and gaming headsets. Samsung is particularly highlighting the following products:
Galaxy S23 Ultra powered by Qualcomm Snapdragon 8 Gen 2 processor
Neo QLED TV featuring Samsung Gaming Hub cloud gaming
Oddysey OLED G9 monitor with a 49-inch curved OLED panel
990 PRO SSD with read and write speeds of up to 7,450 and 6,900MB/s
The online store further offers access to expert reviews, gaming tips and how-tos, gaming news and events, and special offers. These offers will vary from country to country. For example, buyers in the U.S. can get USD 600 off on the purchase of the 49-inch Odyssey Neo G9 curved gaming monitor.
A 2021 Accenture study showed 50% of gamers love cross-platform gaming and have more than one device to play. They spend 16 hours a week on average gaming, eight hours a week watching gaming-related video content, and six hours a week taking part in gaming-related communities. Samsung says these trends encouraged it to go for a dedicated online store catering to gamers.
Evelyn Kim, Executive Vice President of the D2C Center at Samsung Electronics said, "Gaming has become an important part of consumers' lifestyle, not just entertainment, especially for Millennials and Gen Z. We will implement various initiatives to provide customers with a superior gaming experience, from purchase to use, by providing an environment that makes it enjoyable and easy to purchase gaming-related products."
Game Portal is Samsung's latest attempt at releasing gaming-focused products and services. It already has Samsung Gaming Hub which provides different cloud gaming services under one roof. It is available on 2022 and 2023 Samsung smart TVs and includes the likes of Xbox Cloud Gaming, NVIDIA GeForce Now, and Amazon Luna