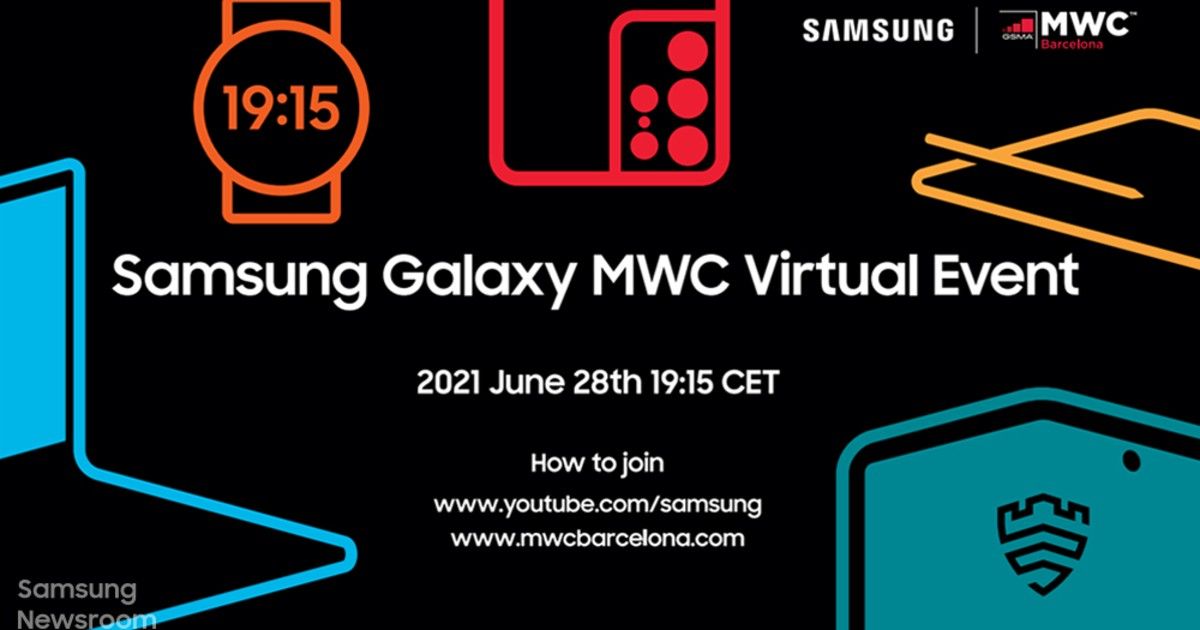 The Samsung MWC 2021 event has been confirmed, and is scheduled to take place on June 28. With the premier mobile phone conference set to bring back at least some of its physical attendees, Samsung will be one of the key presenters alongside a virtual keynote address by SpaceX and Tesla chief, Elon Musk. While speculations would continue around the exact Samsung MWC 2021 launch portfolio, the general expectations point at this event being geared for software. This would somewhat fall in line with the teaser posted that Samsung has shared as well, which showcases most of its device forms, alongside Knox – the privacy and security feature on Samsung devices.
Interestingly, the official Samsung note on its upcoming MWC 2021 presentation specifically underlines a showcase on wearables, as per expectations. The press release states that the conference will touch upon Samsung's "vision for the future of smartwatches that will provide new experiences for users and new opportunities for developers." This is clearly a nod towards the partnership that Samsung and Google has struck in order to fuse the latter's Android-based Wear OS, and Samsung's Tizen OS that has so far powered its wearables.
At Google I/O 2021, the Android maker announced the most substantial update to Wear OS in years, alongside announcing a collaborative effort with Samsung. At the upcoming Samsung MWC 2021 presentation, this will hopefully shed light on what happens to Samsung's existing Tizen wearables (including flagship ones such as the Galaxy Watch 3), what the new OS would bring in terms of functionality and app compatibility, and how its partnership with Google will work out.
Samsung will also likely present One UI 4.0, which will serve as the next generation of Samsung's custom Android fork for smartphones and tablets. The teaser image also suggests that Samsung will likely have quite a bit of emphasis on privacy and security as well, and this may include making Knox a more integral part of the Samsung software experience. More details should come our way in less than a week's time, at 10:45PM on June 28.