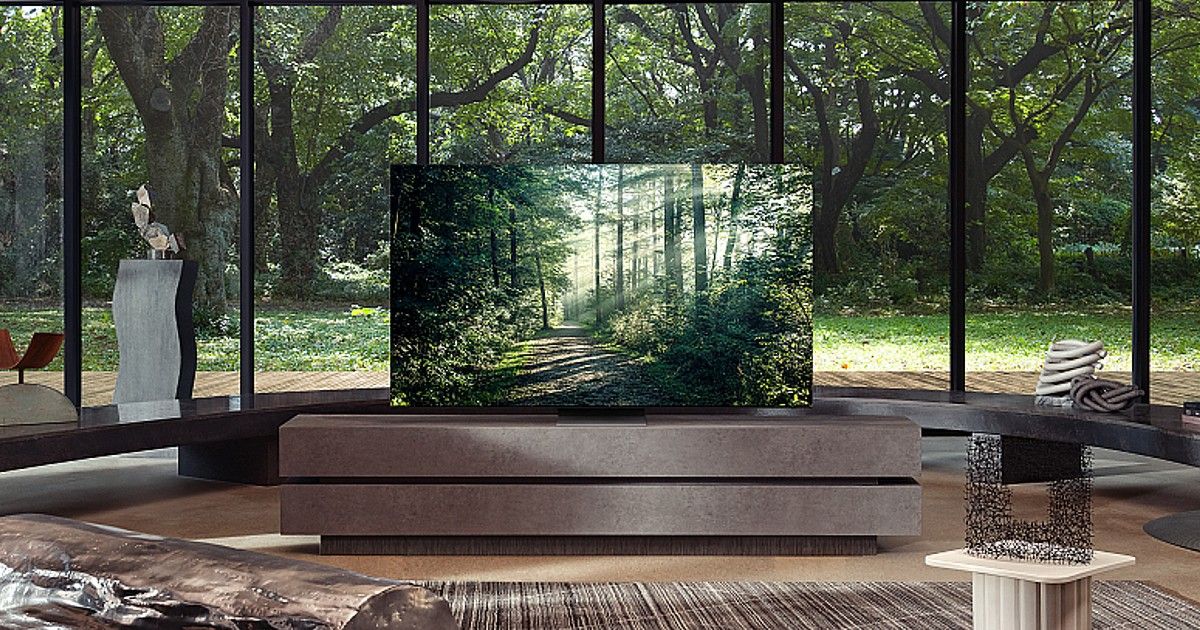 Samsung has announced the introduction of its new lineup of televisions, bringing to the fold an all-new display technology with its Neo QLED TV lineup. The new TVs have been launched ahead of Xiaomi's big TV launch that was scheduled for April 23, where the company is expected to launch its own 75-inch QLED TVs in the country. The TVs feature a new Quantum mini LED technology, which Samsung claims will help it achieve far superior local dimming to offer better whites and blacks – hence further improving on the contrast ratios that QLED TVs could already achieve.
In terms of new features, the Samsung Neo QLED TVs offer Quantum mini LEDs, which replaces the company's previous quantum LED technology and brings in mini LEDs into the fold. It further gets what Samsung calls Quantum Matrix Technology to control each individual pixel of LED, and use a Neo Quantum processor for this. Alongside being individually controllable, the mini LEDs are claimed to be 40x brighter than typical LEDs, which Samsung states will add up to offer a much better HDR content playback experience.
The Neo quantum processor seemingly offers "enhanced" upscaling, and claims to use 16 neural network algorithms to upscale content to 4K and even 8K. The TV also has what is called an auto low latency mode, which will activate a low input lag mode with automatic screen aspect ratio adjustment, for those who hook up the TV to their gaming rigs. Samsung has not mentioned the exact refresh rate on the Neo QLED TVs, but given that the latest generation flagship TVs can playback 120fps 4K TVs, this one should be capable of it, too.
In terms of audio features, the Samsung Neo QLED TVs feature 'object tracking sound pro' – a feature that tracks the movement of audio based on content playing on screen, and also SpaceFit Sound, which the company claims can gauge a room intelligently to deliver the best possible quality of sound from the native stereo speakers on the TVs.
The Samsung Neo QLED TVs are available in 85-inch, 75-inch and 65-inch variants with 8K resolution, and 85-inch, 75-inch, 65-inch, 55-inch and 50-inch with 4K resolution. Prices for the TVs begin from Rs 99,990 in India, and users who pre-book the TVs will get special offers such as the Samsung Galaxy Tab S7+, Tab S6 Lite and and more.