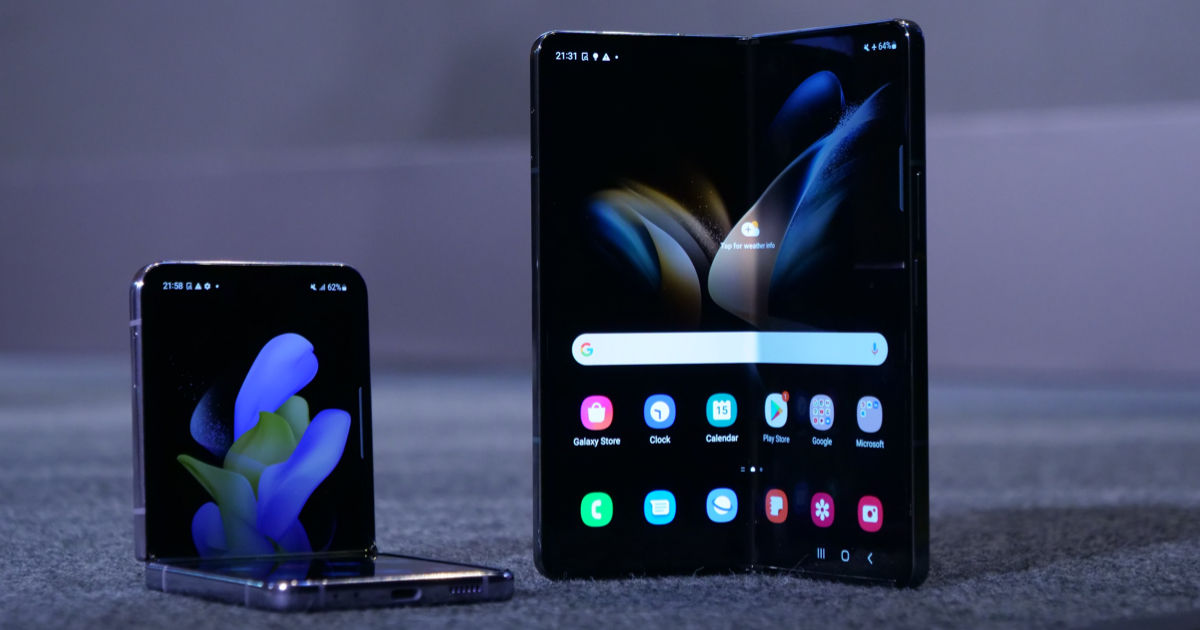 The healthy corporate rivalry between Apple and Samsung is no mystery. Over the years, Samsung has often been seen taking shots at Apple mainly cause the former has had an edge when it comes to launching innovative products first. While Apple focuses more on reliability and perfection, Samsung often is the one to provide bleeding-edge tech to the consumer when it is ready for commercial release. One area where Samsung has a clear lead is foldable smartphones. The South Korean tech giant has launched four generations of foldable phones in a couple of form factors. 
Apple, on the other hand, has not even stepped into the market with a foldable display. And much like the previous incidents, Samsung has dropped a new ad online, taking potshots at Apple and inviting its users to try the new Galaxy experience.
Titled 'On the Fence', the 30-second ads highlight the foldable displays of the Galaxy Z Fold 4 and the Galaxy Z Flip. It targets those users who are literally on the fence about whether to switch from an iPhone to a Samsung Galaxy phone. One of the ads shows a mock-up of an Apple Store where users are blown away by the idea of a folding phone with epic cameras. The other ad shows the Galaxy Z Flip 4's folding/ unfolding display, which makes the user switch to a Galaxy. 
Samsung has paid attention to some of the minor details, such as having a tall wall between the garden and the Apple Store mock-up, highlighting the walled-garden ecosystem that Apple is known to have. To be fair, Apple's products work best standalone and together. While Samsung is getting there, it still is a few steps behind Apple when it comes to offering a smooth ecosystem. 
The Korean company has partnered with Microsoft for unlocking several ecosystem features. It also has its own DeX mode on Galaxy phones, which lets users connect the devices to a larger screen.
The Flip 4 offers the best of both worlds — a compact, pocketable device that can be unfolded to get a large display. The Galaxy Z Fold, on the other hand, has a tall cover display to use as a standalone phone. When users want to consume content or perform tasks that require a bigger screen, the Galaxy Z Fold 4 can be opened like a book for an 8.1-inch display. There are downsides though. The Flip 4, although now with a bigger battery, can give battery anxiety for heavy users. The Fold 4 fixes that but it is quite thick and bulky. On the flip side, one might say that the Fold 4 replaces the need to carry a tablet and a phone. Which side are you on? Let us know in the comments below.