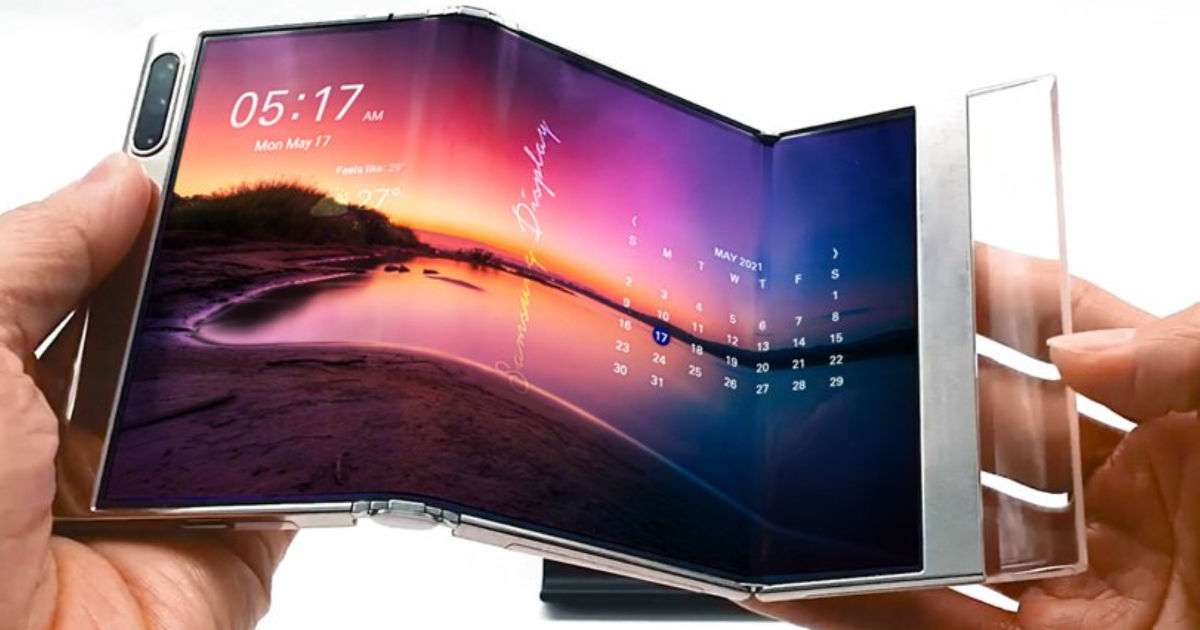 Samsung has had the lead when it comes to introducing foldable smartphones in the commercial market. The company's display division is taking a step further and has unveiled some futuristic foldable screen tech. The South Korean giant has unveiled a few concept displays that fold, roll or slide. One of the concept products introduced is the S-foldable. It has a bi-fold design that opens to offer a 7.2-inch display. The company also showcased its first rollable smartphone that expands from the side to offer more screen estate. Let's take a look at everything Samsung announced today around the foldable display tech.
Samsung Display showcases the future of foldable displays
Samsung has unveiled new foldable display technology. The company's display division has showcased an S-foldable bi-folding concept and more.
Samsung foldable displays
The S-Foldable unveiled at the Display Week 2021 is a bi-folding display. It can be folded both inwards and outwards. The concept showcased at the event has a maximum display size of 7.2-inches.
The company also unveiled its first rollable display concept at Display Week 2021. A prototype of the slidable OLED display extends the screen horizontally without requiring any folds. It is similar to the TCL Rollable and the LG Rollable showcased previously.
Samsung's Display team also showcased a massive 17-inch foldable display that offers a 4:3 aspect ratio when folded. Lastly, it unveiled a concept laptop that comes with an under-display camera. The front camera is placed under the display to offer an edge-to-edge viewing experience. This under-display camera tech is rumoured to debut with the Galaxy Z Fold 3 later this year.
The concepts give us a glimpse of what the future of foldable smartphones holds. That being said, there is no guarantee that the company would launch products using the showcased foldable tech.
What are your thoughts on the upcoming foldable smartphones? Do let us know in the comments below.