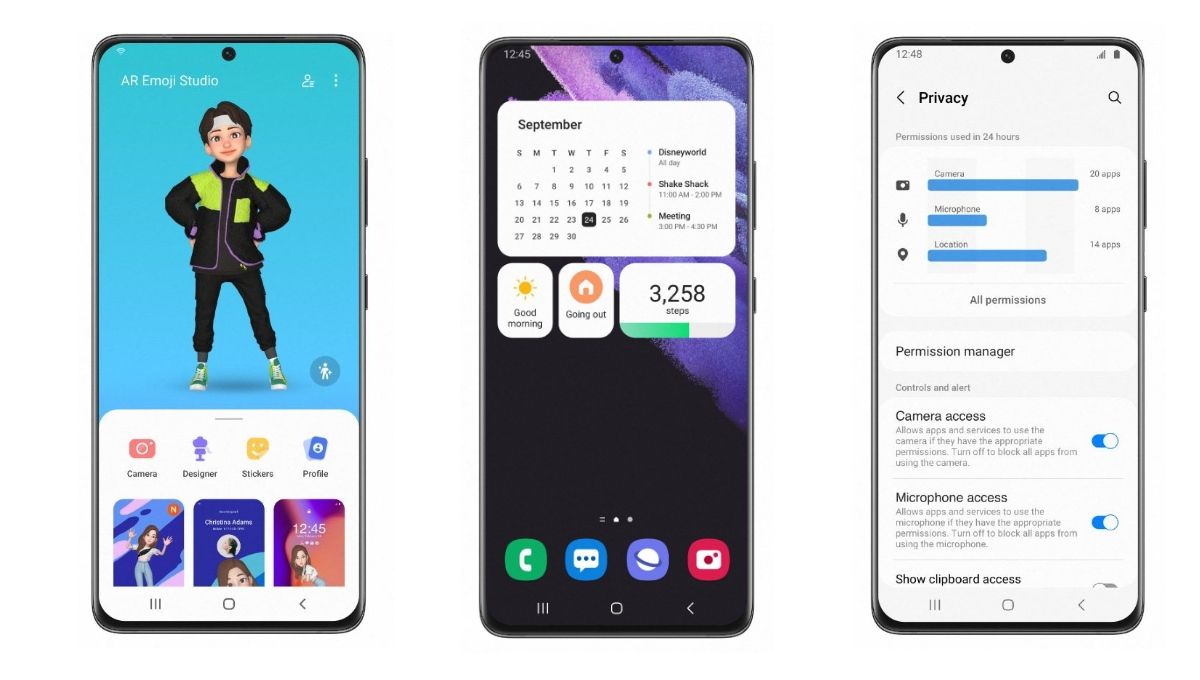 Samsung started rolling out One UI 4.0 update based on Android 12 to the Galaxy S21 series earlier this week. Following that, a leaked roadmap revealed One UI 4.0 update schedule for Korea, Brazil, and the Middle East. While the update timeline for Samsung Galaxy devices are varying across countries, a new report from SamMobiles has revealed Samsung's One UI rollout plan in India. 
Unlike the US and some European markets, in India, Samsung will start only in December with the Galaxy S21 series, the Foldables will start getting the Android 12 update in January 2022 along with some last-gen flagship devices. In February, Samsung's Tab S7 series and a few A series phones will get the update. As per the report, the updated roadmap is scheduled till July 2022 to cover the eligible Galaxy A series, M series, and F series devices. Here is when Samsung will roll out OneUI 4.0 based on Android 12 to Galaxy phones and tablets in India. 
December 2021: Galaxy S21, S21+, S21 Ultra, Z Fold2 5G/LTE, Z Flip3, Fold3 5G
January 2022: Galaxy Fold, S10e, S10, S10+, Note10, Note10+, S10 lite, Z Flip, S20, S20+, Note 10 Lite, Note20, S20 FE, S20 FE 5G, S20 Ultra 5G, Note20 Ultra 5G\
February 2022: Galaxy Tab S7+, Tab S7, A52, A52s 5G, A72
April 2022: Galaxy Tab S6, A71, A51, A32, F62, Tab S7 FE
May 2022: Galaxy A31, M31, M21, M31s, Tab S6 Lite, A22 5G, F22, F42 5G, M21 2021 Edition, M32, M32 5G, M42 5G, M52 5G
June 2022: Galaxy A21s, M51, Tab A7(2020),  F41, A22, F12, Tab A7 Lite
July 2022: Galaxy M11, M01, A12, F02s, M02s, M02, A03s, M12
Since Samsung makes so many smartphones globally, the update timeline will vary across countries. As per the aforementioned roadmap, most of the current-gen and last-gen flagship models will be getting One UI 4.0 updates by January 2022. This will be followed by updates for Tablets, Galaxy A series, M series, and F series devices. 
Thanks for reading till the end of this article. For more such informative and exclusive tech content, like our Facebook page