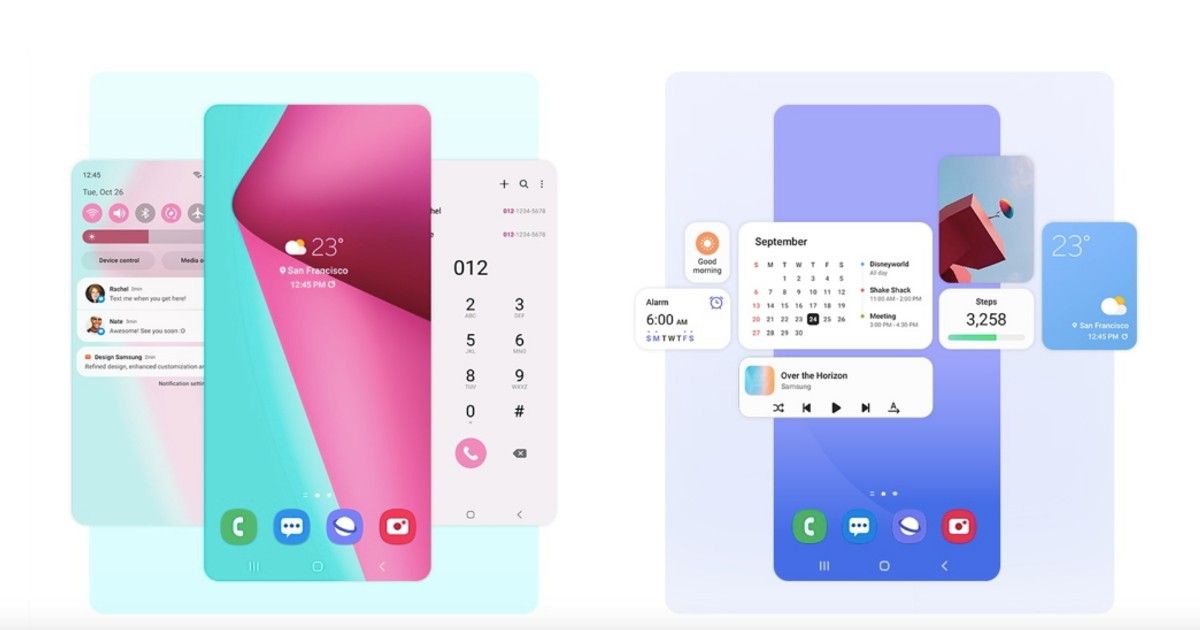 Samsung has been one of the best OEMs in the past few years to deliver Android updates as well as security updates to its phones right on time. Over the past few months, the company has updated a bunch of its phones to One UI 4 based on Android 12 in the Galaxy S series, Galaxy M series, and also in Galaxy A series.
At the beginning of 2022, Samsung started to roll out One UI 4.1 software for the Galaxy S22 series. Since then, the company has been pushing the update to other Galaxy devices as well. Now a new report has confirmed the next iterative update, One UI 4.1.1 will arrive later this year. More information about this upcoming software version is expected to be revealed later this year as well.
One UI 4.1.1 Confirmed to Arrive Later This Year
The next iteration was tipped by a GoodLock moderator at the Samsung Community site in South Korea (via TizenHelp). The moderator was answering a question of users who were facing issues with the Wonderland module. In response to the question asked by the users, the moderator responded by saying "The error reported by the customer requires a lot of platform-level code correction and is reflected on One UI 4.1.1 version."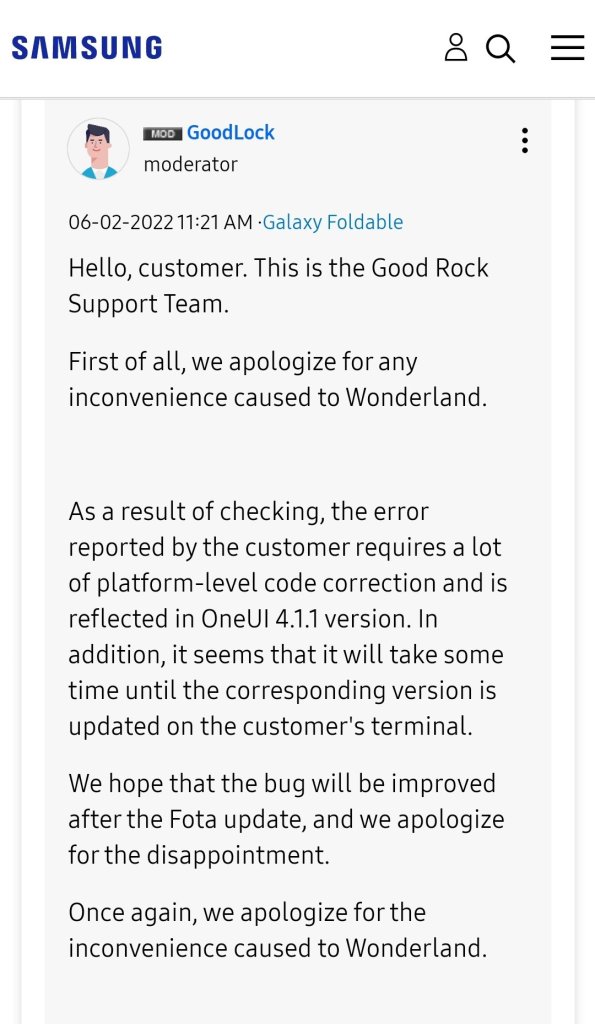 He also further added that the v 4.1.1 will take some time to arrive at customers and once the update has arrived, it should fix the issues. The report suggests that the One UI 4.1.1 update might launch alongside the next-gen foldable, which is expected to launch in August this year. The Galax Z Fold 4 and the Galaxy Z Flip 4 are expected to launch at August's Unpacked event and the Galaxy Watch 5 series is also expected to launch on the same stage.
Last year, Samsung announced one UI 3.1.1 update for the Galax Z Fold 3 and the Galaxy Z Flip 3 devices and later on the update was also rolled out to Samsung Galaxy tablets. With One UI 4.1.1, we are expecting to see a few new features on top of the existing One UI 4.1 for the foldable and large screen devices. Also, the issues mentioned by the moderator is also expected to be fixed with the update. Version 4.1.1 will be on base don Android 12 and the One UI 5.0 is likely to be based on Android 13, based on the previous track record.