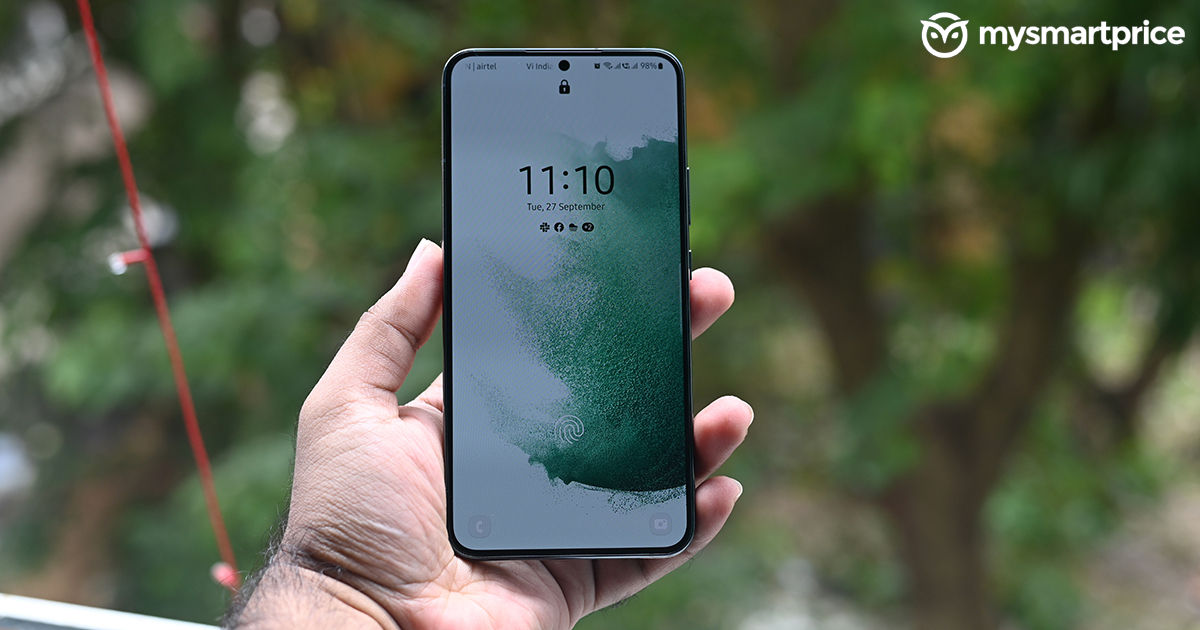 Samsung has apparently rolled out One UI 5 beta 3 for Galaxy smartphones. The company has started rolling out Android 13-based One UI 5.0 stable update for the Galaxy S21 series, Galaxy S22 series, Galaxy Z Fold and Galaxy Z Flip series, and the Galaxy A53. These phones are expected to get Android 13 based on One UI 5 by the end of 2022.
The latest beta, the One UI 5 beta 3 brings themed-icon support for third-party apps, smoother animations, new customization options for the lock screen and much more. The visuals of the new lock screen is similar to the one we have seen on the iOS 16, which is one of the most popular features of the latest OS from Apple.
One UI 5.0 Beta 3 New Lock Screen Options
According to a tweet by Vaibhav Jain on Twitter, whose username goes by @vvaiibhav, Samsung has reportedly taken inspiration from iOS 16's lock screen and cloned the same to the lock screen of the Samsung phone. Going by the image, it looks like the device is the Samsung Galaxy S22 Ultra. And, he is comparing the latest One UI 5.0 Beta 3 with the iOS 16 lock screen and they look identical.
Further, he says, just like iOS 16, a long press will open up customization with colour pallet options and filter options. Also, the wallpaper picker for OneUI 5 Beta 3 is similar to the iOS 16. As for the lock screen customization options, Samsung's skin is offering five clock styles and multiple colour options. In addition, wallpaper selection on OneUI 5 is offering some shape wallpapers, solid colours, and wallpaper services for more collections.
We were also able to check the feature and here is the comparison of the lock scree of One UI 5 and iOS 16.
Having said that, many users on Twitter are saying these features were already available on the Good Lock app. Vaibhav Jain responded on Twitter by saying, "but added it to the System after the launch of iOS 16".
As for the updates, Samsung is rolling out Android 13 based on One UI 5 for Galaxy S22 series and has begun OneUI Beta registration for the Galaxy S21 series.