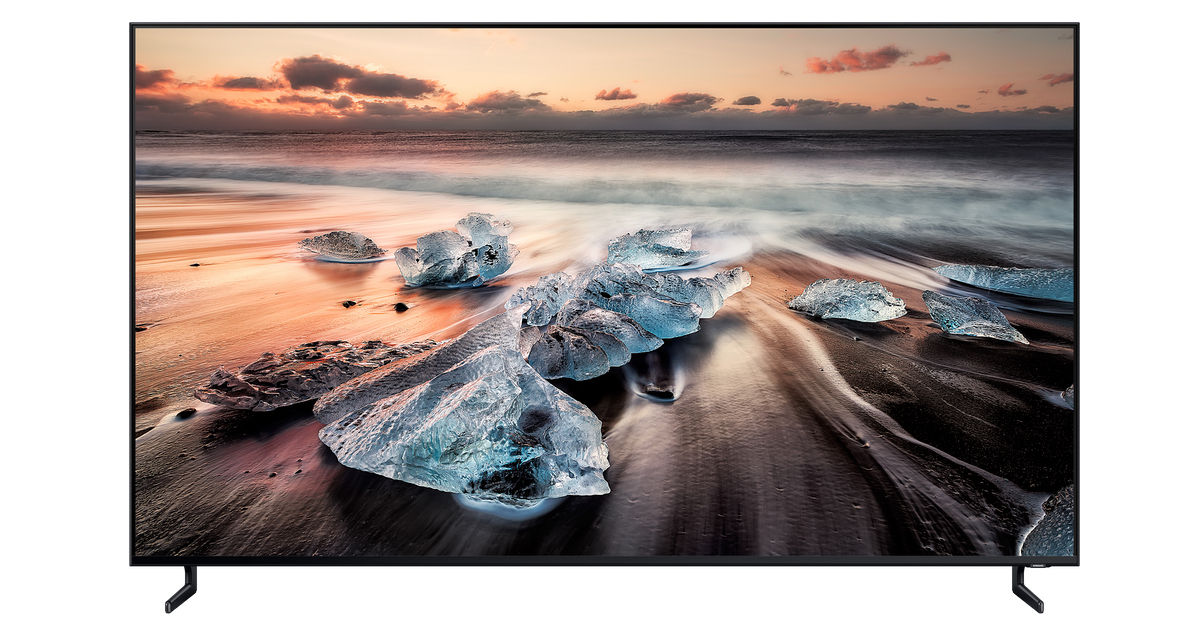 Samsung India today announced the "world's first QLED 8K TV" in India. Debuting as the top-notch product in the segment, the Samsung QLED 8K TV is aimed at luxury buyers. It boasts real 8K resolution alongside 8K AI Upscaling, Quantum Processor 8K, and Quantum HDR; together these features ensure superior 8K experience. The Samsung QLED 8K TV has been launched in four variants – 98-inch, 82-inch, 75-inch, and 65-inch. All the four models boast 33 million pixels, 4x the resolution than 4K UHD TVs and 16x the resolution than full-HD 1080p TVs.
Samsung QLED 8K TV Price in India, Availability
Samsung QLED 8K TV price in India starts at INR 10,99,900 for the 75-inch variant, INR 16,99,900 for the 82-inch variant, and INR 59,99,900 for the 98-inch variant. Samsung is yet to reveal the pricing for the 65-inch variant as it will go up for sale in July 2019. Besides, the costliest 98-inch variant would require a special order to be purchased. All the QLED TV models will be up for grabs via Samsung's official e-store Samsung Shop, Samsung Smart Plazas, select retail stores, and online e-commerce portals.
Samsung QLED 8K TVs Can Convert Any Content Into 8K With 8K AI Upscaling and Quantum Processor 8K
Samsung's latest QLED lineup of TVs is integrated with 8K AI Upscaling technology aided by Quantum Processor 8K ensuring that the content is upscaled to 8K resolution even though a user is streaming content via HDMI cable, USB, or even a set-top-box. That's the reason why Samsung has put such hefty price tags on the entire range. The very power of upscaling any content into 8K resolution regardless of their native resolution makes Samsung QLED TVs completely worth the money. Not just the resolution, it also tweaks the sound, brightness, and overall content output.
Support for Bixby 2.0, Google Assistant, and AirPlay 2.0
In addition to offering 8K content, the range is also geared with Bixby 2.0 and Google Assistant support enabling users to exercise better control over the content, even when they are sitting at a distance from the unit. Samsung has integrated the 8K lineup of TVs with Far Field Voice Capability that resolves the issue of giving voice commands from far. It also makes it unimportant to carry the remote whenever the TV is in use.
Samsung has also included support for Apple AirPlay 2, allowing Apple device users to mirror and play the content from their device directly on Samsung QLED 8K TV. So, if you have an iPhone, MacBook, or iPad, you will be able to cast content seamlessly on this TV via AirPlay 2.0.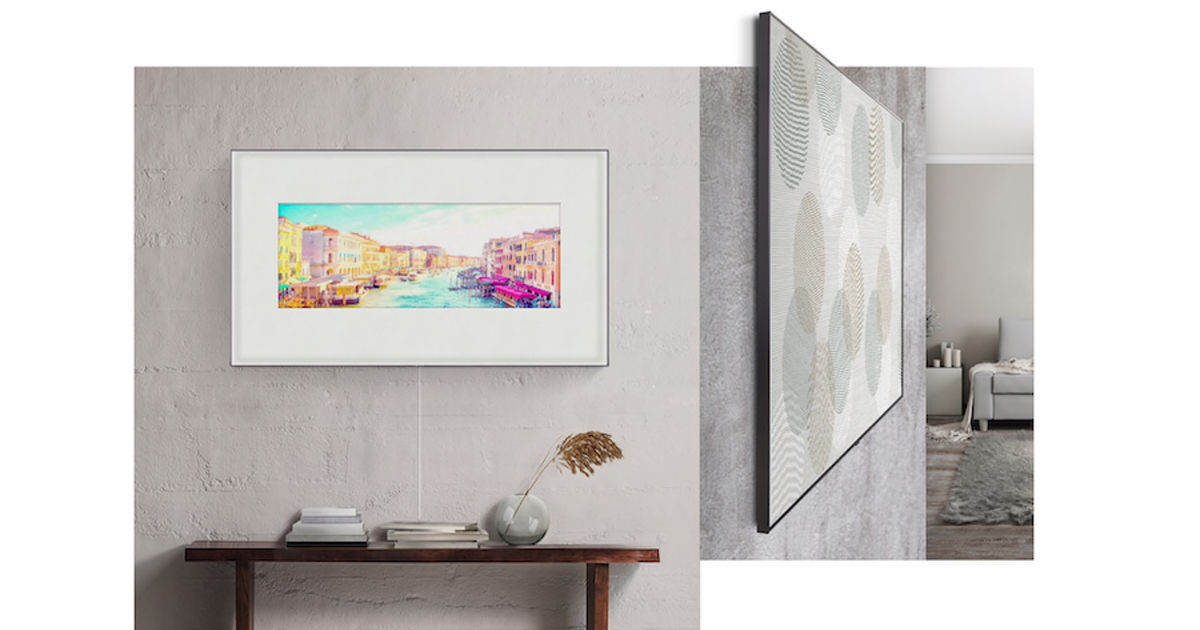 Enhancing the design of the QLED 8K TV, Samsung has added an Ambient Mode feature that transforms the QLED 8K into a vivid piece of wall art (refer to the image above), thanks to zero gap between wall-mount and the unit that makes it blend effortlessly into the interiors. Samsung states that the Ambient Mode on QLED 8K TVs can transform "living rooms into a Gallery Space." Well, at its pricing, we say it better.
Samsung updated the QLED 4K TV range as well for this year. The Samsung QLED Q90 (65-inch) is priced at INR 3,99,900, QLED Q80 55-inch and 75-inch are priced at INR 2,09,900 and INR 6,49,900, respectively. The QLED Q70 range is priced at INR 1,69,900 (55-inch), INR 2,79,900 (65-inch). The QLED Q60 lineup is priced at INR 94,900 (43-inch) and INR 7,49,900 (82-inch). All these QLED TVs are up for purchase through offline and online channels.