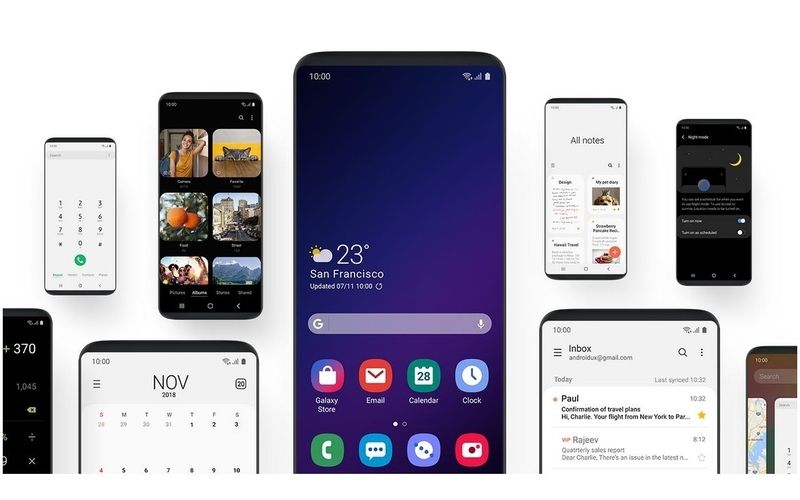 Samsung China today shared its Android 9.0 Pie upgrade plan, confirming that it will begin the stable Pie rollout for Galaxy smartphones next month. While the flagship Galaxy Note 9 and Galaxy S9 duo will be the first to receive the update, owners of the company's budget handsets will need to wait much longer.
Samsung China Android Pie Update Rollout Plan
The first Samsung smartphones to receive the stable Android 9.0 Pie update in China will be the Galaxy Note 9, Galaxy S9, and Galaxy S9 Plus. All the three flagship smartphones will be updated to Android 9.0 in February. In March, Samsung plans to roll out the Pie update for the mid-range Galaxy A9 Star. The Samsung Galaxy A9 Star Lite, Galaxy A9 (2018), and the Galaxy A9 Star 4G+ will be receiving the Pie update in April. Samsung's 2017 flagship lineup including the Galaxy S8, Galaxy S8 Plus, and the Galaxy Note 8 will also be updated to Android Pie in April this year.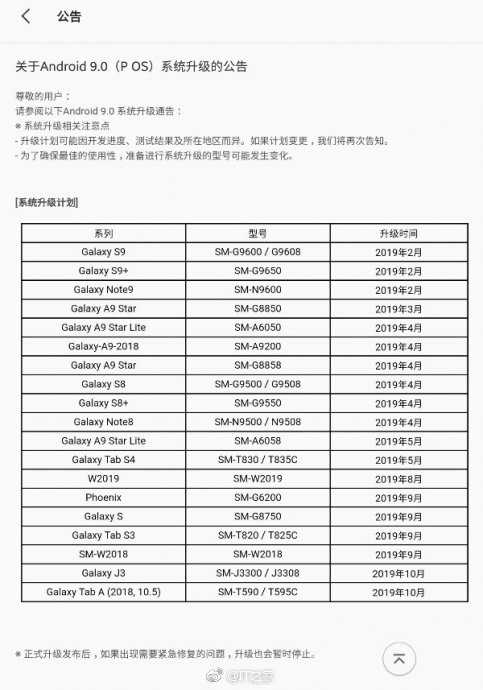 In May, two Samsung devices will get the stable Android 9.0 update: Galaxy A9 Star Lite SM-A6058 variant and the Galaxy Tab S4. Owners of the clamshell W2019 Android smartphone will have to wait until August to get a slice of Pie. Samsung's first ODM smartphone, the Galaxy A6s is slated to receive the update in September, along with the Galaxy Tab S3, SM-W2018, and SM-G8750. Finally, the Galaxy J3 and Galaxy Tab A (2018) 10.5 will receive the Pie update in October. As we mentioned earlier, the above release timeframe only applies to the Chinese market. The global variants of the smartphones mentioned in the above list may or may not receive the update sooner than the Chinese versions. According to a recent report, Samsung is expected to begin pushing the Android Pie update for the Galaxy Note 9 global variants on January 15. The Galaxy Note 8, Galaxy S8, and Galaxy S8 Plus global variants are expected to get the update starting February 15. Samsung Galaxy S9 and Galaxy S9 Plus are also expected to get the update before the end of this month in select markets.