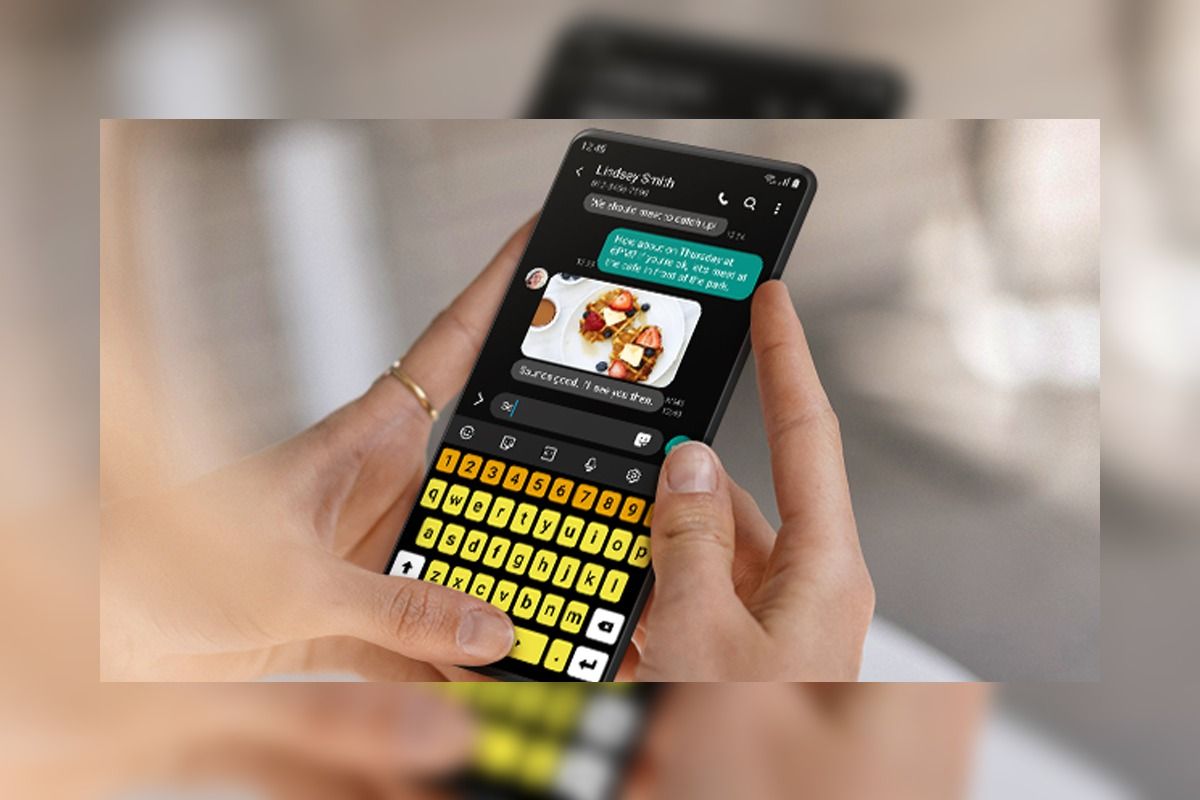 Samsung decided to let go of its much-dreaded custom skin dubbed TouchWiz around a year ago and the way it did so was, simply put, amazing. The company replaced TouchWiz with One UI, a much simpler skin with more focus on productivity and practicality. Now, the company has announced its next iteration – One UI 2.0 which takes the accessibility features of its devices to a whole new level.
One UI 2.0 features: Accessibility for All
What's good to see with the advent of the One UI 2.0 is that the company has made it very apparent – One UI 2.0 focuses on simplicity and providing for "A Refined Experience".
A design overhaul
As seen in the video, the icons and the UI are now bolder when compared to its predecessor skin. Furthermore, the UI will now let you focus on the task you are currently working on and ensure that you get as little distracted as possible. For example, if you are watching a video and someone calls you, the pop-up notification will take way less space when compared to earlier times.
As in the case with One UI (the previous generation), the interface found on the One UI 2.0 will also ensure that one-handed usage for large-screen devices is a breeze. This time, Samsung has actually divided the display into two portions and has dubbed them as Viewing Area and Interaction Area.
The icons now come with vibrant hues and they now move.
Cometh the dark mode
Furthermore, One UI 2.0 finally brings a system-wide dark mode which will have a deeper integration inside the ecosystem (with more apps included). Adding to this, the update will bring brightness recognition and an option to amplify the ambient sound.
One UI 2.0 will take care of users with low vision
For those who have low vision, Samsung has come up with an intelligent high-contrasting interface. Amongst a bunch of other options, Samsung has introduced the ability to –
1) adjust the screen's color settings, which enhances visibility for users who have difficulty seeing certain hues, and
2) utilize a high-contrast keyboard featuring colors that make keys really stand out.
Alongside that, for those who have a low vision, Bixby's dictation function might come in handy. You can tell Bixby to type whatever text you want to send and Bixby will read it out to you before sending it.
A better communication experience
Samsung believes that a smartphone cannot truly be called a smartphone if it doesn't allow users to make the most of its call function. In One UI 2, users will now be able to enjoy an improved experience when engaging in phone conversations, even in places with lots of background noise.
Also, One UI 2.0 comes with a Live Transcribe feature that automatically puts spoken words into a text form on the screen.
These are some of the features One UI 2.0 brings to the table. There are, of course, a lot more and the latest iteration of Samsung's skin is surely going to be a head-Turner by all means.
What are your thoughts on the One UI 2.0? Do let us know in the comments section below.