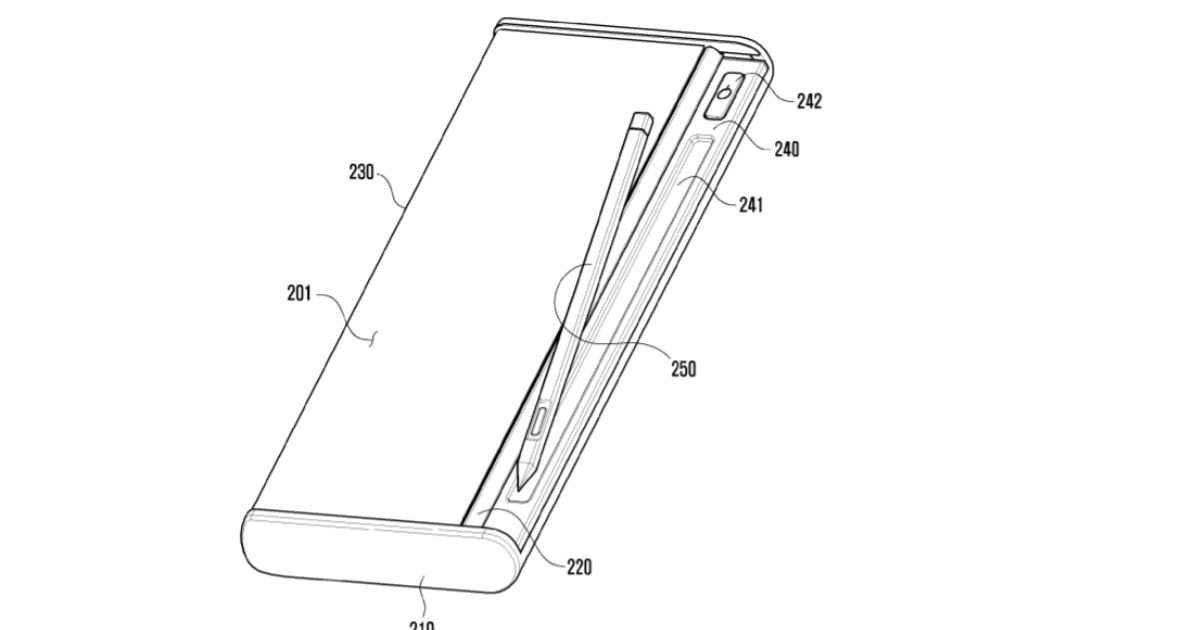 Samsung is a leader when it comes to foldable smartphones. The South Korean giant has launched multiple foldable smartphones in India and other markets since the original Galaxy Z Fold. It has also experimented on other forms of display form factors such as slidable and rollable displays showcased previously. It looks like the company could finally launch a new smartphone with a rollable or slidable display.
The World Intellectual Property Organisation (WIPO) has granted a patent to Samsung for a phone that has a rollable or a slidable display. The images reveal the possible folding mechanism of the upcoming Samsung smartphone. Let's take a look at the Samsung rollable/ slidable phone patent images leaked online.
Samsung rollable/ slidable smartphone WIPO
The WIPO has granted Samsung a patent for a smartphone with multiple housings. As per the patent description, the device has two housings. The motor for the rollable display to slide in and out is on the left edge. The rear panel, which houses a portion of the sliding display, always has room for the S Pen cutout. Above the S Pen is another module, which could be for the camera sensors.
At the front, the images suggest the right edge of the device will be used as a tiny display for showing notifications or opening apps. We have seen some Android custom skins that offer a sidebar feature that allows users to quick-launch apps as per their preferences. The Samsung sliding display phone could also feature something like that, albeit with a dedicated display.
Other details of the device remain unknown. Samsung has showcased displays in the past that have a bi-folding, tri-folding and even a sliding mechanism. Considering that the company has been teasing its display innovation, we can expect a slidable or a rollable smartphone from the company to launch later this year.
What do you think about smartphones with a rollable display? Do you think that companies will launch more smartphones with such a display tech? Let us know in the comments below.