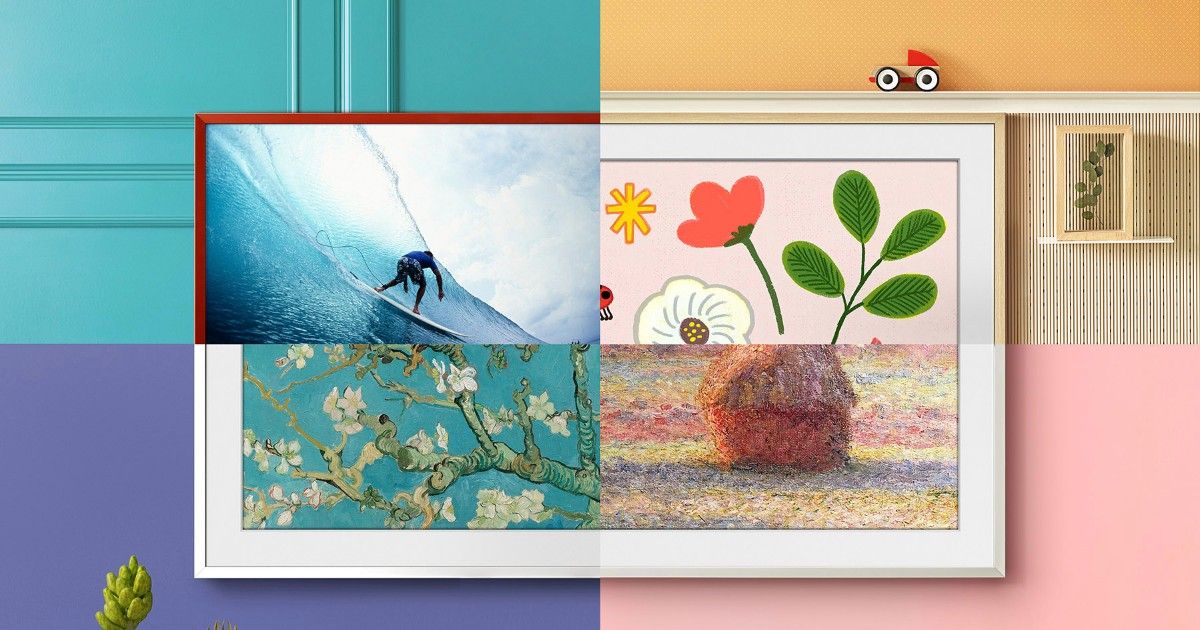 Samsung has launched the latest edition of its Art series television in India, with Samsung The Frame 2021 QLED 4K TV. Along with key new technologies, the big sales pitch for The Frame 2021 is the use of magnetic panels in its bezels, therefore giving users the opportunity to customise the way their TV looks. As seen before, the Samsung The Frame TV (as awkward as that name sounds) will focus on using art installations as screensavers of sort, and with the 2021 edition, get a wider collection of art pieces pre-loaded in the TV itself. The customisable bezels will be available for users to buy at an added cost, but Samsung India has announced an 'early bird' offers that would also give complementary bezels to the first buyers of the TV.
Samsung The Frame 2021: price and availability
The Samsung The Frame 2021 QLED 4K TV range will begin at Rs 61,990 for the 43-inch screen size. The TV can also be bought in 50-inch, 55-inch and 65-inch screen sizes. The older generation The Frame TV was available in 50-inch, 55-inch, 65-inch and 75-inch sizes, with prices pegged at Rs 72,990, Rs 81,990, Rs 1,29,990 and Rs 4,19,990 respectively. It is not yet clear if Samsung would maintain the same pricing for this generation, but similar prices should be in line.
The Samsung The Frame 2021 TVs will be available on Samsung India and Amazon India, starting June 12. Buyers who purchase the TV between June 12 and 21 will also get a bezel strip of their choice, worth Rs 9,990, for free.
Specifications and features
The Samsung The Frame 2021 will retain the 'art mode' that it is famous for. It gets an 'art store' this time, which will offer users over 1,400 art pieces sourced from museums around the world. Users can buy each art piece for Rs 1,199, or subscribe to the art collection for Rs 299 per month. Users can also load their own content via the SmartThings app or USB drives, and customise them as wallpapers with five custom canvas choices and 16 colour palettes.
Samsung claims 100 percent colour volume with the Quantum Processor 4K engine powering the visuals on the TV. The Samsung The Frame 2021 TV features a dual LED backlight with an additional set of warm LEDs to improve the visual quality. It also gets motion and brightness sensors, which automatically adjusts panel brightness based on ambience, or detect people to switch on the art mode or turn off entirely to save power. It also has SpaceFit Sound – which gauges room sizes and environments to tune audio output.
Other features of the TV include multi-view split screen mode, Smart Home control, a universal remote with solar recharging batteries, and more.