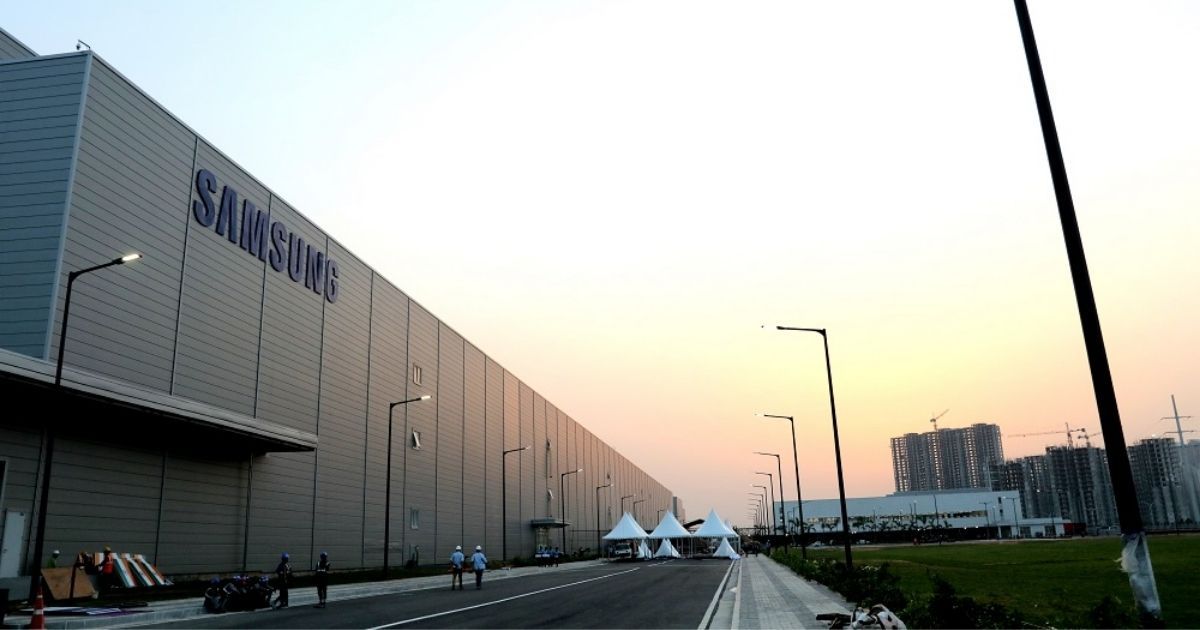 It has been close to three years since  Samsung started its Noida factory, also the world's largest phone factory. This year itself, the electronics giant shifted its display manufacturing unit from China to Noida, in the state of Uttar Pradesh in India. The company seems to focus more on India, and it already has plans to restructure its whole global smartphone production. As per the latest report from South Korean media, Samsung is now planning to shift some of its smartphone production to India and Indonesia next year. As of now, Samsung has two smartphone factories in Vietnam in Bac Ninh province (SEV) and Thai Nguyen province (SEVT), and these two units, combined, can manufacture 182 million units of smartphones a year, which is again 61% of the total smartphones produced by Samsung.
Also Read: Samsung Galaxy S22 Ultra With Exynos 2200 Benchmark Scores Leaked
The company aims to tweak the production capacity at its seven manufacturing sites, including South Korea and other countries. As a part of the plan, Samsung will move the manufacturing of 19 million units out of 182 million to India and Indonesia as the company plans to expand its manufacturing capabilities in those regions. When Samsung moves some of its smartphone manufacturing to India and Indonesia, Vietnam will still be the nation producing 50% of its smartphones.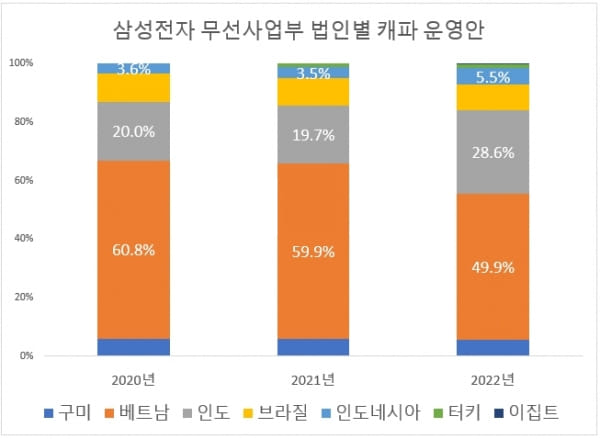 Samsung is said to expand its production capacity at its factory in India to 93 million units per year by 2022, currently producing 60 million units per year. Indonesia's factory will also almost double its production capacity from 10 million units to 18 million. Vietnam accounts for 60% of the smartphone production, whereas India has 20% and Indonesia has 4%. When the restructuration of smartphone manufacturing is complete, Vietnam will still manage half of Samsung's smartphone production, while India will account for 29% and Indonesia 6%.
Also Read: Samsung Galaxy Z Flip 4, Z Fold 4 May Both Adopt Under-Display Camera in 2022
As per the Korean media, Samsung is making this change due to increased labour cost in Vietnam that is affecting the company, and COVID-19 also caused trouble for Samsung this year as the company had to shut down its facilities in Vietnam earlier this year.