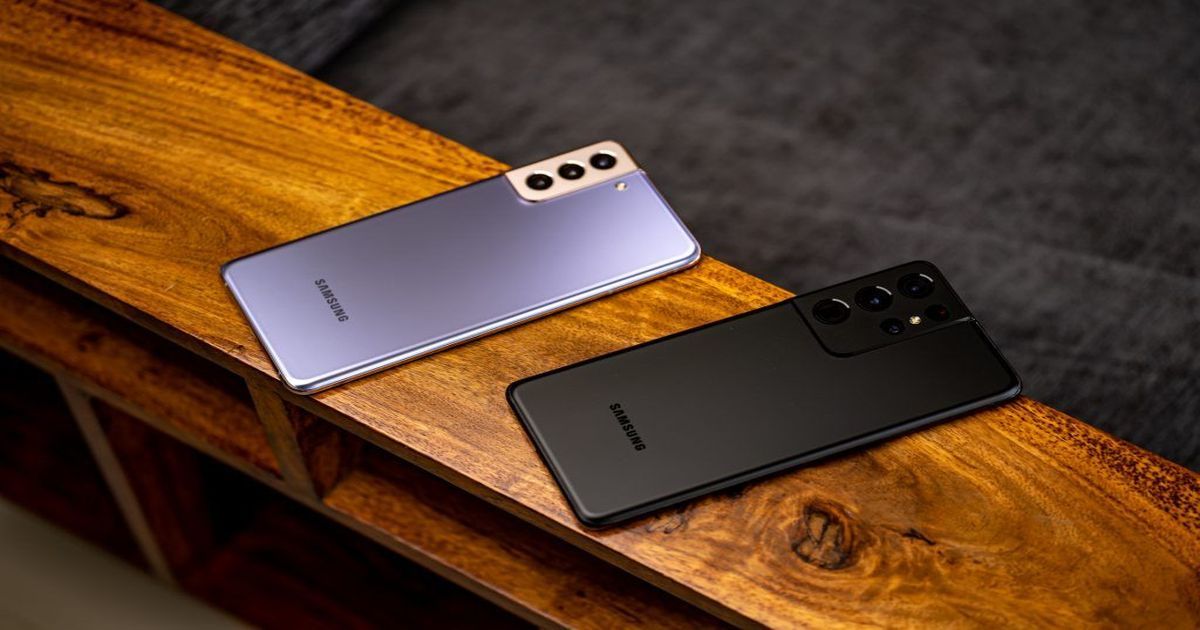 Samsung, the Korean electronics giant, has beaten Apple to recapture the top spot in the global smartphone sales rankings. According to new data shared by Strategy Analytics for the month of February 2021, Samsung has captured the pole position, selling 24 million smartphones to account for 23.1 percent of global smartphone sales. Apple has come in at a close second, selling 23 million units to capture 22.2 percent of the market. Approximately 103.7 million units were sold across the world during February 2021. Chinese OEMs Xiaomi, Vivo and Oppo made for the remaining spots of the top five.
For Samsung, February 2021 marked a considerable rise in its mobile phone fortunes. The company shipped and sold 26 percent more devices than February 2020, and 12 percent more than in February 2019 — back when the world remained free from the grips of a pandemic. It also held a market share of 15.6 percent in January 2021, while American rival Apple had a market share of 25.4 percent a month ago. This sharp fluctuation of market dynamics is reportedly owing to the launch of Samsung's latest generation flagship smartphones, the Samsung Galaxy S21 series. The data is further backed up by the fact that while Samsung's latest sales figures have seen a considerable boost, Apple has not really noted a drastic fall — only, it has given way to higher sales of a newly launched device.
Apple moved to the top spot in terms of smartphone sales globally thanks to the launch of its first 5G smartphones. It launched the iPhone 12 in four variants — a compact display iPhone 12 mini, a standard iPhone 12, and two 'Pro' models, the iPhone 12 Pro and Pro Max. This saw it bolster its market position to hit the top of the charts in the last three months of 2020, as well as in the first month of 2021. However, the launch of the Galaxy S21 series by Samsung appears to have taken over, and given that Android is typically a higher volume market mover in global terms, it is unsurprising to see Samsung regain the top spot. The new Galaxy S21 series has three variants so far — the standard Samsung Galaxy S21, the mid-lineup S21 Plus and the extreme Galaxy S21 Ultra. Samsung may also launch a lower-priced Galaxy S21 FE at a later stage.
For the rest of the market, Xiaomi stood a distant third in February 2021 with an 11.5 percent market share, while Vivo and Oppo held 10.6 percent and 8.5 percent of the global market, respectively. Each of the top five market players in the smartphone business benefitted from the downfall of Huawei, which has slowly slid into oblivion as a result of its ban from using Android, as well as constricted supplies from major US tech players. While Huawei had initially put up a brave face and claimed that the ban from Android, inflicted from ex-US president Donald Trump's trade war against China, would not affect them at all, they now appear to have paid the price, after all.