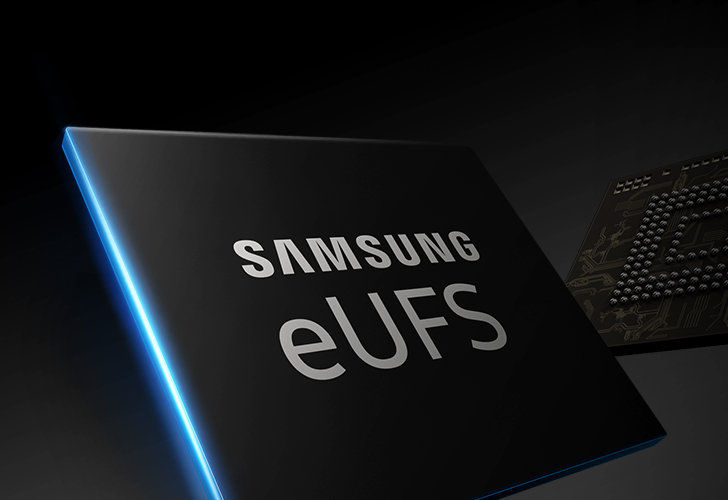 Qualcomm's 4G/5G Summit at Hong Kong saw some pretty interesting announcements. However, one announcement made by Samsung's head of mobile memory product planning, Jay Oh, really stole the show. The announcement was with regards to the next generation of File Storage. The company has now confirmed that Unified File Storage 3 (UFS 3) will be arriving soon, in the first half of 2019. UFS is storage which is commonly used in smartphones. So, does this mean that the upcoming Samsung Galaxy S10 could possibly come with UFS 3.0? Well, this is a shot in the dark as no official announcement was made regarding it be used in the Samsung Galaxy S10.
How The Samsung Galaxy S10 Could Better Perform with UFS 3.0
UFS 3.0 will be available in three storage variants, ranging from 128GB to 512GB. Well, if that doesn't seem like enough, Micron is the one for you. It has stated that the first wave of phones with 1TB internal storage will start making an appearance in 2021. This means if you want more than 512GB of UFS 3.0 on a smartphone, you'll have to wait a few more years till it arrives. Before your mind floats to the Smartisan smartphone which is equipped with 1TB of storage, remember that it consists of two 512GB modules and not an entire ITB block.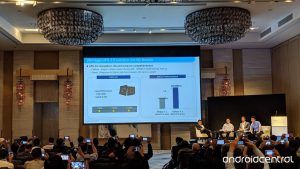 For starters, UFS 3.0 offers twice as much of the bandwidth seen on UFS 2.1 standard. UFS 3.0 standard allows for mind-blowing speeds of up to 23.2Gbps. This could greatly improve performance when capturing 4K video content. In fact, even 4K videos at higher frame rates should be possible without the device lagging or facing any difficulty. Rumour has it that there will be a 64GB Samsung Galaxy S10 base variant, However, while it seems unlikely that this model would have UFS 3.0, there's a good chance that the two other variants may just have it. If they don't, then maybe Samsung is reserving it for the rumoured Samsung Galaxy S10 X 5G model. Perhaps the company will go mainstream with UFS 3.0 in its smartphones after the launch of the Galaxy S10.
Speaking of the Galaxy S10, the rumours have it that the smartphone will feature Exynos 9820 SoC based on 7nm architecture and Samsung's custom GPU implementation. There are rumours that the S10 will have triple-camera setup, and the recent mid-range smartphones from Samsung like the Galaxy A7 (2018) and the Galaxy A9 (2018), which have more than two cameras, make us believe in those rumours. Samsung hasn't yet unveiled any date for the launch of the Galaxy S10. Stay tuned to know more.