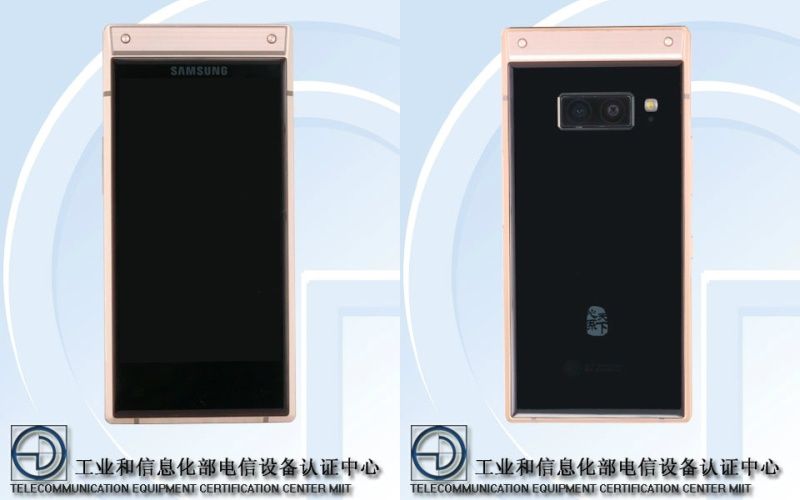 We have already seen a few reports and leaks of the upcoming Samsung W2019 flip phone. The clam-shell phone also appeared on Samsung's official support page, hinting at an imminent release. It has also been listed on a few Bluetooth certifications sites, revealing its design and other details. Now, there's a new leak that reveals some more information on this flip phone. The phone has been listed on the global certification platform TENAA once again, albeit with additional details. The fresh listing provides additional information on features such as display size and battery capacity among other things. Read on to find out what else has been revealed about the Samsung W2019.
Samsung W2019: New Leak Reveals More Details
The Samsung W2019 sports a clam-shell form factor, which is a very old design. However, the Samsung phone has enough modern hardware and features under the hood to make it a 2018 flagship contender. As such, it is the successor to the W2018, which was released last year.
In the latest leak, it has been revealed that the phone will feature two AMOLED displays. One of these would be on the back and still visible when the phone is closed, whereas the other would be at the usual location protected by the clam-shell chassis. As expected, there will also be a T9 keyboard inside. This doesn't come as a surprise, since the previous W2018 also had a similar design featuring two displays. The displays would incorporate 4.2-inch Super AMOLED panels with Full HD resolution, again, just like the outgoing model. The phone will also last longer than its predecessor thanks to a larger a 3000mAh battery.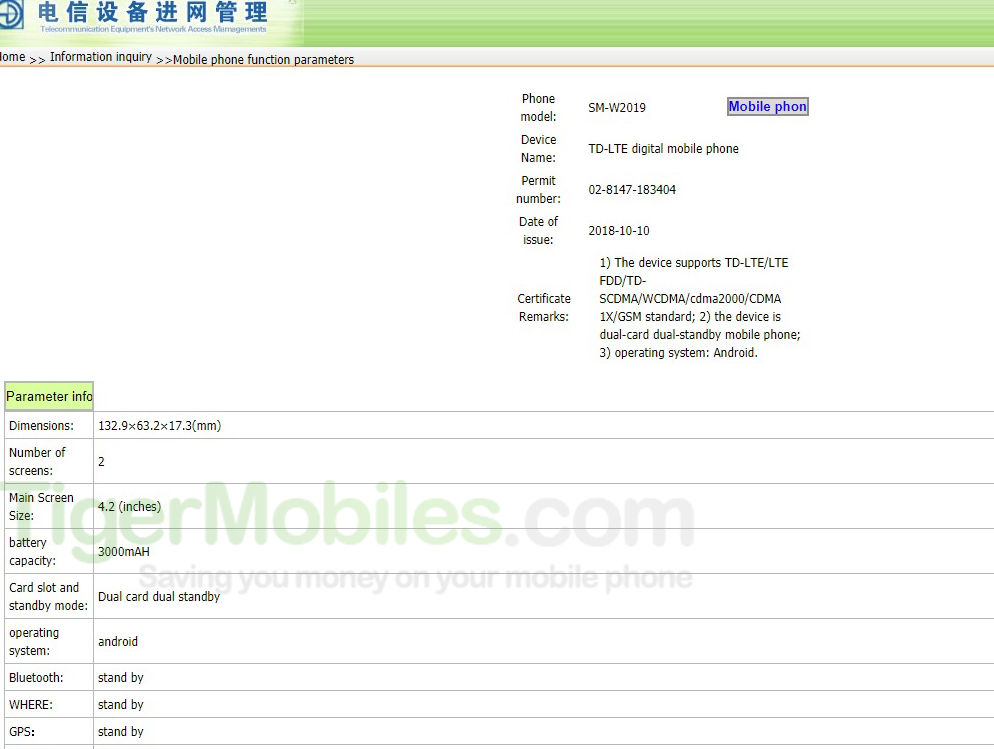 Previous leaks have confirmed that the phone will come with a dual-rear camera setup similar to the one found on the Galaxy Note 9 and S9+. The Samsung W2019 will be powered by the flagship-grade Snapdragon 845 chipset. The smartphone is apparently code-named Project Lykan and could feature up to 6GB of RAM and a Bixby button. It may even have wireless charging support. We expect Samsung to launch this phone in December this year.
Samsung's W2019 Flip Phone Still Has a Market
While the world is mostly filled with candy bar design smartphones, there is a market for flip phones. Several regions such as South Korea, Japan, and China, have enough smartphone users who prefer to own a flip phone. While this may not find mainstream appeal in the West, with dropping sales numbers for such phones being an obvious sign, but there is still enough demand for clam-shell phones in South East Asia. Having said that, this phone itself is a niche offering, so don't expect clam-shell phones to go mainstream anytime soon.
What separates the Samsung W2019 is its premium flagship-grade underpinnings. This is a power-packed flip phone that incorporates the cool factor of clam-shell design while still being able to keep up with contemporary smartphones in performance. Just like last year's W2018, its successor is expected to be exclusive to China and South Korea. It looks like the joy of flipping open the phone to answer is an oriental thing.
We aren't sure about the pricing, but expect it to be an expensive affair. It could cost our Chinese readers about CNY 17,000, which is around INR 1,82,000. That's more than what the new iPhones cost, but Samsung W2019 also does away with the headphone jack — just like the iPhones.