Highlights
Samsung India has introduced a new Samsung Wallet for Galaxy users in India.
It merges the features of Samsung Pay and Samsung Pass for convenience.
Samsung Galaxy users can continue using Tap and Pay, and UPI payments while having access to government IDs, tickets, boarding passes, etc., at the same time.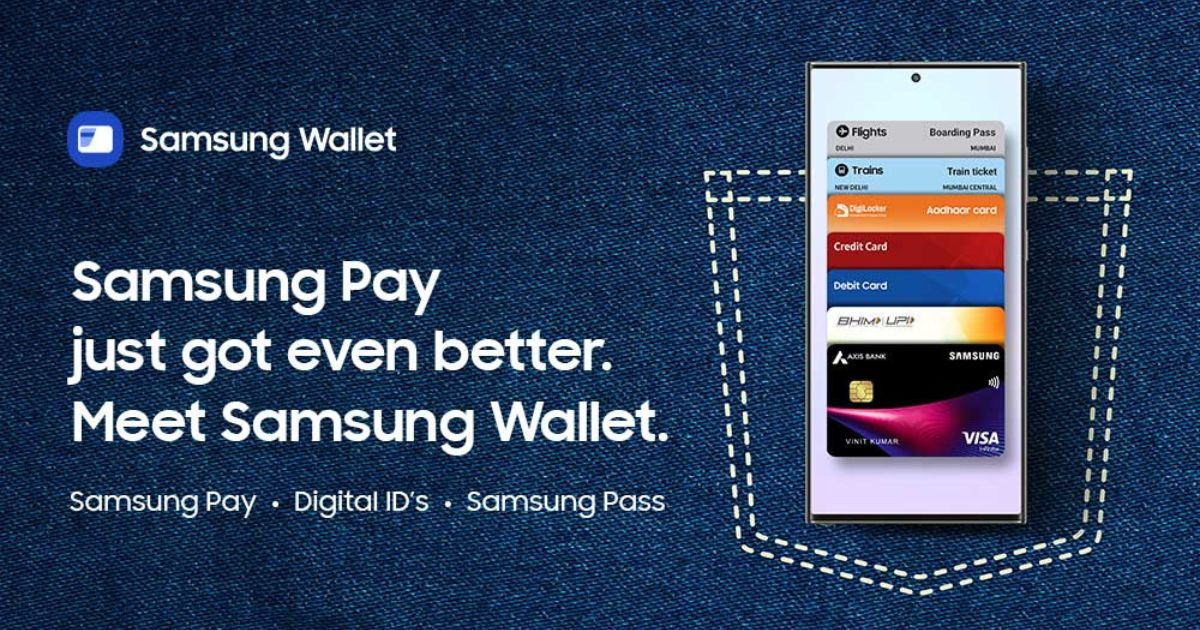 Samsung Wallet is the newest convenience app from the South Korean brand for Galaxy users. The new all-in-one app merges the features of Samsung Pay and Samsung Pass in one place. It means Galaxy users in India can continue to benefit from the convenience of tap and pay, direct UPI, and bill payments using Samsung Wallet. At the same time, the Samsung Wallet also lets users store their Aadhaar card, Pan card, driving license, boarding passes, railway tickets, and more for convenient access. Here's everything you need to know about the new Samsung Wallet launched in India.
Samsung Wallet in India Lets Users Store Important Documents And Also Make Direct Payments
Ahead of the Samsung Galaxy Unpacked Event, where the brand is expected to launch next-generation foldables and tablets, the brand has introduced the new Samsung Wallet in India. Samsung is calling this a step in the direction of its vision of #PoweringDigitalIndia. According to the official announcement on Samsung's website, the new wallet is part of Samsung's commitment to becoming a strong partner of India.
The new Samsung Wallet will let users access essential digital IDs like Aadhaar cards, PAN cards, Driving licenses, COVID vaccination certificates, and Vehicle Registration certificates. The service is more or less like the Digilocker app, a digital wallet developed and offered by MeitY under its Digital India initiative.
Like Digilocker, Samsung Wallet users can access over 2,000 government documents apart from Aadhaar, PAN, driving license, and vehicle RC. The chaebol assures users that these documents will only be stored on their smartphones in the Samsung Wallet app.
Samsung has merged the functionality of Samsung Pass and Samsung Pay in the new wallet. It means users can also easily recharge and check their FASTag card, store boarding passes, movie tickets, train tickets, or other such documents. All they have to do is to import the image/PDF file into Samsung Wallet or simply scan the QR or barcode. This way, users can pull up their identification, tickets, passes, etc., in one place.
Thanks to the integration of Samsung Pay, Galaxy users can also take advantage of Tap and Pay or UPI transactions from the new app. All they have to do is swipe up from the bottom of the screen to open Samsung Wallet from the screen off, lock screen, and home screen. Samsung also assures that the wallet uses advanced security measures like tokenisation in conjunction with its Samsung Knox security platform to keep all data safe.