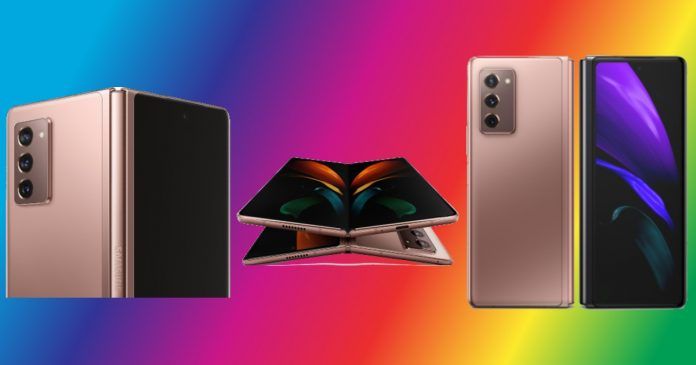 Foldable phones, as a category, made a debut in early 2019. It has been almost two years since then, but very few companies have released foldable phones. Apart from Samsung; Motorola and Huawei are the only Android OEMs that sell foldable devices as of now. But Samsung has outdone the competition in the category so far in every aspect, be it price, or the features. To those unaware, Samsung is said to have around 88% market share in the category by the year-end. The Galaxy Z Flip and Galaxy Z Fold 2, released in 2020, helped the company achieve the top spot. One would guess that Samsung must be quite happy about it as it is the market leader in the category, but that's not the case. In reality, Samsung wants other OEMs to jump to the foldable bandwagon. You must be wondering why? Read on for more details.
Samsung wants more OEMs to make Foldable Phones!
The reason being, Samsung Display, a unit of Samsung Electronics, wants to sell the foldable panels to other OEMs. This will eventually help Samsung dominate the foldable display market as well. Samsung Display hopes to start supplying the foldable panels to other OEMs next year, i.e., 2021. This is applicable for Ultra-thin glass (UTG) display covers too. The company says that it's not in the company's (Samsung Display) interest to have just one brand dominate the foldable segment.
If we look at 2020 stats, Samsung Display secures the top position with a share of around 87% in the foldable display panel segment. The number increases further if we consider Q3 2020 stats. In Q3 Samsung Display sold 96% of foldable display panels out of all the foldable display panels sold. Samsung display wants to ensure its dominating position in the segment by acquiring other OEMs as their clients as the market will grow in the future.
To those unaware, the foldable display panel shipment is predicted to reach 95 million in the next 5 years. A major chunk of these 95 million foldable panels, about 62% or 59 million will be made for smartphones and will drive the foldable display panel segment too. Several Android OEMs such as Xiaomi, and Oppo are already working on foldable devices. Samsung is also said to unveil four foldable devices in 2021.
Thanks for reading till the end of this article. For more such informative and exclusive tech content, like our Facebook page