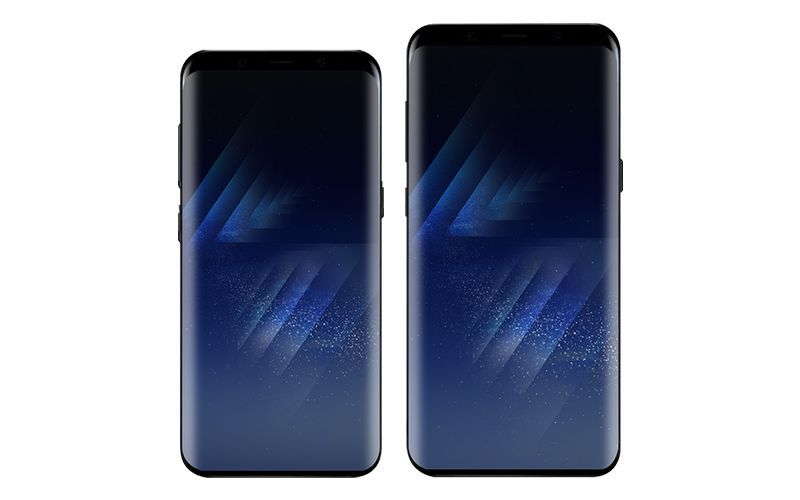 According to a new report, Samsung will dual-source ultrasonic in-display fingerprint readers for the upcoming Galaxy S10 from China's O-film Tech and Taiwan's General Interface Solutions. The two firms will work with Qualcomm to make the new sensors. Apparently, GIS offers a high production yield rate, and O-film has a higher capacity at lower production costs They will both reportedly start pushing out orders in January so that the Galaxy S10 can be finished in time for the alleged unveiling at the Mobile World Congress in February.
Only The High-end Models Of The Galaxy S10 Will Get The Technology
Per reports, the Galaxy S10 lineup will consist of two high-end OLED models that will sport 6.1-inch and 6.4-inch displays. However, the base variant would allegedly sport a flat screen and come with a side-mounted fingerprint scanner to keep the costs in check. GIS and O-film are also competing to supply the in-display fingerprint sensors for the next Galaxy Note lineup and possibly for the next Galaxy A-series midrangers as well.
The Same Firms Are Also Vying For Orders From Apple
Apple has been procuring fingerprint sensors for iPad mini from O-film since 2017, and the company has also started providing touch modules for 9.7-inch iPads. On the other hand, GIS and TPK are the main suppliers for the larger tablets. According to analysts, GIS will be fulfilling 50 percent of the orders for the iPad lineup in 2018. The latest iPad Pro has ditched the integrated fingerprint sensor in favor of Face ID, and it is being speculated that the Cupertino giants would eliminate the home button from the lower-end iPads and integrate in-display fingerprint sensors instead to make them look more like the more luxe iPad Pro. This would not just help to make the whole iPad line-up look more consistent in terms of design, it would also enable the company to replicate the all-screen design of the iPad Pro in the more affordable iPads without needing to introduce the more expensive Face ID technology.