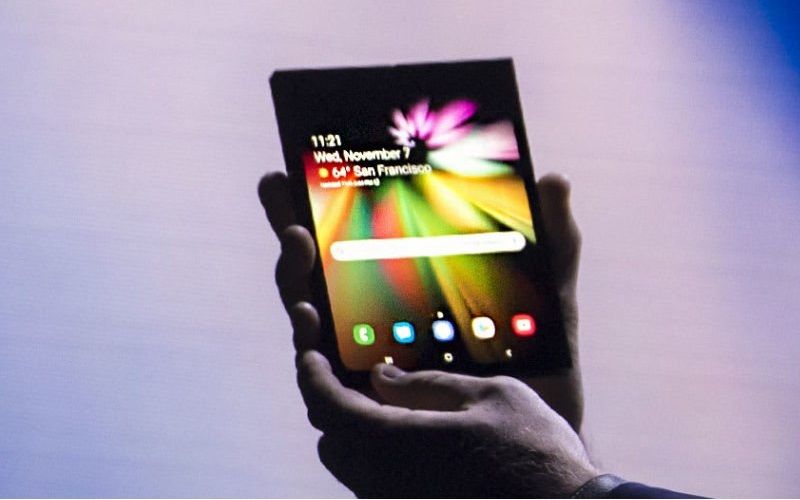 Foldable phones have been promised to us since a couple of years back, but it was only on November 7, 2018, when we finally got the glimpse of it. Samsung, which is the likely forerunner to make a feasible foldable smartphone, showed to us a unit on stage (sort of) at its annual developer conference. Samsung had teased earlier that it would showcase the device and there was a lot of excitement surrounding the device as it could potentially be the beginning of a new era if the market leader could pull off a working prototype that would be useful.
The company did show off the foldable device in a dark environment that was meant to hide part of the design, probably because the Korean brand intended to show off only the foldable aspect of the device. As it stands, many aspects of the handset remain shrouded in mystery, but the projected pricing of the supposed Galaxy X has surfaced online today.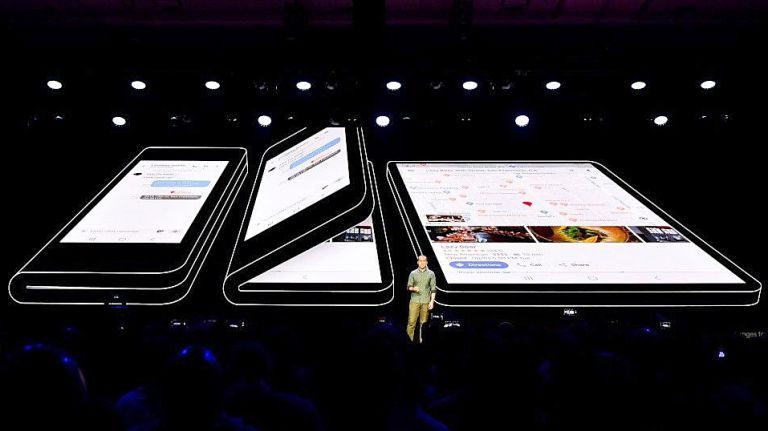 We're not even sure whether it will be called Galaxy X or Galaxy F, but analysts told The Korea Times that the first foldable from Samsung will cost a bomb. As per their estimates, the starting price is a jaw-dropping 2 million won which converts to about $1,770. For that price, you could buy an iPhone XS and an iPhone XR and that's saying a lot. Needless to say, we expected the first foldable display handset to cost some serious cash considering the amount of funding that has gone into years of R&D before this was official. However, even if you're willing to shed that amount, the Galaxy X is still not for sale currently. The best we can say is that it will be made available sometime in 2019. That's according to Samsung's estimates when it starts manufacturing those 'Infinity Flex Displays'.
We're also aware of some rudimentary specifications surrounding the Galaxy X prototype shown at the developer conference. There were two displays on the unit. The one on the top side was a 4.58-inch screen with a resolution of 1960 x 840 meant to be utilized mainly as a phone. The one on the inside is the real foldable panel. When fully open, the AMOLED screen extends to 7.3 inches with a ratio of 4.2:3 and a resolution of 2152×1356 pixels with pixel density of 420 ppi.
What do you think about Samsung's newest super expensive smartphone? Will it be a hit or miss? Tune into the comments section below.