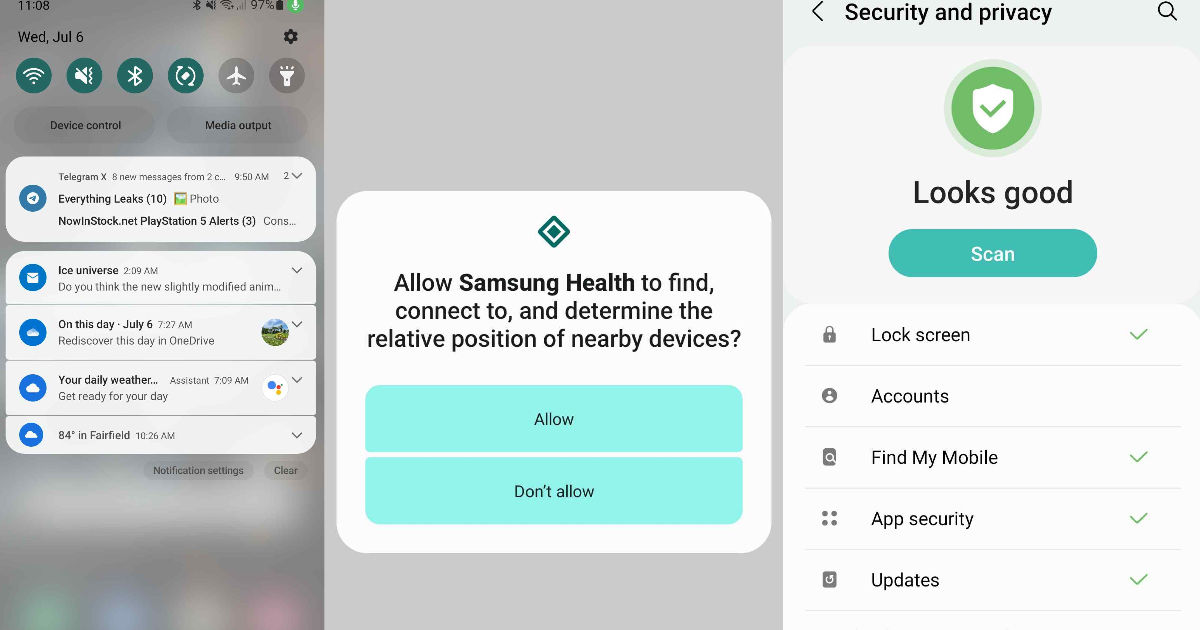 Android 13 release date will be announced soon. The new Android update is currently in beta for developers to update their apps with the latest Android 13 features set to release later this year. Several OEMs are also working on updating their software skin based on Android 13. Samsung will be releasing OneUI 5.0 soon after the Android 13 release date is confirmed.
The upcoming Android skin from Samsung will be a part of several smartphones across different price categories. Samsung is yet to confirm the OneUI 5.0 release date. Before it does so, the rumour mill has gathered some key details of the OneUI 5.0.
The latest report by 9to5Google has leaked the design of the upcoming Samsung Android skin before its official release. According to the report, the upcoming OneUI update will have smoother animations and a bunch of new features. It is also said to get some design tweaks. Let's take a look at the OneUI 5.0 design, features and other details leaked so far.
OneUI 5.0 Tweaks and Features
Samsung is expected to announce OneUI 5.0 later this month. Ahead of the official rollout, some key details have leaked. The report by 9to5Google reveals that OneUI 5.0 will get some minor tweaks in the notifications sheet.
Compared to OneUI 4.0, the upcoming version will have new icons for notifications along with an updated design style. The notification shade and quick settings are slightly more opaque as well.
Samsung will also use Google's default Android permission dialogs in its upcoming Android version update. In addition to this, the upcoming OneUI update will include support for Optical Character Recognition (OCR) in the Gallery app. The feature lets users copy text from images to the Gallery app and keyboard. Upon detecting text in an image, users will see a button at the bottom of the gallery, which will allow them to pull text from an image.
The security and privacy hub is also set to get some tweaks. It is similar to the Privacy Dashboard feature found in Pixel phones. In the 5.0 update, there is nothing new, except that Samsung is making all the options and settings more accessible and easier to find. The update also introduces many multitasking gestures in the Labs sections. Users will be able to swipe up from the bottom of the screen with two fingers to access a split view or swipe in from the top right corner to make a popup window.
What are your thoughts on the new OneUI update coming later this year? Let us know in the comments below.